Scottish Child Abuse Inquiry: School 'was a place of abuse and deprivation'
BBC
February 17, 2021

https://www.bbc.com/news/uk-scotland-edinburgh-east-fife-56097191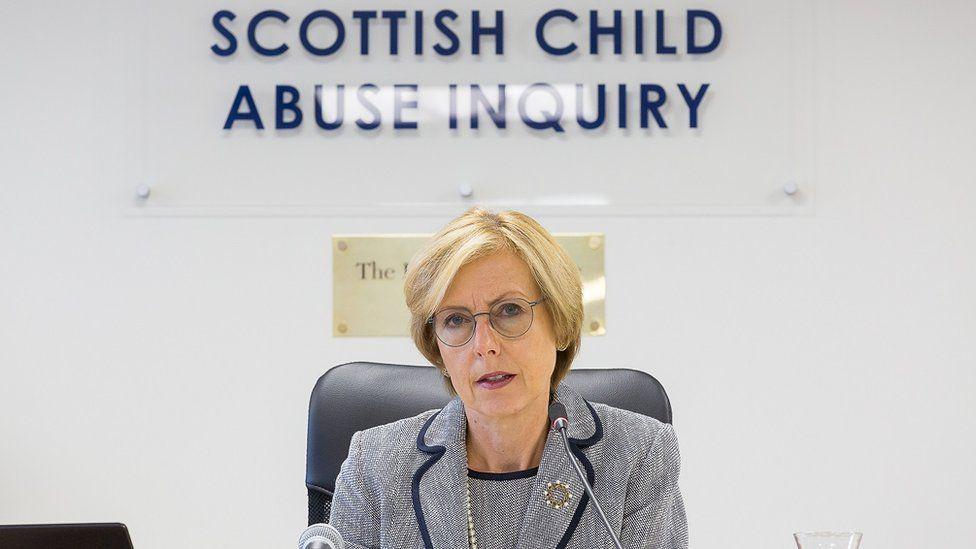 Judge Lady Smith has led the inquiry since 2015
Photo by Nick Mailer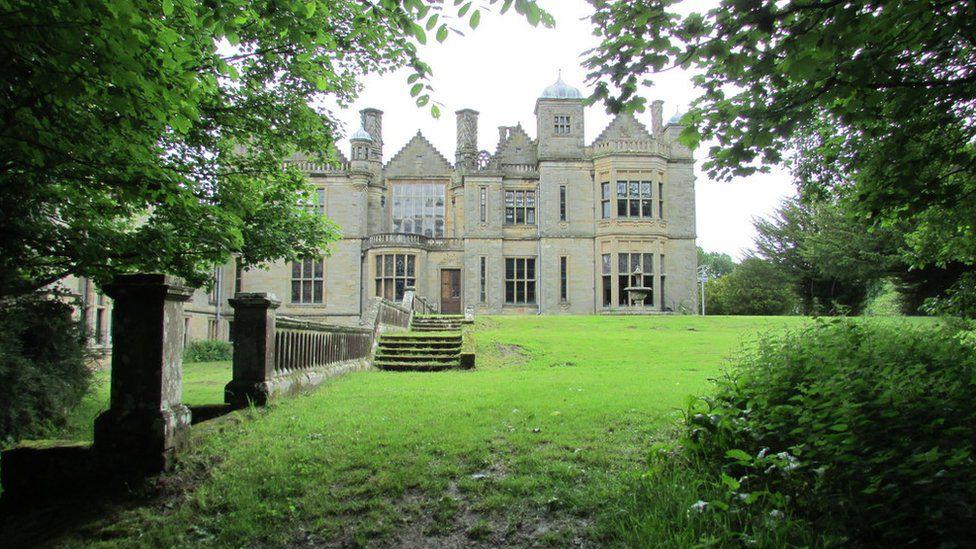 St Ninian's is the focus of the latest stage of the Scottish Child Abuse Inquiry
Photo by Bill Kasman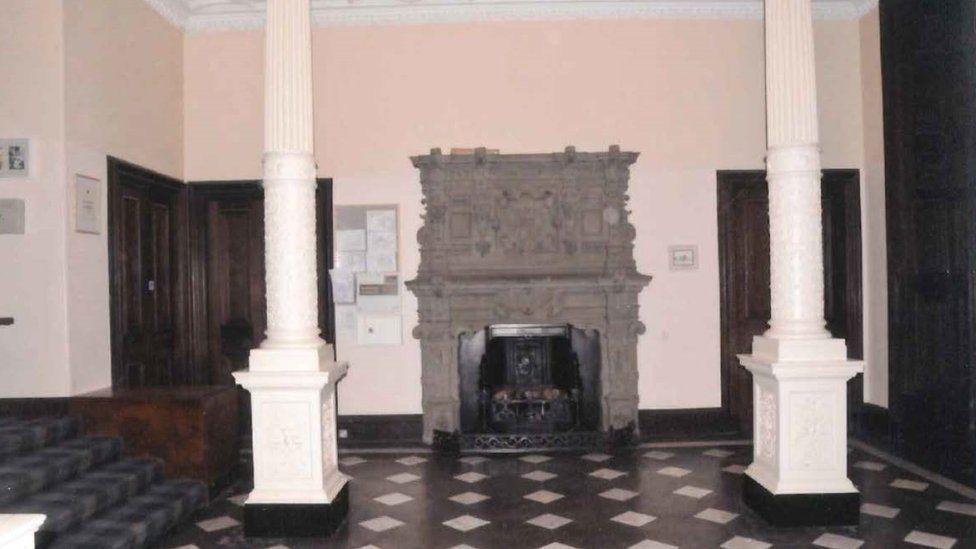 Pupils were forced to endure what they called "The Long Stand" in the main hallway of the school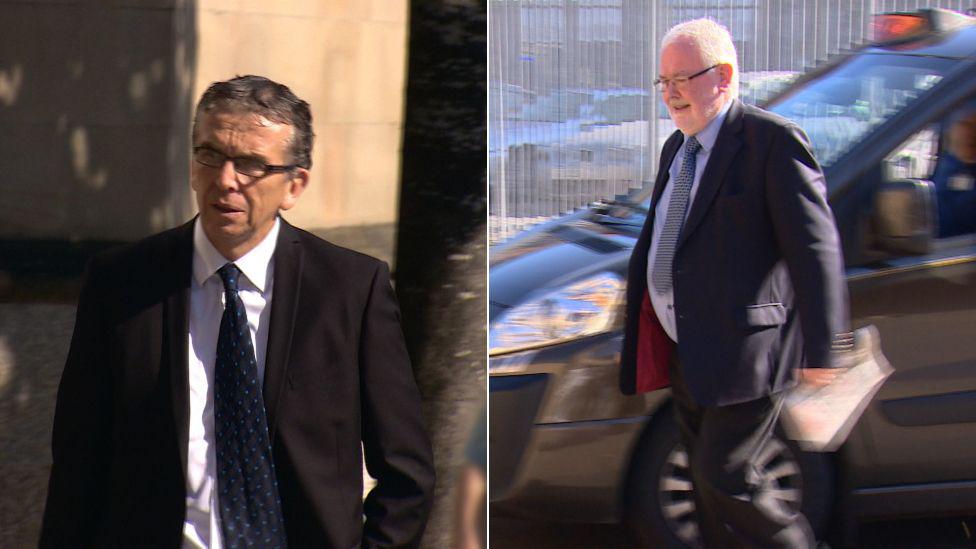 Paul Kelly, on the left, and John Farrell were jailed for abusing pupils at St Ninian's in Fife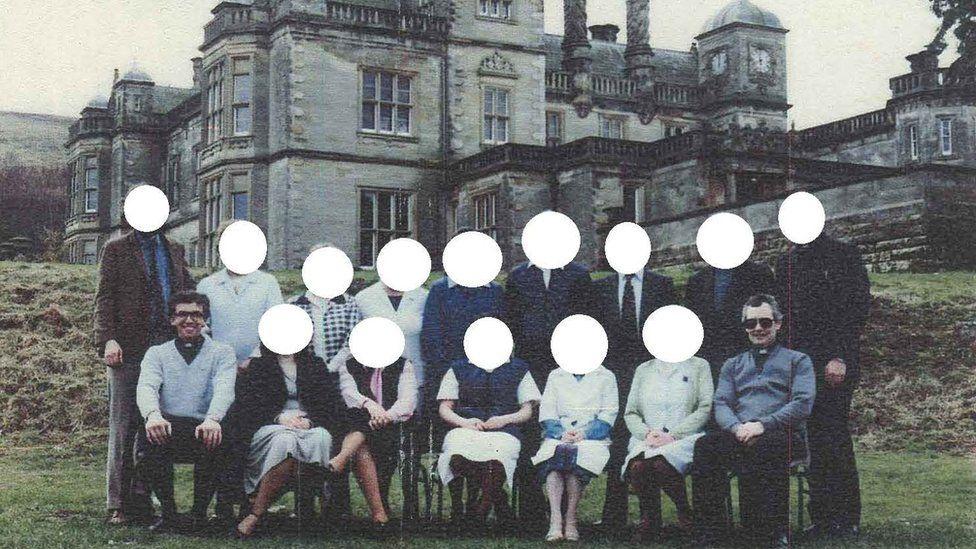 captionKelly, on the left, and Farrell, abused boys at St Ninian's while working there in the 70s and 80s
A residential school run by the Christian Brothers was "a place of abuse and deprivation", the Scottish Child Abuse Inquiry has ruled.
Lady Smith said children suffered physical, emotional, and sexual abuse at St Ninian's in Falkland, Fife.
She described the evidence as "shocking and distressing".
The inquiry chairwoman also concluded that members of the Catholic religious order were able to "pursue their abusive practices with impunity".
The findings, published on Wednesday, are the first in a series of three sets of case studies in which the residential care of children provided by male religious orders in Scotland was examined.
Lady Smith concluded children at the school, which opened in 1951 and closed in 1983, were failed by a system that should have protected them.
In the summary of her 103-page report, the former judge said: "Children were sexually abused, physically abused, and emotionally abused.
"Paedophilia, brutality, and ignorance of how to care for children created an environment that conspired to make children's lives a misery and, in many cases, caused a lasting impact."
'Normalised'
Lady Smith added that the sexual abuse of children was "endemic throughout the whole period of St Ninian's existence" but in particular from late 1969 to its closure in 1983.
The report names three "sexual predators": Brother William Ryan, former Brother Paul Kelly, and former Brother John Farrell.
Lady Smith's report said they operated within an environment which allowed them to "select their victims without any fear of discovery or disclosure".
It adds: "The sexual abuse of children became normalised. The sexual abuse inflicted on children was of the most depraved kind.
"Children were induced to engage in sexual activity with each other in groups and in the presence of Brothers."
The showering areas were identified as locations where abuse, including rape, took place.
The physical abuse included punching, belting, hitting with implements, kicking, beating on the soles of feet, and being beaten while naked.
The report said: "To increase a child's humiliation, some beatings were carried out in public."
Children were made to stand in isolation for lengthy periods of time and those who ran away were beaten upon their return.
Lady Smith also said the transfer to St Ninian's of two Brothers against whom allegations of sexual impropriety with children had been made was a "systemic failure at the organisational level".
'Betrayed'
She said: "In the main, children were unable to complain for fear of reprisals, but also because the abusive environment was seen as the norm. If they did complain, they were not believed."
The report found abusers had "unrestrained access" to vulnerable children and the fact the offending continued for so long "represents serious failures in oversight, management and governance".
Lady Smith said: "Children were betrayed by serious breaches of trust and, for many, it caused lasting damage."
The report's summary concluded: "The Order offered a genuine apology to survivors of abuse at St Ninian's while recognising that 'sorry' has very little content of itself, and that what really matters is admission and recognition of what happened and that what happened was wrong."
In 2016 two former teachers at the school were jailed for a total of 15 years after being convicted of the physical and sexual abuse of pupils.
Former headmaster John Farrell, 73, from Motherwell, was jailed for five years and Paul Kelly, 64, from Plymouth, for 10 years.
The High Court in Glasgow heard their victims were aged between 11 and 15, when they were abused between 1979 and 1983.
Lord Matthews told Farrell and Kelly: "The jury found you guilty of a number of gross abuses of the trust placed in you in relation to some of the most vulnerable members of our society, children from difficult backgrounds with no effective voice."
The inquiry is investigating the abuse of children in care stretching back decades.
Since it opened in 2015 it has heard evidence relating to institutions including orphanages and private boarding schools.
When the focus switched to St Ninian's in the summer of 2019 it heard testimony from 42 witnesses.
One witness told how he was raped by priests during "satanic" drink-fuelled sex parties.
He described a catalogue of sexual, physical and emotional violence at the school between 1971 and 1975 and said it left him with "lifelong trauma".
Another boy told how he was sexually abused by two religious brothers at the residential school as a third looked on.
The victim, now in his 50s, said he was terrified by the attack in the late 1970s and ran away from the home.
He also told how he later became dependent on class A drugs.
And a former teacher at the school claimed claimed boys would sexually assault younger children at the home.
He told the inquiry that a strap would be used to hit youngsters' hands if they had repeatedly misbehaved.