Archdiocese of Portland Faces Sex Abuse Lawsuit

Associated Press, carried in KGW
April 22, 2002

A local attorney filed a $5.5 million lawsuit Monday afternoon against the Archdiocese of Portland, claiming sex abuse in a case that dates back nearly 50 years.

Lawyer Kelly Clark said Father Rocco Perone abused his client, an unnamed 59-year old Portland man, at the St. Philip Neri parish school during the early 1950's. The suit was filed in Multnomah County Court.

The plaintiff -- referred to as R.H. in the lawsuit -- was about nine, ten and eleven years old at the time of the alleged abuse.

The suit claims the church never warned parishioners of the priest's behavior.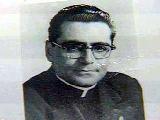 Fr. Rocco Perone.
Photo by The KGW


But the Archdiocese issued a statement Monday saying it "has no record of receiving any complaints against Fr. Perone while he was in Portland."

Clark said this suit is likely the first of a series of claims against the Archdiocese and the Paulist Fathers involving alleged abuse by Perone.

"We believe we will able to prove that within five years of this priest being assigned in Portland, both the archdiocese and the Paulist fathers knew he had a problem with young boys, and we think we will be able to prove he continued to abuse boys for three decades," Clark said.

Clark said at least four other men have confirmed to him that Father Perrone abused them. The men are considering claims.

Perone died in 1992, according to both Clark and the Archdiocese.

"Dealing with a lawsuit involving things which allegedly happened 50 years ago, particularly when a priest named is deceased, presents great challenges to the legal system," said Bud Bunce, a spokesman for the Archdiocese of Portland.

Perone was assigned by the Paulist Fathers to St. Philip Neri in Portland from 1951 to 1956, Bunce said. Perone left Portland in 1956 and did not return to Oregon.

The suit claims that the Church knew about Father Perrone's molesting of boys, but transferred Father Perrone first to Salt Lake City, then Austin, Texas.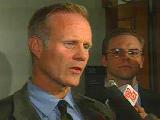 Lawyer Kelly Clark.
Photo by The KGW


Clark, a Portland attorney, has filed a barrage of lawsuits against the Archdiocese of Portland and a half-dozen priests accused of sexual abuse.

Clark said the church's own records often help prove the abuse occurred. He added that as many as 50 similar lawsuits have been filed in Oregon over the past five years.

In March, a case Clark brought against the Archdiocese on behalf of an elderly Portland cab driver was settled in an out-of-court agreement. The alleged victim, who claimed he was sexually abused by the Rev. William McLeod 60 years ago, had filed a lawsuit seeking $4 million.