Dismissed Priest Has Holland Ties
Rev. Don Heydens Grew up in Holland, Was Once in Line to Pastor at St. Francis De Sales

By John Burdick
Holland Sentinel
July 6, 2002

The national Catholic Church sex abuse scandal hit close to home Friday when the Diocese of Grand Rapids removed a Holland native from all priestly ministry.

Bishop Robert Rose said he removed the Rev. Don Heydens from all his assignments as a result of inappropriate sexual conduct with teen-age girls at a Grand Rapids parish in the 1970s. The bishop took similar action against the Rev. Michael Walsh, 65, for allegations that date back 40 years.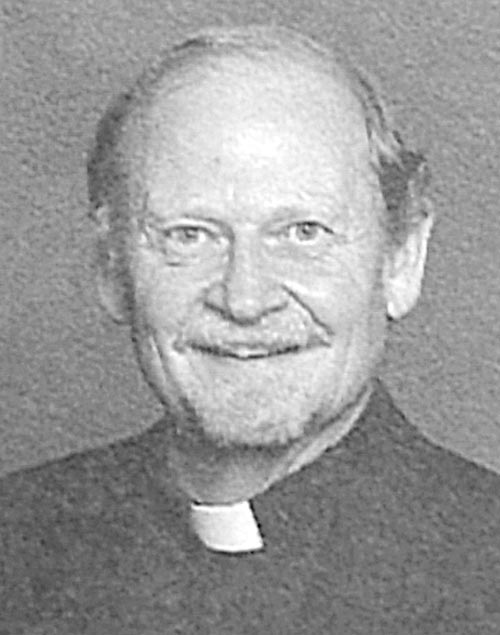 Donald Heydens Photo courtesy
Photo by WOOD TV 8


"I hope that such strong measures will work toward the continuing healing of victims, survivors, families and our diocesan community," Rose said.

While Rose said he only learned last week of the sexual conduct charges against Walsh, a former Air Force sergeant who was ordained in June, Heydens' conduct came to light in the early 1990s when he served at St. Thomas the Apostle Church. The news led Rose to withdraw Heydens' previously announced appointment as pastor of St. Francis de Sales Church in Holland, his boyhood church, in 1993.

Heydens, 57, has not served in parish ministry since that time, working most recently as head of the diocese deacons program. However, he has celebrated Mass publicly since 1996, including several times this spring at St. Francis.

Rose said Heydens received counseling for his sexual conduct, which involved four girls who were about 16 and 17 years old. A diocesan evaluation team at the time recommended that he remain as an active priest, but Rose said a new policy adopted by the U.S. Catholic bishops last month left him no choice but to remove Heydens.

"This is zero tolerance now," Rose said. "And we're following it."

Diocesan officials wouldn't give details of the incidents involving Heydens.

"It was inappropriate sexual conduct -- that's what it was," Rose said.

While Heydens is still officially a priest, he can no longer celebrate public Masses, wear clerical garb or perform any of the sacraments.

"He's supposed to live a life of prayer and penance," Rose said.

Heydens could not be reached for comment Friday. Diocesan officials said Heydens planned to send personal letters to all the deacons he supervised.

Heydens grew up attending St. Francis as a boy, and news of his dismissal came as a disappointment to several people associated with the parish.

Dan Porretta, who worked with Heydens in an Ottawa County jail ministry program, said he appreciated his zeal for helping others.

"I'm deeply saddened that our good friend whom we love and believe in must go through such an ordeal," Porretta said.

Marilyn Torborg, director of family and adult faith formation at St. Francis, said Heydens "was a gift to our parish the times he was here."

"He put his whole heart into the liturgy," added Paula Kathi, the parish secretary.

The Rev. Don Weber, a former St. Francis pastor now serving at Holy Name of Jesus Church in Wyoming, said Heydens was a talented man who was very effective in ministry. He said he also feels sorry for the victims of sexual abuse and others in the church hurting from the scandal.

"It's a very painful situation for everyone concerned," Weber said. "The whole church is carrying a heavy cross."

Heydens and Walsh are among five priests who have been relieved from all assignments and removed from priestly ministry this year. The others are the Revs. Louis Baudone, Daniel Aerts and Dennis Wagner.

Rose also announced that the diocese has spent more than $1 million for settlements over incidents from the past 40 years. The money has been made by insurance companies, restitution from priests and a special fund from investment income. No parish collections, Catholic Service Appeals contributions or other diocesan collections have been used to make these payments.