Retired Priest Denies Molesting Boy 30 Years Ago
Depp Arrested on Suspicion of 41 Child Sex-Abuse Charges

10news.com
June 2, 2003

San Diego -- A former Catholic priest accused of molesting an 11-year-old boy more than 30 years ago at Prince of Peace Abbey and two other locations in Oceanside pleaded innocent Monday to more than 40 child-abuse counts.

Harold Charles Depp, (pictured, right), 72, was ordered held in lieu of $1 million bail. He was arrested Friday at his Palm Springs home.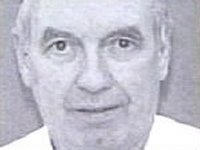 Harold Charles Depp


Depp served eight years in prison in Alaska after being convicted of child sexual molestation charges in that state in 1982, said Deputy Attorney General Peter Quon. The defendant had been working for Pacific Asian Consortium for Employment in Los Angeles, the prosecutor said.

The alleged victim in the Oceanside case -- now in his early 40s -- reported his accusations a few months ago, prompting a joint investigation by the state Attorney General's Office and Oceanside detectives. The one-time youth church volunteer described being violated at Prince of Peace Abbey, beginning in 1971, said Karen McDonough of the Oceanside Police Department.

Depp at the time was a visiting Catholic clergy from a Detroit diocese. The abuse allegedly continued through the summer of 1971 and resumed at two Oceanside apartments where Depp lived after being asked to leave the abbey, Quon said.

The ex-priest was charged with 20 felony counts of oral copulation on a child, one felony count each of sodomy and failing to register as a sex offender and 20 misdemeanor counts of sexual molestation, Quon said.

"Our office never takes a case unless we want to go to trial on all the counts," the prosecutor said.

He said Depp will be prosecuted despite being in his early 70s.

"He did the crime, he's going to do the time," Quon said.

He said he needed to research whether Depp faces penalties that were in effect in 1971 or the ones used now.

The prosecutor said a victim allegedly molested by Depp in Arizona but now living in California will be a witness in the case against the ex-priest.

Superior Court Judge Dan Goldstein set a preliminary hearing for June 13.

In March, San Diego County District Attorney Bonnie Dumanis handed over to the state Attorney General's office the investigation of Catholic priests accused of abusing children. Dumanis said she asked Attorney General Bill Lockyer to take the cases "as a personal favor." Lockyer's office said the reason the request was made was confidential.