Controversial Priest Dies at Age 80

Mississauga News
May 15, 2008

Rev. Matthew Berko, who left his longtime post at St. Mary's Ukrainian Church on Cawthra Rd. under a cloud of controversy after pleading guilty to sexually assaulting a 14-year-old girl 23 years ago, has died in Florida. He was 80.

Berko was former chancellor of Toronto and Eastern Canada for the Ukrainian Catholic Eparchy and pastor of the Church of the Holy Dormition in Mississauga from 1963-88.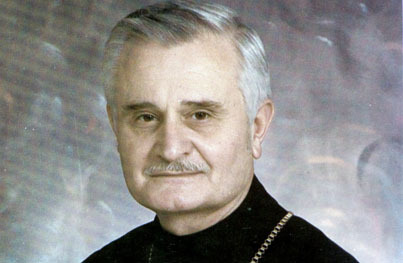 Former St. Mary's Ukrainian Church pastor Rev. Matthew Berko died Tuesday at age 80 in Florida.



He was most recently associate pastor of Epiphany of Our Lord Ukrainian Catholic Church in St. Petersburg, Fla. He died Tuesday.

Berko retired shortly after it was made public in the U.S. that he had pleaded guilty in 1985 to sexually assaulting a then-14-year-old girl in the recreation room of St. Mary's Ukrainian Catholic Church on Cawthra Rd. But he later returned to the pulpit in Florida after he received what he called "overwhelming support" of parishioners.

Berko told The News in an interview from Florida two years ago that he regretted pleading guilty to the sexual assault charge in 1985.

"I was panicking when this happened. I was worried the church and I and her (family) would be dragged through the mud, and the easiest way out of it at the time was pleading guilty," Berko said at the time. "I still maintain my innocence."

After pleading guilty to the molestation charge, Berko left the parish and served one year's probation in Connecticut before returning to his old church.

Berko remained at St. Mary's for one-and-a-half years after his return, but left after the family of the assaulted girl filed a lawsuit against him and the diocese. He was ordered to pay nearly $200,000. The case against the diocese was dismissed.

The charges against Berko badly split the congregation at St. Mary's. While many parishioners strongly supported him, others called for his resignation.

Visitation for Berko takes place Friday night in Florida with the funeral liturgy Saturday at 10 a.m. at Ukrainian Catholic Church of the Assumption.