Breaking the Silence
[This page offers full-size photographs and quotations that appeared at smaller size in the sidebars of Shared Secrets Reveal Much Suffering in Silence, by Mary Zahn, Milwaukee Journal Sentinel, March 26, 2006; and Staring Abuse Straight in the Face, by Mary Zahn, Milwaukee Journal Sentinel, March 27, 2006. See also the third article in this feature, Range of Settlements for Victims Questioned, by Mary Zahn, Milwaukee Journal Sentinel, March 27, 2006.]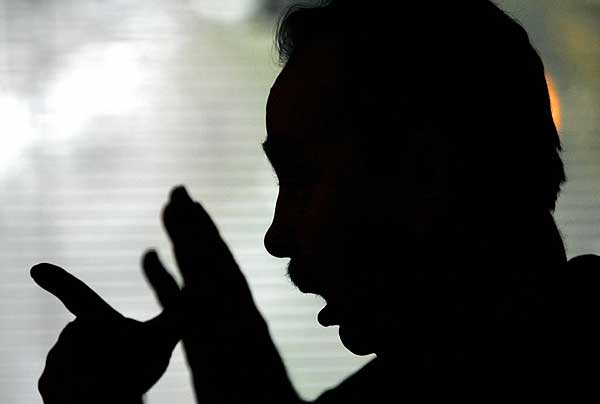 Giving voice to his anguish, Arthur Budzinski, 57, uses American Sign Language to tell of his abuse decades ago by Father Lawrence Murphy at St. John's School for the Deaf in St. Francis. Although Murphy died in 1998, his abuse continues to haunt Budzinski and other men who have come forward with similar stories. Photo/Kristyna Wentz-Graff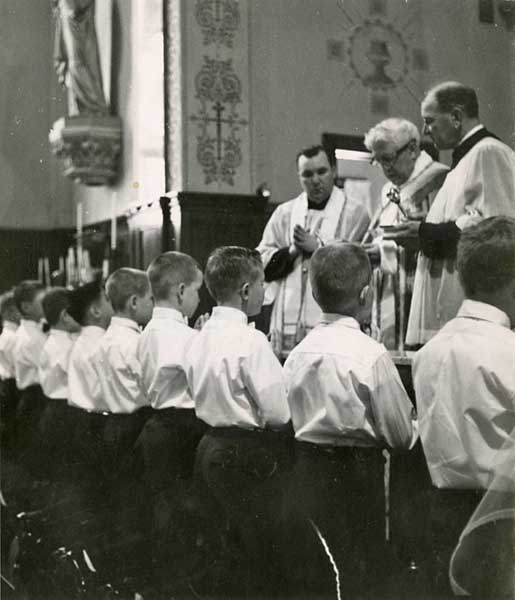 At their first Communion, students at St. John's School for the Deaf received a rosary and catechism as gifts from Murphy. Steve Geier, 55, of Madison, who holds the gifts, came to St. John's at age 8. Photo/Contributed
Quotable
You couldn't get out. It was like a prison. I felt so confused. Here I had Father Murphy touching me. I would be like, 'God, what's right?'
— Steve Geier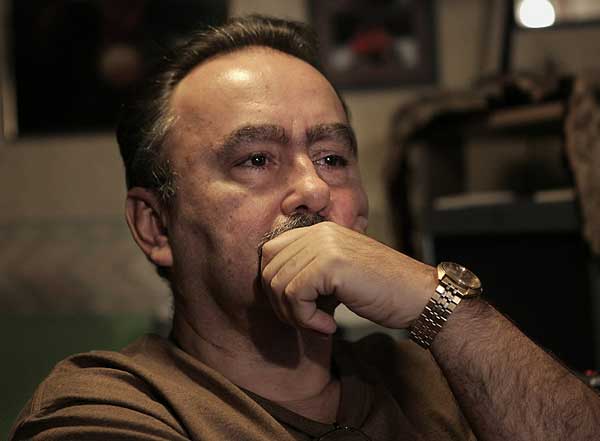 Arthur Budzinski watches translator Mala Boyce sign into a TV camera during a video conference at his West Allis home with his friend Robert Bolger, who lives in California. Bolger and Budzinski say they were abused by Father Lawrence Murphy at St. John's School for the Deaf in St. Francis. Photo above, Rick Wood. Photo below, contributed.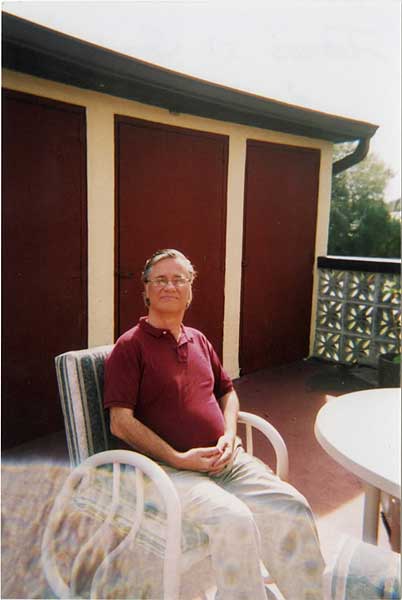 I never told anyone. I thought I was alone.
— James Smith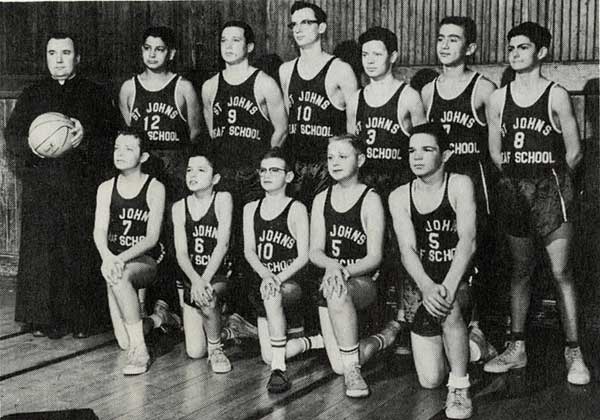 Of the 11 boys on St. John's basketball team (in this 1960s photo), at least five say they were victims of sexual abuse by Father Murphy (left). Photo/Contributed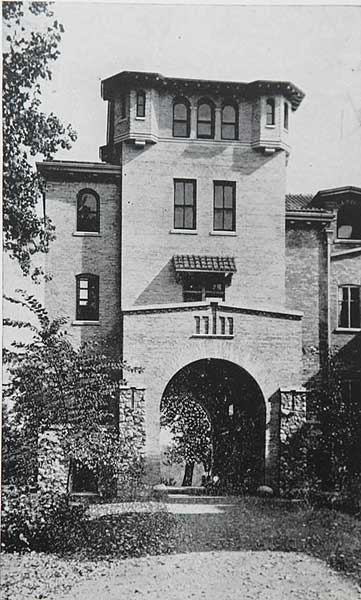 St. John's School (the dormitory is shown) opened in the 1800s and closed in 1983 because of financial reasons. Photo/Contributed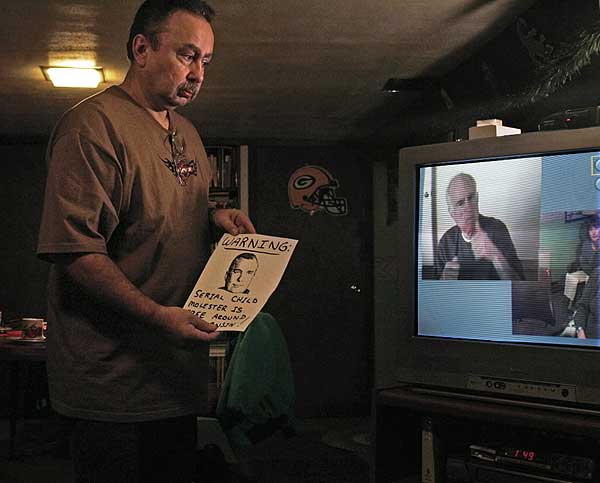 At his West Allis home, Arthur Budzinski holds a flier warning about Father Lawrence Murphy, who died in 1998. Robert Bolger, on the TV screen during a videoconference, took steps in the 1970s to file complaints of sexual abuse against Murphy. The priest denied the allegations and was never charged. Photo/Rick Wood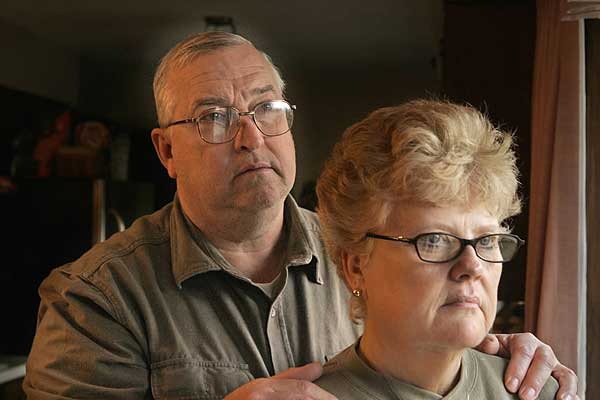 Steve Geier, at his Madison home with his wife, Ann, says he reported the sexual abuse by Father Murphy to three priests on three occasions through the years. Two indicated they did not believe him, and one told him to forget about it. Photo/Rick Wood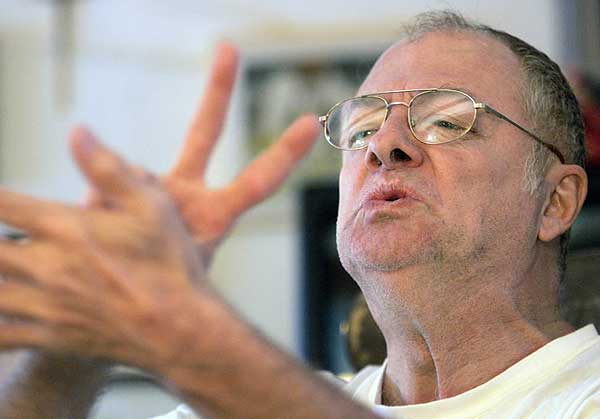 Gary Smith signs as he shares his story of abuse by Father Lawrence Murphy at St. John's School for the Deaf. Smith began having flashbacks about the abuse in his 20s and shared his experience with former classmates. Photo/Kristyna Wentz-Graff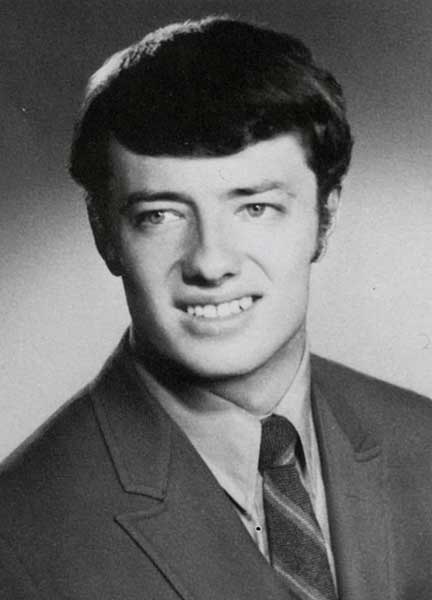 Gary Smith (shown in the 1971 St. John's yearbook) says he felt alone during the abuse. Photo/Contributed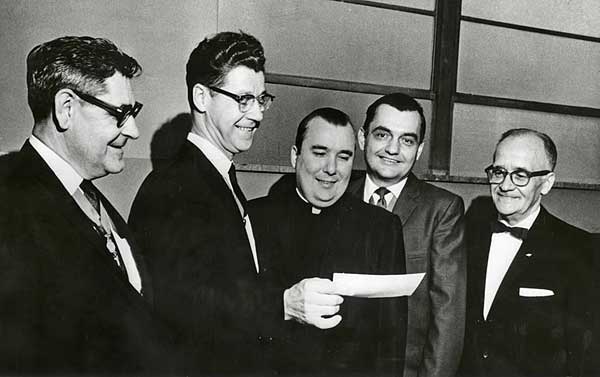 Father Murphy (center) accepts a check for $16,000 on behalf of St. John's School for the Deaf from the Knights of Columbus in 1966. Murphy, who was fluent in American Sign Language, was a tireless fund-raiser for St. John's, where he worked from 1950 to 1974. By all accounts, Murphy was much revered in the deaf community. Photo/File
Quotable
Father Murphy was very sheepish during the meeting. He didn't say a word. He just looked down.
— John Conway
We got the cold shoulder from some members of the deaf community. There were factions. We were not together on this.
— Robert Bolger
More Resources
To report abuse by Catholic clergy:
Contact local civil authorities.
Call the Archdiocese of Milwaukee Sexual Abuse Prevention and Response Services Office, (414) 769-3436.
For cases outside the archdiocese, call the independent mediation system, (866) 302-9215.
For online information on where to go for counseling, go to: www.archmil.org
The Series
SUNDAY: A charismatic priest and a painful secret
MONDAY: Decades later, victims come forward
About this Series
People in the deaf community were interviewed with the assistance of Mala Boyce, 49, a certified interpreter fluent in American Sign Language, who works in the Wisconsin and Illinois court systems. Boyce, whose parents were both deaf, learned sign language as a child.
Most of the deaf people who were interviewed have access to a video relay system, which allows deaf people to talk directly to one another, much like video conferencing. A hearing person can use the system through a video relay operator, who translates between English and American Sign Language. Some interviews were done using this technology.
Interviews also were done via e-mail and through a TTY operator, a special public telephone operator who places a call and translates.
Ruth Ward, a researcher in the Journal Sentinel's News Information Center, also contributed to this report.