Gallery
Priests Suspected of Abuse

[Wilmington DE] News Journal
November 16, 2006
Link in left navigation bar at:
http://www.delawareonline.com/apps/pbcs.dll/article?
AID=/20061116/NEWS/61116028
[Note from BishopAccountability.org: The following lists of assignments were posted by the News Journal as a "gallery" accompanying an article. The News Journal reproduced the information from lists provided in the Wilmington diocese's newspaper. The photographs were added by the News Journal. BA.org has formatted the assignments in tables on a single web page for easier reference.]
[Paul Calamari | Edward B. Carley | Eugene F. Clarahan | Francis P. Cornely | Francis G. DeLuca | Douglas W. Dempster | Henry J. Dreyer | Edward F. Dudzinski | Richard F. Gardiner | William E. Irwin | John A. Lind | Leonard J. Mackiewicz | Kenneth J. Martin | Joseph A. McGovern | Walter D. Power | Francis J. Rogers | John A. Sarro | Gerard C. Smit | Carmen D. Vignola | Charles W. Wiggins ]
Edward B. Carley
| | | | |
| --- | --- | --- | --- |
| Born | | | 1917 |
| Ordained | | | 1948 |
| St. Mary Refuge of Sinners | Cambridge | MD | 1948 |
| St. Ann | Wilmington | DE | 1954 |
| St. Paul | Wilmington | DE | 1962 |
| St. Peter's Cathedral | Wilmington | DE | 1964 |
| Church of the Good Shepherd | Perryville | MD | 1967 |
| St. Peter's Cathedral | Wilmington | DE | 1970 |
| Our Mother of Sorrows | Centreville | MD | 1972 |
| St. Dennis | Galena | MD | 1982 |
| Retired | | | 1993 |
| Died | | | 1998 |
---
Eugene F. Clarahan
| | | | |
| --- | --- | --- | --- |
| Born | | | 1925 |
| Ordained | | | 1952 |
| Corpus Christi | Elsmere | DE | 1952 |
| Delaware state institutions (chaplain) | | DE | 1960 |
| Holy Spirit (residence) | New Castle | DE | 1967 |
| St. Peter | New Castle | DE | 1968 |
| Holy Cross | Dover | DE | 1978 |
| Church of the Good Shepherd | Perryville | MD | 1983 |
| St. Benedict | Ridgely | MD | 1987 |
| Removed from ministry | | | 1993 |
| Died | | | 1999 |
---
Francis P. Cornely
| | | | |
| --- | --- | --- | --- |
| Born | | | 1924 |
| Ordained | | | 1949 |
| St. Francis de Sales | Salisbury | MD | 1949 |
| St. John the Baptist | Newark | DE | 1950 |
| St. Edmond | Rehoboth Beach | DE | 1958 |
| University of Delaware (chaplain) | Newark | DE | 1962 |
| St. Mary Refuge of Sinners | Cambridge | MD | 1964 |
| Christ Our King | Wilmington | DE | 1969 |
| St. Edmond | Rehoboth Beach | DE | 1974 |
| Died | | | 1975 |
---
Francis G. DeLuca
| | | | |
| --- | --- | --- | --- |
| Born | | | 1929 |
| Ordained | | | 1958 |
| St. Francis de Sales | Salisbury | MD | 1958 |
| St. John the Beloved | Wilmington | DE | 1961 |
| St. Elizabeth | Wilmington | DE | 1966 |
| Holy Spirit | New Castle | DE | 1969 |
| St. Matthew | Wilmington | DE | 1976 |
| St. Joseph on the Brandywine | Greenville | DE | 1989 |
| Removed from ministry | | | 1993 |
| Resides in | Syracuse | NY | |
---
Douglas W. Dempster
| | | | |
| --- | --- | --- | --- |
| Born | | | 1937 |
| Ordained | | | 1962 |
| St. Michael the Archangel | Georgetown | DE | 1962 |
| St. John the Beloved | Wilmington | DE | 1962 |
| Immaculate Conception | Elkton | MD | 1966 |
| St. Mary Refuge of Sinners | Cambridge | MD | 1967 |
| St. John / Holy Angels | Newark | DE | 1969 |
| Church of the Good Shepherd | Perryville | MD | 1970 |
| Boy and Girl Scouts (diocesan chaplain) | Wilmington Diocese | DE & MD | 1971 |
| Church of the Holy Child | Wilmington | DE | 1978 |
| Immaculate Conception | Marydel | MD | 1979 |
| Our Lady of Good Counsel | Secretary | MD | 1992 |
| Removed from ministry | | | 1993 |
| Resides in | Marydel | MD | |
---
Henry J. Dreyer
| | | | |
| --- | --- | --- | --- |
| Born | | | 1903 |
| Ordained | | | 1930 |
| St. Paul | Wilmington | DE | 1930 |
| St. Teresa | Port Deposit | MD | 1931 |
| St. Ann | Wilmington | DE | 1933 |
| St. Charles | Cape Charles | VA | 1937 |
| St. Teresa | Port Deposit | MD | 1941 |
| St. Joseph on the Brandywine | Greenville | DE | 1950 |
| Retired | | | 1966 |
| St. Ann (residence) | Wilmington | DE | 1967 |
| Died | | | 1969 |
---
Edward F. Dudzinski
| | | | |
| --- | --- | --- | --- |
| Born | | | 1950 |
| St. Joseph on the Brandywine (deacon) | Greenville | DE | 1977 |
| Ordained | | | 1978 |
| St. Mary Magdalen | Wilmington | DE | 1978 |
| St. Francis de Sales | Salisbury | MD | 1983 |
| Removed from ministry | | | 1985 |
| Resides in northern Virginia | | VA | |
---
Richard F. Gardiner
| | | | |
| --- | --- | --- | --- |
| Born | | | 1916 |
| ordained | | | 1968 |
| St. Edmond | Rehoboth Beach | DE | 5/68 |
| Holy Cross | Dover | DE | 11/68 |
| St. Ann | Bethany Beach | DE | 1972 |
| St. Michael | Georgetown | DE | 1972 |
| St. John the Beloved | Wilmington | DE | 1974 |
| St. Elizabeth Ann Seton | Bear | DE | 1978 |
| St. Luke / St. Andrew | Ocean City | MD | 1985 |
| Died | | | 1989 |
---
William E. Irwin
| | | | |
| --- | --- | --- | --- |
| Born | | | 1938 |
| Ordained | | | 1964 |
| St. Edmond | Rehoboth Beach | DE | 1964 |
| Immaculate Conception | Elkton | DE | 1964 |
| Holy Cross | Dover | DE | 1966 |
| St. Mary of the Assumption | Hockessin | DE | 1968 |
| Immaculate Heart of Mary (residence) | Wilmington | DE | 1970 |
| Our Lady of Fatima (residence) | New Castle | DE | 1972 |
| St. Francis de Sales | Salisbury | MD | 1976 |
| St. Mary of the Assumption | Hockessin | DE | 1986 |
| Holy Family | Newark | DE | 1990 |
| St. Mary Magdalen | Wilmington | DE | 2001 |
| Removed from ministry | | | 2002 |
| Died | | | 2005 |
---
John A. Lind
| | | | |
| --- | --- | --- | --- |
| Born | | | 1931 |
| Ordained | | | 1960 |
| St. Francis de Sales | Salisbury | MD | 1960 |
| St. Catherine of Siena | Wilmington | DE | 1962 |
| St. Elizabeth | Wilmington | DE | 1965 |
| Removed from ministry | | | 1966 |
| Died | | | 1997 |
---
Leonard J. Mackiewicz
| | | | |
| --- | --- | --- | --- |
| Born | | | 1931 |
| Ordained | | | 1957 |
| St. Edmond | Rehoboth Beach | DE | 1957 |
| Boy Scouts (chaplain) | Wilmington Diocese | DE & MD | 1957 |
| Immaculate Conception | Marydel | MD | 1958 |
| St. Thomas | Wilmington | DE | 1960 |
| St. Hedwig | Wilmington | DE | 1961 |
| Holy Rosary | Claymont | DE | 1964 |
| St. Thomas | Wilmington | DE | 1967 |
| St. Francis de Sales | Salisbury | MD | 1970 |
| St. Michael the Archangel | Georgetown | DE | 1971 |
| St. Edmond | Rehoboth Beach | DE | 1972 |
| St. Mary Refuge of Sinners | Cambridge | MD | 1972 |
| Holy Cross | Dover | DE | 1975 |
| Delaware Correctional Institution (chaplain) | | DE | 1976 |
| St. Polycarp | Smyrna | DE | 1985 |
| Removed from ministry | | | 1987 |
| Died | | | 1994 |
---
Kenneth J. Martin
| | | | |
| --- | --- | --- | --- |
| Born | | | 1945 |
| Ordained | | | 1989 |
| Holy Cross | Dover | DE | 1989 |
| Immaculate Heart of Mary | Wilmington | DE | 1990 |
| St. Paul | Wilmington | DE | 1991 |
| St. Mary Magdalen | Wilmington | DE | 1991 |
| Holy Family (residence) | Newark | DE | 1997 |
| Church of the Holy Child (residence) | Wilmington | DE | 1998 |
| Removed from ministry | | | 2001 |
| Resides in | | NJ | |
---
Joseph A. McGovern
| | | | |
| --- | --- | --- | --- |
| Born | | | 1949 |
| St. Francis de Sales | | | 1978 |
| Ordained | | | 1979 |
| St. Mary Refuge of Sinners | Cambridge | MD | 1979 |
| St. Catherine of Siena | Wilmington | DE | 1980 |
| St. John the Baptist / Holy Angels | Newark | DE | 1983 |
| Removed from ministry | | | 1986 |
| Resides in | Philadelphia | PA | |
---
Walter D. Power
| | | | |
| --- | --- | --- | --- |
| Born | | | 1918 |
| Ordained | | | 1952 |
| St. Francis de Sales | Salisbury | DE | 1952 |
| St. Helena | Bellefonte | DE | 1954 |
| Boy Scouts (director) | Wilmington Diocese | DE & MD | 1956 |
| St. Mary Refuge of Sinners | Cambridge | MD | 1957 |
| Immaculate Conception | Marydel | MD | 1960 |
| Chaplain, St. Gertrude Convent | Ridgely | MD | 1960 |
| Sacred Heart | Chestertown | MD | 1964 |
| Holy Name of Jesus | Pocomoke City | MD | 1968 |
| St. Mary Refuge of Sinners | Cambridge | DE | 1969 |
| Immaculate Conception | Elkton | DE | 1979 |
| Retired | | | 1983 |
| With residence at Good Shepherd | Perryville | DE | |
| Died | | | 1998 |
---
Francis J. Rogers
| | | | |
| --- | --- | --- | --- |
| Born | | | 1954 |
| Corpus Christi (deacon) | | | 1980 |
| Ordained | | | 1981 |
| Immaculate Heart of Mary | Wilmington | DE | 1981 |
| St. Matthew | Wilmington | DE | 1986 |
| Holy Rosary | Claymont | DE | 1989 |
| St. Mary Magdalen | Wilmington | DE | 1992 |
| Corpus Christi | Elsmere | DE | 1995 |
| Removed from ministry | | | 2003 |
| Last known address | Wilmington | DE | |
---
John A. Sarro

| | | | |
| --- | --- | --- | --- |
| Born | | | 1941 |
| ordained | | | 1979 |
| Worked in missions as religious-order priest until | | | 1983 |
| St. Elizabeth Ann Seton | Bear | DE | 1983 |
| St. Helena | Bellefonte | DE | 1990 |
| Removed from ministry | | | 1998 |
| Resides in a monitored religious community in | | MD | |
---
Carmen D. Vignola
| | | | |
| --- | --- | --- | --- |
| Born | | | 1946 |
| Holy Cross (deacon) | Dover | DE | 1972 |
| Ordained | | | 1972 |
| St. Ann | Wilmington | DE | 1972 |
| St. Elizabeth | Wilmington | DE | 1978 |
| Our Lady of Fatima | New Castle | DE | 1983 |
| St. Joseph | Middletown | DE | 1984 |
| Holy Cross | Dover | DE | 1987 |
| Died | | | 1989 |
---
Charles W. Wiggins
| | | | |
| --- | --- | --- | --- |
| Born | | | 1957 |
| Ordained | | | 1985 |
| Our Lady of Fatima | New Castle | DE | 1985 |
| Parish of the Resurrection | Wilmington | DE | 1986 |
| St. Mark's High School (chaplain) | Wilmington | DE | 1986 |
| St. Francis de Sales | Salisbury | DE | 1987 |
| St. John | Milford | DE | 1991 |
| St. John the Baptist / Holy Angels | Newark | DE | 1992 |
| Our Lady of Good Counsel | Secretary | MD | 1993 |
| Holy Family | Newark | DE | 1994 |
| Holy Spirit | New Castle | DE | 1997 |
| Removed from ministry | | | 2003 |
| Resides in | Norwood | PA | |
---
Paul Calamari
| | | | |
| --- | --- | --- | --- |
| Born | | | 1944 |
| Ordained for Archdiocese of New Orleans | | LA | 1980 |
| Assignments in Diocese of Wilmington: | | | |
| St. Mary of the Assumption | Hockessin | DE | 1997 |
| Holy Cross | Dover | DE | 1999 |
| Chaplain in hospital ministry | | DE | 2000 |
| St. Peter (residence) | New Castle | DE | 2000 |
| Removed from ministry | | | 2003 |
| Last known address | | PA | |
---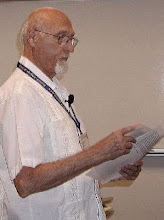 Gerard C. Smit

Note: The photograph to the right was added by BishopAccountability.org,
as were the Louisiana assignments (1957-1986) listed below. Note that in
Delaware, Smit also ministered at Resurrection parish in Wilmington and
elsewhere in Cecil County, where Elkton is located. In Louisiana, Smit began
in the Lafayette diocese, where Maurice Schexnayder (1956-1972) and Gerard
Frey (1972-89) were bishops,and where Gauthe worked and offended (1972-1983).
In 1980, with the erection of the Lake Charles diocese, Smit's assignments were
there, and he reported to Bishop Jude Speyrer (1980-2000), formerly the Vicar
General and Chancellor of the Lafayette diocese. During Smit's last year in
Louisiana, Msgr. Bede Becnel, an advocate in the diocesan tribunal, was
transferred to St. Joseph's in Chloe, shortly before Smits was ordered to leave
by Bishop Speyrer. In the table below, missions are churches "attended" by
priests who live in the rectory of a nearby church. We list missions after their
attending churches. When the church maintained a parochial school, that fact
is noted.
| | | | |
| --- | --- | --- | --- |
| Villa Regia Cistercian Monastery | Netherlands | | 1950 |
| St. Joseph's (& schools) | Iota | LA | 1957 |
| St. Michael's (mission) | Egan | LA | 1957 |
| Our Lady Queen of Heaven (& school) | Lake Charles | LA | 1959 |
| Christ the King (mission) | South Lake Charles | LA | 1959 |
| St. Ann's | Youngsville | LA | 1960 |
| St. Joseph's (mission) | Milton | LA | 1960 |
| St. John of the Cross (mission) | Le Blanc | LA | 1960 |
| Our Lady Queen of Heaven (& school) | Lake Charles | LA | 1963 |
| Christ the King | South Lake Charles | LA | 1963 |
| St. John Berchmans (pastor) | Cankton | LA | 1966 |
| Our Lady of the Lake (pastor; & Goretti School) | Lake Arthur | LA | 1975 |
| St. Raphael's (pastor) | Iowa | LA | 1983 |
| St. John the Evangelist (mission) | Lacassine | LA | 1983 |
| St. Joseph's (mission) | Chloe | LA | 1983 |
| | | | |
| --- | --- | --- | --- |
| Born | | | 1924 |
| Ordained for Diocese of Lake Charles | | LA | 1950 |
| Assignments in Diocese of Wilmington: | | | |
| Immaculate Conception | Elkton | DE | 1987 |
| Removed from ministry | | | 1996 |
| Last known address | Bear | DE | |