Priest's return to parish work angers advocates
Charges of alleged proposition dropped

By Michael Paulson
Boston Globe
April 26, 2008

http://www.boston.com/news/local/articles/2008/04/26/priests_return_to_parish_work_angers_advocates/

The Roman Catholic Archdiocese of Boston is allowing the Rev. Jerome F. Gillespie to return to parish work, after a court dismissed charges that he drunkenly propositioned a 12-year-old girl and her mother in a Chelsea restaurant three years ago.

Victim advocates are irate, saying the archdiocese should have announced the decision before allowing Gillespie to return to work in parishes, and saying that Cardinal Sean P. O'Malley should not allow someone accused of sexually propositioning a minor to serve in ministry.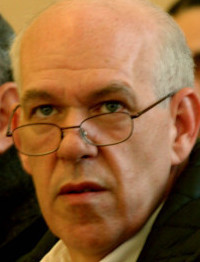 The Rev. Jerome Gillespie was evaluated for alcohol and sexual problems.
But the archdiocese noted that not only were the charges dismissed, but that the priest submitted to court-ordered evaluations for alcohol, psychiatric, and sexual problems. Gillespie allegedly offered to pay the girl and her mother for oral sex; he was not accused of physical contact with either person.
"At this time, Father Gillespie has satisfied all obligations to the court and has been determined fit to return to ministry," the archdiocese said in a statement. "Father Gillespie is currently assisting parishes on an interim basis. It is expected that he soon will receive a formal assignment within the Archdiocese of Boston."
In its statement yesterday, the archdiocese cited alcohol in describing the incident as "inappropriate remarks he made while intoxicated."
The archdiocese issued the statement in response to an inquiry from the Globe, which asked about Gillespie's status after receiving a call from a victim advocate who reported receiving complaints from worshipers at a Lynnfield parish. They said that Gillespie had appeared, without announcement, to help at the church.
The advocate, David Clohessy, called the decision to restore Gillespie to ministry "outrageous." Clohessy is the national director of the Survivors Network of those Abused by Priests.
"I'm saddened but not surprised that there was no announcement of this until prodded," Clohessy said. "And the bottom line is, why take the risk? Many of the priests, nuns, bishops, and seminarians who molested us also blamed liquor. The words of John Paul II are ringing in my ear - there's no place in ministry for somebody who would harm the young - and there were no caveats about meeting the requirements of the criminal justice system."
Another advocate, Anne Barrett Doyle of Waltham-based BishopAccountability.org, called the decision to allow Gillespie to go back to work as a priest "shocking."
"Cardinal O'Malley is being dishonest to not inform parishioners, and he's potentially putting other children in harm's way," she said. "He is also mocking the pope's message of healing and reconciliation."
The archdiocese responded by defending the cardinal's commitment to protecting children.
"As he reiterated as recently as last week, Cardinal Sean remains committed to doing everything possible to maintain safe environments in our parishes and our schools," said a spokeswoman for the archdiocese.
Gillespie, 58, was initially charged with offering to pay for sex, enticing a child under 16, assault, and accosting or annoying a person of the opposite sex after an incident on Jan. 25, 2005, at Floramo's Fifth Avenue Restaurant & Lounge in Chelsea. At the time, Gillespie was the pastor of St. John the Evangelist Church in Swampscott; he resigned that post after the incident.
In 2005, most of the charges were dismissed, but Gillespie admitted sufficient facts, which is not the same as pleading guilty, to a charge of annoying or accosting a person of the opposite sex. A judge continued the case, without a finding, for two years, and said the case would be dismissed if Gillespie completed a substance abuse evaluation, underwent a comprehensive mental health evaluation and a sex offender evaluation, and completed any treatment recommended as a result of those evaluations, according to Jake Wark, a spokesman for Suffolk District Attorney Daniel F. Conley. Gillespie was also prohibited during this period from having contact with anyone under 18 without disclosing his case to a parent or guardian, Wark said.
The charge was dismissed in 2007, Wark said.
Gillespie's attorney, Timothy P. O'Neill of Hanify & King, said yesterday that Gillespie had "admitted to having been under the influence at the time" and that "the police overcharged him in the first instance - the facts didn't warrant it." He said Gillespie was then cleared of any alcohol, mental health, or sexual abuse problems, and that, "he deserves to be reestablished in ministry."
Michael Paulson can be reached at mpaulson@globe.com.