'Hannibal' priest faces new abuse lawsuits

By Ali Bracken
Sunday Tribune
June 8, 2008

http://www.tribune.ie/article/2008/jun/08/hannibal-priest-faces-new-abuse-lawsuits/


US ATTORNEYS representing clerical child abuse victims are to travel to Ireland to interview defrocked paedophile priest Oliver O'Grady after lodging three multi-million-dollar lawsuits against him.

One of the civil cases, all taken against O'Grady, the diocese of Cashel and Emly and the Stockton diocese in California, alleges that he sexually abused a child while a seminarian at St Patrick's Seminary in Thurles, attorney Patrick Wall, of Manly, McGuire & Stewart in California, told the Sunday Tribune.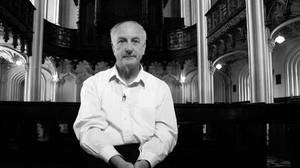 Oliver O'Grady: paedophile priest may face further lawsuits
"We've taken the case against Cashel and Emly because they trained O'Grady and we say they're responsible too. Cashel and Emly are appealing this but as soon as that's over, we'll be over to Ireland trying to find O'Grady and get a deposition from him, which he's obliged to give.
"We've already served him with the papers. He can't come back to give evidence because he's a convicted sex offender in the US."
The other two civil actions concern people who allege they were abused by O'Grady as children while he was living and working in the Stockton diocese in California.
"I've met O'Grady. He's the Hannibal Lecter of the clerical world.
"He's admitted to abusing post and prepubescent boys and girls.
"He's even slept with adults in a bid to get closer to their children," he continued.
Manly, McGuire & Stewart have also initiated two civil cases against another Irish priest, who also trained at St Patrick's Seminary in Thurles, two years behind O'Grady.
"It's a six-year training programme so they would have known each other.
"This guy is still a priest in the US.
"The time period in the criminal statute when we claim he abused these two children has run out.
"He's never been criminally charged," Wall continued. The two people who allege this Irish priest sexually assaulted them claim the abuse occurred in the US.
In May 2005, the Stockton diocese paid out $3m (€2.5m) to a former altar boy who was abused by O'Grady. The diocese has paid out a total of $14m (€10.2m) to victims of O'Grady, who pleaded guilty in 1993 to abusing two brothers.
O'Grady was deported to Ireland in 2000 after serving seven years in prison. He previously lived on Dublin's North Circular Road but his current whereabouts are unknown.
A spokesman for the diocese of Cashel and Emly was unavailable for comment.
The diocese has previously pointed out that a similar civil action taken against them by the same law firm was dismissed in 2006. The case concerned an individual who alleged abuse by O'Grady in California.
Wall, once a Benedictine monk, left the church after he became disillusioned with the way they dealt with clerical sex abuse scandals. He was part of a clerical team assigned to deal with the fallout from abuse scandals which was, "a cover-up and damage control operation", he said.
Now married, Wall has worked on over 600 clerical sexual abuse cases.
"O'Grady is by far the most dangerous of all the clerical abusers I've dealt with and he remains a danger," he added.