Paedophile priest Ivan Payne lives near school

By Claire Murphy
Herald.ie
February 24, 2009

http://www.herald.ie/national-news/paedophile-priest-ivan-payne-lives-near-school-1651115.html


Convicted paedophile priest Ivan Payne has set up home in Wales near to a primary school.

It has been revealed that the notorious child molester (65) has settled in the sleepy village of Aberdare.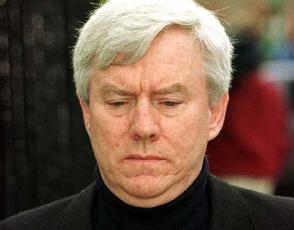 Father Ivan Payne pictured outside court in 1999. Library / Collins Photo Agency
Dublin-born Ivan Payne had been a chaplain at Our Lady's Hospital for Sick Children. In 1998 he was convicted of 13 sample charges of sexually abusing eight boys aged between 11 and 14.
After four and a half years behind bars, he was released and has since moved to Britain.
"I moved here recently," Ivan Payne said when confronted. "The police are aware of my background."
And Payne went on to say that he is monitored by the police and is in contact with the Church in Ireland.
"I am in communication with the Catholic Church and they are aware. The police here and in Ireland know I am here. I am in contact with them," he said.
"I sign the sex register. Everything is above board, I have not re-offended since I was released from prison. I am not going to answer any more questions unless I have a solicitor," he added.
The former priest had been sent for psychiatric treatment in 1981 after abusing a boy at Cabra in Dublin. He was then appointed to Sutton parish the following year and was seen by a psychiatrist again 10 years later.
In 2002, Payne was released from prison and it was reported that he had been accommodated in a Dublin city centre location close to a school.
clairemurphy@herald.ie