Priest's extradition moves step closer

RTÉ
December 10, 2009

http://www.rte.ie/news/2009/1210/markeyf.html

The US government has moved closer toward sending a Catholic priest back to Ireland to face sexual molestation charges.
The DPP is attempting to extradite Father Francis Markey, aged 82, of South Bend, Indiana, so it can charge him with twice raping a 15-year-old boy in 1968.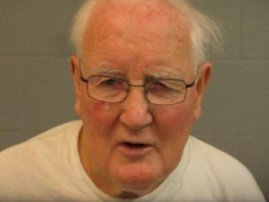 Father Francis Markey
Fighting extradition charges
Markey's attorneys are making two arguments to fight the extradition: That their client is not the same man the Irish authorities are seeking, and that a 1993 change in the Irish criminal code abolished the crime with which Mr Markey is being charged.
Advertisement
At a hearing today, US Magistrate Judge Christopher Neuchterlein quickly dispatched with the first attempt.
The man in his courtroom clearly was the same man sought by the Irish government, Mr Neuchterlein ruled.
When a deputy US marshal came to his apartment last month to arrest him, he told the officer that he was Francis Xavier Markey, a priest who had the same birth date as the one listed by Irish officials.
When allowed to read the charging documents, Markey didn't deny he was the same man, Deputy Marshal William Boothe testified at today's hearing.
'He said to me, 'I did nothing to hurt that boy,' or, 'I didn't hurt that boy,'' Mr Boothe said in court.
On the second argument, Mr Neuchterlein gave the US government and Markey's attorneys until 30 December 30 to file written briefs.
The DPP's extradition warrant alleges that Markey committed 'buggery', defined by an 1861 Irish law.
Because a 1993 Irish criminal code change abolished the crime of 'buggery,' Mr Markey can no longer be charged with it, his attorney, Robert Truitt, has argued in a motion to dismiss the extradition request.
Mr Neuchterlein said he will await the written arguments before issuing a finding on this claim, but indicated he is leaning toward recommending that the U.S. Secretary of State honor Ireland's extradition request.
'My guess is we're not talking about what was illegal at some point is now legal,' Mr Neuchterlein said. 'My thought is it's only the title of the criminal conduct that has changed.'
Mr Neuchterlein added that he does not feel that a 1983 extradition treaty between the two countries allows him much discretion to deny extradition requests based on technical arguments about the alleged charging documents from the country seeking extradition.
'The way I view my role and this court's role, it's rather narrow,' Mr Neuchterlein said. 'I think this court should give deference to the Secretary of State that it would not surrender a fugitive if it was not appropriate under the treaty.'