Philadelphia Monsignor's Conviction Overturned in Cover-Up of Sexual Abuse
By Erik Eckholm and Steven Yaccino
New York Times
December 26, 2013
Interactive Feature: Timeline: Philadelphia Archdiocese Trial
http://www.nytimes.com/2013/12/27/us/conviction-overturned-for-church-official-accused-of-covering-up-abuse.html
The official, Msgr. William J. Lynn of the Archdiocese of Philadelphia, has spent 18 months in prison, but was not released and now must apply for bail.
He was the first senior church official in the United States to be criminally indicted not for abusing children himself, but for lax oversight of priests with histories of committing sexual abuse.
His conviction in June 2012 on one count of child endangerment, and sentence of three to six years in prison, was lauded by victim advocates as an overdue assignment of responsibility to senior church officials. But it was portrayed by Monsignor Lynn's supporters as overly harsh for a man who made misjudgments but was following the orders of an archbishop, who has since died.
Thomas A. Bergstrom, a lawyer for Monsignor Lynn, called the ruling "a strong opinion by a unanimous court," He said of the monsignor: "He shouldn't have been convicted. He shouldn't have been sentenced."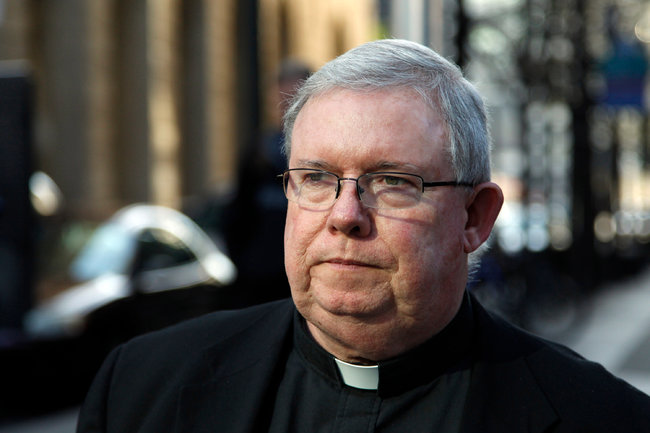 Msgr. William J. Lynn of Philadelphia was convicted of covering up sexual abuse accusations against Edward V. Avery. Alex Brandon/Associated Press.
The reversal of Monsignor Lynn's conviction turned on disputed interpretations of Pennsylvania's former child welfare law and does not have legal implications for other states. Prosecution of supervising officials for their handling of priests accused of abuse in past decades remains a rarity; grand juries in Boston and Los Angeles are known to have explored the issues but have not issued indictments, apparently because of legal constraints.
But experts in the priest sexual-abuse scandals said that the impact of Monsignor Lynn's trial on the church and the public was unlikely to be diminished by Thursday's reversal.
"The process of taking this case through the criminal system likely stirred as much change as any conviction," said Timothy D. Lytton, a professor at the Albany Law School and the author of "Holding Bishops Accountable."
Two grand jury reports and the Lynn trial showed "in excruciating detail," Mr. Lytton said, that Philadelphia church officials "placed concern about scandal to the church above child welfare."
Monsignor Lynn served as secretary of the clergy in the archdiocese from 1992 to 2004, responsible for recommending priest assignments and investigating abuse complaints. At his trial, prosecutors presented evidence that he had shielded a number of suspect priests and lied to the public to avoid bad publicity and lawsuits. His conviction involved only one former priest, Edward V. Avery, whom Monsignor Lynn sent to live in a rectory without warning parish officials of his history as an abuser.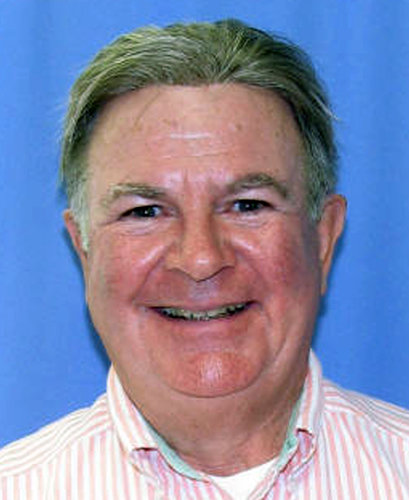 Edward V. Avery. Philadelphia District Attorneys Office, via Associated Press
Shortly before Monsignor Lynn's trial, Mr. Avery pleaded guilty to engaging in oral sex with a 10-year-old altar boy in 1999, and he is serving a sentence of two and a half to five years.
In Thursday's reversal, the appeals court said that the state had provided "more than adequate" evidence that Monsignor Lynn "prioritized the archdiocese's reputation over the safety of potential victims of sexually abusive priests." But it rejected the argument, accepted by the 2012 trial judge and jury, that a child welfare law applied to a "parent, guardian or other person supervising the welfare of a child" could be used to prosecute Monsignor Lynn. To eliminate any ambiguity, that law was modified in 2007, after his retirement, to explicitly apply to employers and supervisors as well.
"I felt all along that the trial was a freight train," said Jeffrey M. Lindy, who as a lawyer for Monsignor Lynn during the trial had argued that the law was being misapplied. Amid public outrage over revelations of abuses and cover-ups, he said, politics had influenced the judgment of some officials.
The Philadelphia district attorney who pressed the case, R. Seth Williams, said in a statement Thursday, "I am disappointed and strongly disagree with the court's decision."
"While we are deciding what our next course of action will be, we most likely will be appealing this decision," he said.
Whether or not the conviction stands up, Monsignor Lynn's trial remains a warning to church officials everywhere, said the Rev. Thomas J. Reese, a senior analyst with The National Catholic Reporter and expert on church leadership.
"Everyone in the chancery now knows they could be arrested and prosecuted if they do not follow the law carefully," he said.
Most of the abuse cases that have come to light occurred in earlier decades and are often beyond the criminal statute of limitations. New accusations are less frequent, Father Reese noted, "but in general when a case comes up, everyone is picking up the phone and dialing 911."
The highest Roman Catholic official in the United States to face abuse-related charges is Bishop Robert W. Finn of Kansas City, Mo. In September 2012 he was found guilty on one misdemeanor charge for failing to report a priest who had taken hundreds of pornographic pictures of young girls. Bishop Finn was sentenced to two years' probation.
A version of this article appears in print on December 27, 2013, on page A16 of the New York edition with the headline: Philadelphia Monsignor's Conviction Overturned in Cover-Up of Sexual Abuse.