Former priest, 85, accused of sexually abusing minors decades ago in Detroit area

By Aftab Borka
Oakland Press
March 29, 2016
http://www.theoaklandpress.com/general-news/20160329/former-priest-85-accused-of-sexually-abusing-minors-decades-ago-in-detroit-area
The Archdiocese of Detroit says it has received complaints of sexual abuse of minors by a former priest. The allegations stem from the time the priest was in ministry.
Allegations against Richard Lauinger, 85, have been brought forward to the Archdiocesan Board of Review and are found to be credible, a statement by the organization said.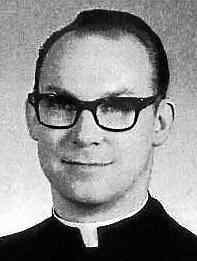 Richard Lauinger
Lauinger was ordained in 1956 but he left the priesthood in 1975 and all ties with the diocese were severed.
Lauinger served as an associate pastor at Our Lady of Sorrows, Farmington; Christ the King, Detroit; Shrine of the Little Flower, Royal Oak; St. Eugene, Detroit; and as co-pastor of St. Margaret of Scotland; St. Clair Shores.
Ned McGrath, Director of Communications for the diocese, said the organization started receiving complaints against Lauinger in January.
McGrath said several victims have come forward so far.
Farmington Public Safety Commander Justin Dulong said one victim came forward to them and filed a report in February.
The case, however, could not move forward because it was out of the statute of limitations, said Dulong.
McGrath said all of the complaints stem from Lauinger's early years of priesthood.
The Archdiocese of Detroit says it places no deadlines or time limits on reporting the sexual abuse of minors by priests, deacons, and other church personnel.
To bring forward a complaint and/or to speak to the Victim Assistance Coordinator call (866) 343-8055 or email at vac@aod.org.
ABOUT THE AUTHOR
Aftab Borka, a journalist since 2004, covers southern Oakland County, including Southfield, Farmington Hills and Novi. Reach the author at aftab.borka@oakpress.com or follow Aftab on Twitter: @AftabBorka.