Rev. Gary Hayes RIP
April 4, 2019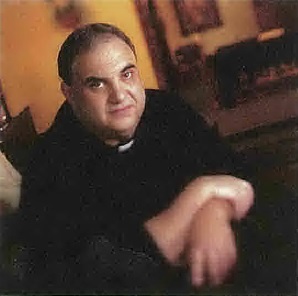 Gary Hayes in 2002. Photo by Patrick Murphy Racey.
Survivor activist Rev. Gary Hayes died yesterday, April 4, 2019, after a battle with cancer. Gary was a major figure in the survivor movement and a spiritual force. He served as a director, advisory board member, and president of the Linkup, the groundbreaking survivor organization. Gary's own landmark case was described in an early issue of Linkup's newsletter Missing Link:
• Black Collar Crimes, Missing Link, Volume 1, Number 4 (Fall 1993)
These articles from Gary's own archive give some sense of the man and his significance:
• Ex-Millville Priest Named in Suit Alleging Child Sex Abuse, Cover-Up, by Jean Jones and Gary Miller, Bridgeton Evening News (6/11/93)
• Restoring Faith: Priest Who Was Sexually Abused As a Teen Wants to Aid Others in Recovery, by Karen Owen, Owensboro Messenger-Inquirer (3/6/94)
• Victims Then, Priests Later, by Bonnie Miller Rubin, Chicago Tribune (6/3/02)

• Dozens Pray to Heal Church's Wounds, by Brandy Warren, Courier-Journal (6/11/02)

• 4 Cardinals + Archbishop H. Flynn Meet 25 Survivors of Clergy Sex Abuse, transcribed by Helen Daly, healingtogether.org (6/12/02)

• Once a Victim, A Priest Wants Zero Tolerance, by Sara Rimer, New York Times (6/12/02)
Gary Hayes will be waked at DeMarco-Luisi Funeral Home 2755 S. Lincoln Ave in Vineland NJ on Wednesday April 10, 2019 from 6:00 pm to 8:00 pm. There will be a service at 7:30 pm. Cremation will be private and burial in the family plot at a later date.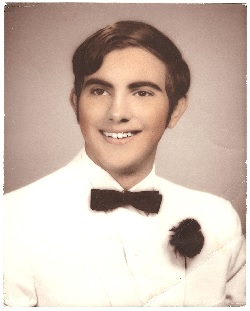 Prom photograph of Gary Hayes, from the Gary Hayes archive.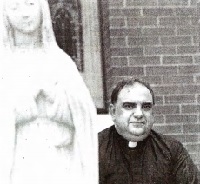 The Rev. Gary R. Hayes at Cathedral Santuario de Guadalupe in downtown Dallas, where the nation's Catholic bishops met on June 12, 2002. Photo by Mark Graham for the New York Times.