An abusive priest was ordered not to wear clerical garb or celebrate Mass. He did anyway
By Andrew Wolfson
Courier Journal
February 14, 2020
https://www.courier-journal.com/story/news/religion/2020/02/14/kentucky-priest-accused-of-abuse-expelled-fromcommunity/4763050002
When the Archdiocese of Louisville in 2005 confirmed that the Rev. J. Irvin Mouser had molested five boys — several at drive-in movies — the Vatican ordered him to stop functioning as a priest.
The Holy See commanded Mouser to live a life of "prayer and penance," meaning he could no longer wear clerical garb, celebrate Mass publicly, administer the sacraments or present himself publicly as a priest.
But Mouser did all of those things, The Courier Journal found.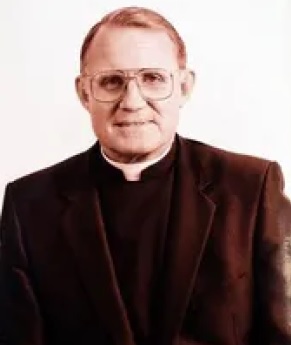 J. Irvin Mouser (Photo: The CourierJournal)
While the archdiocese listed him in its ministers directory as "retired" and "removed from public ministry," the Sisters of Loretto, which is south of Bardstown in Marion County, put him to work as the chaplain in its motherhouse.
There, according to photos on its website, while wearing full clerical garb, Mouser gave blessings and celebrated Mass.
"My role is to meet the spiritual needs of this ever-growing community," he was quoted in the winter 2018 issue of Loretto Magazine.
On Friday, just a few hours after The Courier Journal asked the order why it was allowing Mouser to serve as chaplain — and provided links to photographs of him in clerical robes — a spokeswoman said it was removing him from the community.
"We have initiated the process for Father Mouser to leave and are in conversation with Archbishop (Joseph) Kurtz and the Archdiocese of Louisville about this situation," said Eileen Herrington, the order's director of communications.
In a statement, Brian Reynolds, the archdiocese's chancellor, said it is in the process of deciding where Mouser will live and that he will not be allowed to make that decision himself.
Volunteers at the religious community say they were appalled when they recently learned about Mouser's history.
Lindsey Faust, a graduate student who served in the order's yearlong Volunteer Program, told The Courier Journal it was "absolutely unacceptable."
Adele McKiernan, another volunteer, said it was disturbing that a religious order dedicated to peace and justice would harbor an abuser. McKiernan said the order had refused to act when she sent a letter in earlier this month complaining that Mouser was allowed to serve.
Reynolds said that at the request of the Sisters of Loretto and with the permission of the Holy See, former Archbishop Thomas C. Kelly, who retired in 2007, Mouser was allowed to provide "private and restricted ministry to the Sisters."
But Reynolds said the archdiocese learned that his service had "expanded in a way that exceeds the restrictions."
"While it is important to be clear that no new accusations of sexual abuse of a minor have been leveled against Father Mouser, he is no longer permitted to engage in any ministry and will be leaving his residence on the campus," Reynolds said.
Herrington wouldn't comment on why the order decided to act now, although she said "much has changed since the time he came to Loretto, and we think it is better that he leave."
She said Mouser was not at the motherhouse Friday and she did not know how to reach him for comment.
Mouser was one of 48 archdiocese priests and members of religious orders credibly accused of child sexual abuse dating back 70 years whose names Kurtz released in February 2019 in a report prepared by former federal prosecutor and Kentucky State Police Commissioner Mark Miller.
Kurtz said the list was designed to provide transparency and healing for a "tragic history."
The report said Mouser was removed from ministry by the archdiocese in 2002 and was directed to lead a life of prayer and penance three years later.
Archdiocese records show that Mouser abused four boys when he was assigned to St. Helen Catholic Church from 1968 to 1972 and a fifth when he was at St. Francis of Assisi from 1973 to 1979. He was not charged criminally.
The Courier Journal was unable to immediately locate any of Mouser's victims.
But Louisville attorney William McMurry, who in 2003 helped win a $25.7 million settlement for them and other victims, said: "After all of the ensuing years since the settlement with the archdiocese, it is heartbreaking that the church leaders continue to demonstrate that they have not lived up to their promises to protect the community's children from known serial pedophiles.
"Wash, rinse, repeat is the best way to describe how the church protects its pedophiles while placing its children at grave risk."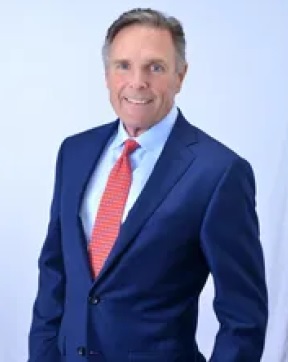 William F. McMurry won a $25.7 million settlement for 243 victims of sexual abuse in Catholic churches and schools in the Louisville Archdiocese (Photo: Provided)
The Vatican imposes either of two penalties for priests with a substantiated accusation of the sexual abuse of a minor — dismissal from the clerical state or prayer and penance. The latter is imposed when the priest is of retirement age or beyond, or is suffering from a serious illness.
Mouser was 67 when he was sanctioned.
He was assigned to the motherhouse of the Sisters of Loretto in 1993, long before he was removed from ministry.
Volunteers there say when they found out about his presence and background in January, they were concerned in part because high school students and younger children are often visitors to the motherhouse and its adjoining farm.
The Sisters of Loretto, also known as the Loretto Community, is a Catholic religious order that strives "to bring the healing Spirit of God into our world." It is based in Nerinx and has communities in 16 states and in Bolivia, Chile, China, Ghana, Pakistan and Peru.
McKiernan said in an email that Mouser's "enmeshment in Loretto spiritual and social life revealed that the Catholic church" had "yet again sided with power over truth, at the expense of abuse survivors and the safety of young people."
She also said she hoped that Loretto would come to see that "forgiveness and mercy cannot take the place of justice, that prayer and secrecy are incompatible, and that it is about time to practice what they've been preaching."
She said she had demanded Mouser's removal, an apology to his victims, and the placement of materials about the priest abuse crisis and Mouser in the Loretto Heritage Center.
In a Feb. 9 letter in response, Loretto's president, Sister Barbara Nicholas, defended Mouser and said he had complied with the restrictions of his ministry and that "his is truly a public life of penance."
"My own faith requires me to be merciful, to stop judging, to stop condemning, to forgive," she said.
McKiernan said she approves Friday's decision to move Mouser and said, "I want to believe it is being done with genuine intentions, not motivated by a desire to protect their reputation and gloss over decades of lies and inaction."
Andrew Wolfson: 502-582-7189; awolfson@courier-journal.com; Twitter: @adwolfson (https://www.twitter.com/adwolfson). Support strong localjournalism by subscribing today: courier-journal.com/andreww (https://www.courier-journal.com/andreww).