Survivors file suite of lawsuits naming new alleged abusers among upstate Boy Scout groups

By Sean Lahman
Rochester Democrat and Chronicle
August 6, 2020

https://eu.democratandchronicle.com/story/news/2020/08/06/dozen-lawsuits-name-new-alleged-abusers-among-upstatel-boy-scout-groups/3297975001/

More than a dozen survivors have filed lawsuits in state court over the last week alleging that they were sexually abused while participating in Boy Scout activities in central and western New York.
The suits accuse Scout leaders and adult volunteers of sexually abusing the the survivors when they were as young as 8 years old. The timeframe for the alleged abuse described in these civil suits ranges from 1949 to 2007, but the majority of the assaults occurred in the 1970s.
The claims were filed under the Child Victims Act. Adopted in early 2019, the CVA carved out a one-year window during which suits can be brought by people who allege they were sexually abused when they were young. That window had been set to close Aug. 13, but a one-year extension was signed into law by Gov. Andrew Cuomo earlier this week.
Plaintiff's lawyers say that they had been working to get cases filed by the original deadline, prompting this recent surge of new cases.
Multiple accusations of abuse

Three of the new complaints name perpetrators who had been identified in previous lawsuits, including the Rev. Robert F. O'Neill.
O'Neill was a Catholic priest and of the worst serial abusers ever uncovered in the Rochester diocese. Already named as a defendant in more than 20 lawsuits, O'Neill served at six parishes in the Rochester area between 1962 and 2001. He also served as a counselor to Scouts in various local troops.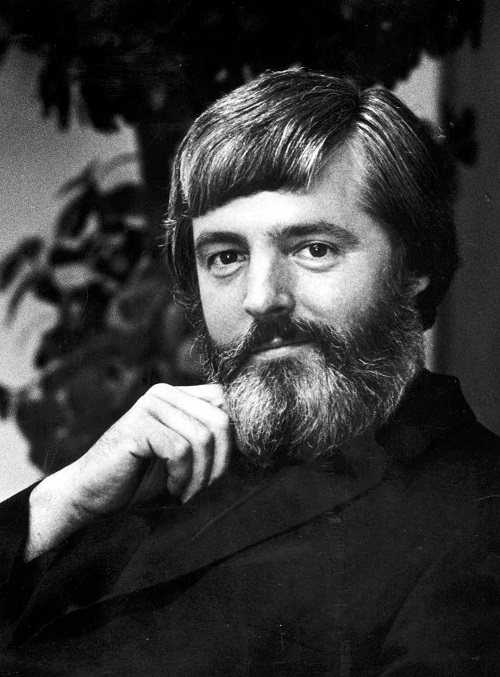 Rev. Robert O'Neill, 1979 File photo


A suit filed July 31 alleges that O'Neill sexually abused a teen who was a member of Troop 77, which is chartered by the First Baptist Church in Brighton. The abuse occurred in 1985 and 1986, when the victim was 16 and 17 years old, according to court records.

O'Neill, who died in 2005, had been named in a previous CVA suit, accused of assaulting a 16-year old boy in 1994 while counseling him on efforts to achieve his Eagle Scout rank.

Another complaint filed last week accuses Thomas McFarland of sexually abusing a member of Troop 177, which was based at Seneca School in Irondequoit. The alleged abuse began in 1959 when the victim was 13 years old.

McFarland had been accused in an earlier lawsuit of sexually abusing another boy in that troop during the same time period.

A suit filed Aug. 3 accuses Merle Hyldahl of sexually abusing a 13-year-old boy in 1968 while he was a leader of Troop 8, chartered by South Presbyterian Church in Henrietta.

An earlier suit filed accused Hyldahl of sexually abusing another teen repeatedly between 1970 and 1972. Court documents described incidents that occurred on camping trips, at a Scout camp, and during other Scouting activities in Rochester.

Two victims have accused Elmer Frank of abusing them in the early 1970s while he was an assistant Scoutmaster for Troop 138, chartered by Park Presbyterian Church in Newark, Wayne County. One victim was 11 years old when the abuse began; the other was 13, according to court documents.

Four victims have now filed CVA suits accusing Timothy Klossner of sexually abusing them as members of Troop 650 in the town of Alexander, Genesee County, or Troop 60 in the town of Attica, Wyoming County. The victims ranged in age from 10 to 14 when their abuse began, court papers said.

State Police charged Klossner with sexually abusing a 14-year-old Scout in 2009. Prosecutors said they were aware of at least six victims, but accepted a plea bargain that included a 10-year sentence and 10 years of post-release supervision. He had been a Scoutmaster with troops in both Genesee and Wyoming counties.

Scouts had kept records of abusers

The Boy Scouts of America have been dogged by abuse allegations since a landmark case in 2010 that ended with an $18.5 million damage award and the release of more than 20,000 confidential documents, dubbed the "perversion files."
.
Those records revealed that the 100-year-old organization had long kept track of suspected and known abusers — banning more than 1,000 leaders and volunteers between 1965 to 1985. But the records also showed the Scouts had rarely, if ever, reported those individuals to police.

Those files included the names of dozens of individuals from the Rochester area, including Alan Miles Dean, who was convicted in 1985 of sexually abusing a 12-year-old boy in his troop. BSA files indicate that he had previously been convicted of sexual abuse in 1973, and that officials with the Rochester council "had similar problems with this man." Neither circumstance prevented him from subsequently serving as Scoutmaster for Troop 130 and Explorer Post 137 in Wayne County.

A suit filed under the CVA now accuses Dean of abusing another boy in 1979 at Camp Babcok-Hovey in Seneca County.

Many of the CVA suits, including seven of the cases filed last week, alleged sexual abuse by perpetrators who had not been previously identified, either through the release of BSA files or by other criminal proceedings. They include

Bradley Alexander is accusing of abusing a Scout in Troop 292 based in Chili from 1972 to 1974, beginning when the victim was 10 years old.
Bruce Bender is accused of sexually abusing a 9-year-old Scout who was a member of a troop in Lockport, Niagara County. A separate suit accuses Bender of abusing another Scout during a trip to Camp Dittmer, located in the town of Phelps, Ontario County, in approximately 1975.1980. The lawsuit does not specify the age of the victim or which troop he was a member of. The Seneca Waterways Council is named as the defendant.

Ralph Moss was accused in July of abusing a 15-year-old Scout in 1975 while working at Camp Babcock-Hovey. The same victim accuses another Scout leader, known only as "Mr. Frank" of abusing him when he was 11 and a member of Troop 138 in Newark.
Several of the lawsuits filed against local Boy Scout leaders do not identify the name of the accused abuser, or offer only a first or last name.

"Plaintiff does not recall the name of the abuser in this case who was a Scout leader of Plaintiff's Troop," one of the lawsuits said.

Among them is a suit that identifies an alleged abuser known only as "Mr. Atkins," who served as a leader for a troop chartered by the Alliance Church in Rochester.

Suits also name districts and churches

To date, 23 CVA suits have named the Seneca Waterways Council as a defendant. Based in Rochester, the council serves Scouts in Monroe, Ontario, Wayne, Seneca, and Yates counties. It also operates three camps: Camp Babcock-Hovey, in Seneca County, Camp Cutler in Naples and the Massawepie Scout Camps in St. Lawrence County.

An additional eight lawsuits name the Iroquois Trail Council, which serves Scouts in Genesee, Livingston, Wyoming, Orleans and Niagara counties. It operates Camp Dittmer in Ontario County and Camp Sam Wood in Wyoming County.

Many of the suits also name chartered organizations as co-defendants, primarily school districts and churches.

Each Scouting group within the Boy Scouts of America is overseen by a chartered organization. which is responsible for recruiting adult volunteers to lead each Scouting unit within the organization.

The Boy Scouts of America, the Scouting organization's national body, filed for bankruptcy protection in February. The move came amid declining membership and a drumbeat of child sexual abuse allegations that have illuminated the depth of the problem within the organization and Scouts' failure to get a handle on it.

Sean Lahman is a watchdog reporter for the Democrat & Chronicle, part of the USA Today Network. Contact him at slahman@gannett.com and follow him on Twitter @seanlahman.