Sister Delores Crosby, 1934-2007: Her lessons on life still guide me and others
By CASEY MCNERTHNEY, P-I REPORTER
Published 10:00 pm, Friday, July 27, 2007
http://www.seattlepi.com/local/article/Sister-Delores-Crosby-1934-2007-Her-lessons-on-1245046.php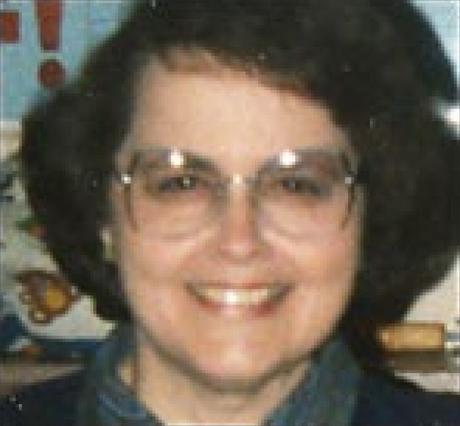 Sister Dolores Crosby was working alone in the lunchroom of Our Lady of the Lake School as I approached with a full bag of Cheetos.
In my fifth-grade mind, that would be enough to butter up the principal.
As our fingers turned orange, I told her I was really afraid of having to give a speech later that month, and was there any way to get out of it? I squirmed in my navy-blue uniform, and figured the stuttering in my request would explain why I was terrified to talk in front of my classmates -- even though speeches were required for several grades.
But Sister Crosby scolded me for asking. The glare from her brown eyes shrunk me. And she stopped taking the Cheetos.
Almost all of our one-on-one meetings were in her office, followed by a call to my parents or an after-school conference. I was convinced that she despised me for forgetting assignments and trying to cover with flip remarks. And as a kid I wasn't too fond of her, either.
Then Sister Crosby's death notice landed on my desk this week. The longtime principal had succumbed to cancer at 73.
Sister Crosby didn't know how much her tough love had helped me grow, because I never thanked her when I should have. Sometimes the lessons teachers and parents instill don't resonate until years later.
"It's a big deal to be able to get up in front of a group and be confident," ex-classmate Billy Hooper said. "We're able to do that now because she gave us the opportunity to get over our fears. She was no-nonsense. But she was so dedicated because she felt it was God's calling for her."
Eric Powers, KUBE-FM 93 program director and Our Lady of the Lake graduate, remembers Sister Crosby coming into his classrooms, telling stories with an excitement and passion that had him hanging on every word. "Her example really helped me in radio, understanding how to capture a crowd," he said Friday. "She was a huge force in making me come out of my shell."
Hanging in Powers' home is a Bible verse Sister Crosby framed for him as a wedding gift, and he still has the heartfelt congratulatory letter she wrote him, too.
There were many touching moments Sister Crosby's students never saw.
After fourth-grade teacher Nancy Duggan took criticism from parents in 1986, she came to school and found a handwritten letter from Sister Crosby waiting on her desk.
"She told me I was a good teacher and not to hold my head down," Duggan said. "I still have that letter."
Sister Crosby, who was the niece of crooner Bing Crosby, entered the Sisters of the Holy Names in 1952. She earned a master's degree in education from Eastern Washington University and in 1956 began as a junior high teacher.
She served as an elementary school principal in Spokane, Edmonds, Tacoma, Seattle and Everett, retiring in 1999 after 30 years.
Sister Crosby loved the Mariners, the Seahawks and McDonald's burgers, but took the most joy from watching students excel in speech competitions. When she left Our Lady of the Lake in 1992 -- headed for a principal's job at Immaculate Conception School in Everett -- the speech program was considered the best among Catholic grade schools.
Sister Crosby, who is survived by her twin sister and three other siblings, also organized a Mothers Tea, where students sang Eddy Arnold's "That Wonderful Mother of Mine."
"My brother and I made fun of that song," said 1997 Our Lady of the Lake grad Martha Geoghegan. "But we still sing it to our mom on Mother's Day."
Sister Crosby didn't have to always wear her kindness on her sleeve to make her message come through.
"And you were kind of a wild character," said Duggan, my fourth-grade teacher, as we laughed about how I got myself into Sister Crosby's office.
She was furious when I flung a spoonful of chicken soup as food-fight ammo, and reiterated Duggan's message that I'd fail if I kept skipping homework assignments. Her blood pressure seemed to skyrocket when I made an obscene gesture toward a recess monitor.
I wondered what Sister Crosby would have thought knowing that the kid who caused her headaches would write her obituary.
"Where you are now is probably thanks to her, and she'd be so proud," said Duggan, who also deserves thanks.
"She really loved you."