'Father Rich' celebrates 25 years with God and community

By Dan Gesslein
New York Daily News
October 30, 2007
http://www.nydailynews.com/new-york/bronx/father-rich-celebrates-25-years-god-community-article-1.232317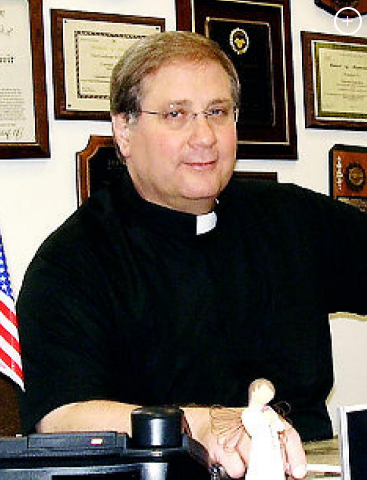 He's battled toxic nightmares, greedy developers and indifferent bureaucrats for 25 years, both as a priest and as a member of a Bronx community board. Though not an official chaplain, the Rev. Richard Gorman is also known to cops across the Bronx for being there when they've needed him.
Next week, "Father Rich" will celebrate the 25th anniversary of his ordainment - and the 25th anniversary of his service to Community Board 12 in the north Bronx.
Chairman for the past 17 years, he has used his office to fight for district services, seeing community work as akin to spiritual service.
"Father Gorman has been a resolute, combative priest who worked for his community," said former boss, Stephen Kaufman.
After graduating college in 1976 with dreams of law school, Gorman worked as a legislative assistant to then-Councilman Kaufman, aiding constituents and navigating the bureaucracy.
Seeing the problems of people in need, Gorman decided the best way to serve others was as a priest - "I just felt there was something else I could do. It came almost out of nowhere."
On Nov. 6, 1982, he was ordained as a priest and assigned to St. Barnabas Parish in Woodlawn. A month later, he was appointed to Community Board 12."Community boards serve those who don't particularly have a voice," said Gorman. But he used his voice for them. As chairman, Gorman battled state and city agencies slow to clean up Hexagon Laboratories in Baychester, abandoned in 1989 with 600 drums of toxins left behind.
Even the fire commissioner was not spared the wrath of Father Rich, who first exposed the FDNY's plan to move Woodlawn's Ladder Co. 39 out of its 100-year-old building to Wakefield. "I told Commissioner Nicholas Scoppetta that I hope this is not something we would have to revisit and regret," he said.
"If you don't have a good leader, it falls apart," said Carmen Rosa, Board 12's longtime district manager. "I learned a great deal from him. He does get a great deal of joy in seeing a project come to fruition."
In 2002, Gorman went back to law school, graduating from the St. John's University School of Law. Although a health scare requiring heart surgery delayed his taking the bar, he ultimately passed it and now is a judge in the Archdiocese's Metropolitan Tribunal.
"I've been blessed to see the best of humanity," said Gorman. "I think people are happy to see someone who cares about the things they care about."