Volume 4, Number 8
Tuesday, April 19, 2005
FR. PAUL MARSHALL NAMED UNIVERSITY RECTOR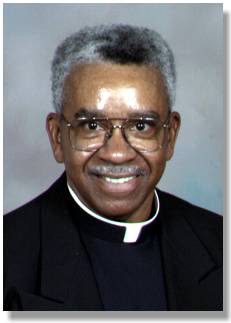 Fr. Paul Marshall has been named rector of the University of Dayton, effective July 1, 2005. A native of Cleveland, Fr. Paul professed first vows in the Society of Mary in 1966 and was ordained in 1976. He holds a bachelor's degree in philosophy from UD, a master's of divinity from the University of St. Michael's in Toronto, and is a doctoral candidate for a D.Min. from Chicago Theological Union. Fr. Paul was pastor of St. Aloysius Parish in Cleveland from 1980-1997. He came to UD in 2000, where he is an assistant professor of religious studies.
Fr. Paul succeeds three-term rector Fr. Gene Contadino, who will continue to offer his many gifts to UD in advancement and alumni relations. The Province community offers its gratitude to Fr. Gene for a job well done during years of major administrative transition at the university. The Province also sends its best wishes to Fr. Paul in his new assignment.
PROVINCIAL LETTER NO. 13
| | |
| --- | --- |
| | Provincial Stephen Glodek offers Provincial Letter No. 13 dated April 11, 2005, "How Kind of You to Come: Reflections on the Province Commitment to the Dialogue between Faith and Culture." Bro Stephen writes: "The mission of the Province of the United States will form and reform itself only to the degree that we look with the merciful eyes of Mary, act with her originality and insight, and develop the measures that what we see call for." Read Provincial Letter 13. |
CHAMINADE UNIVERSITY HONORS JUBILARIANS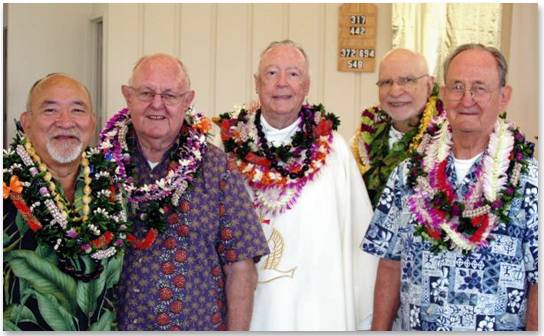 Chaminade University of Honolulu honored five Marianists at a special Mass and reception on April 10, from left, Bro. Franklin Pao (50 years), Bro. Jim Roberts (50 years), Fr. John Bolin (50th Sacerdotal), Fr. Joseph Priestly (50th Sacerdotal) and Bro. Elmer Dunsky (70 years). President Sue Wesselkamper and Bro. Jerry Bommer, rector, gave the group a tribute and memento gift. Congratulations!
LISJAK TO HEAD EDUCATIONAL STUDIES & PARTNERSHIP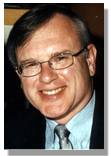 The Province Office of Education has named George J. Lisjak director of Marianist Educational Studies and Partnership. George will work from the University of Dayton's Center for Catholic Education and will report to Fr. Tim Kenney, Province director of education. Congratulations and best wishes to George. Read announcement.
HISPANIC DISCERNMENT RETREAT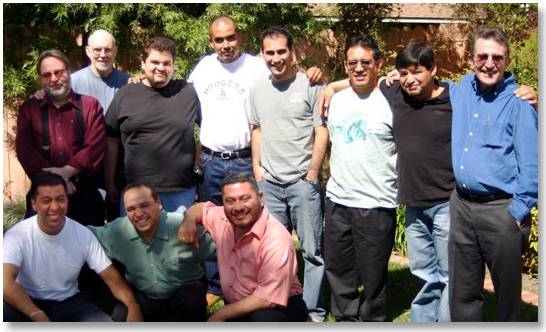 The Province hosted a discernment retreat for Hispanic men April 7-8 at the Center for Spiritual Development in Orange, Calif. The retreat was conducted in Spanish. Standing, from left, Bro. Charles Johnson (Province vocation director and retreat host); Bro. Jerry Sullivan; Arturo Amador, Fausto Sanchez, Adam Becerra, Johnson Romero Rosas; Adrian Gutierrez; and Fr. George Onida (retreat master). Kneeling, from left, Luis Gamboa, Novice Alfredo Chavez and Bro. Tobias Ferrer. Photo by Bro. Jim Wisecaver, who organized and coordinated the weekend.
FR. MIKE BARBER ROASTED BY ST. MARY'S ALUMNI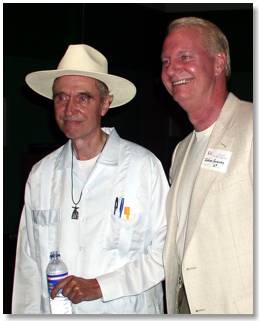 Fr. Mike Barber (left) with alum Richard Connors at the roast
Fr. Mike Barber (Veracruz, Mexico) was roasted on April 9 by alumni of St. Mary's High School in St. Louis. The roast generated $40,000 for Fr. Mike's missionary work in Mexico. About 200 people attended the event, including several Marianists who are St. Mary's alumni or former teachers - Bro. Art Dofing, Bro. Francis Haug, Bro. Bob Minges, Fr. Richard O'Shaughnessy, Fr. Dave Paul and Bro. Bob Rapp. Event coordinators were St. Mary's alumni Bob Broyles, Eric Frederickson, Craig Hawksley and John Sikorski and alumni office staff Bernie Hardesty and Debby Weindell.
IN HONOR OF JOHN PAUL II
We offer the artistry of three Marianists regarding Pope John Paul II. Bro. Joe Aspell created the beautiful painting (above) in honor of the pope's 1987 visit to San Francisco. The image was used for a printed souvenir card; the original now hangs at Villa St. Joseph in Cupertino. Fr. Johann Roten, director of UD's Marian Library/International Marian Research Institute, wrote "A Pope for Mary," in which he stated: "It is not exaggerated to say that John Paul II's consecration to Mary is the real secret and the not so hidden source of his grandeur. He was an extraordinary Pope. He owed it in great part to his dedication to Mary." Read the reflection. Fr. Joe Lackner penned a simple prayer for a service held at the Province office on April 8, in which he juxtaposes Blessed Chaminade, who was born on April 8, and Pope John Paul II, whose funeral was held April 8. Read the prayer.
PLEASE PRAY FOR THE REPOSE OF THE SOUL OF . . .
| | |
| --- | --- |
| Bro. George, undated | Bro. George, 2000 |

Bro. George Whiston, 73, who died April 18, 2005, at Mercy Siena in Dayton of a heart attack. May he rest in peace. Bro. George spent most of his ministry in food service as a cook, chef, dietitian and director. His culinary expertise took him throughout the Province, including Purcell Marian High School in Cincinnati, the Marianist novitiate in Marcy, N.Y., the Marianist Retreat House in Dayton, the University of Dayton and the Marianist Seminary in Toronto. Bro. George also performed magic shows in Dayton for groups with developmental disabilities. Funeral arrangements at Mount St. John on Friday, April 22, are as follows: wake at 9 a.m. at Queen of Apostles chapel; funeral Mass at 10 a.m.; burial following at Queen of Heaven Cemetery. Read Bro. George's obituary.

Amos Kagai, who died April 12, 2005, in Ol'Kalou, Kenya. May he rest in peace. Amos was the father of Bro. Patrick Kagai (Limuru, Kenya).

Mary Schmitz, 88, who died April 11, 2005, in Fond du Lac, Wis. May she rest in peace. Mary was the sister of Bro. Peter Loehr (Marianist Residence, San Antonio).

Bernadine Hammel, who died April 8, 2005, in St. Louis. May she rest in peace. Bernadine was the mother of Fr. Gerry Hammel (Our Lady of Guadalupe, Helotes, Texas).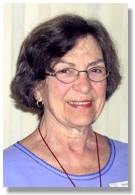 Jean Canning, September 2003

Jean Loscalzo Canning, 76, who died April 8, 2005, at home in Lawrenceville, N.J., from myleofibrosis. May she rest in peace. Jean was a founding member of the Marianist Lay Network of North America Leadership Team, a member of the Marianist Family Council of North America, and a member of the Marianist Social Justice Collaborative steering committee and anti-racism team. Survivors include her husband, Dick, eight children and 13 grandchildren.

Jack Sanders, son of Marcella Sanders, a longtime Lay Marianist Affiliate, extends deep appreciation to the Marianists who attended and participated in Marcella's wake and funeral.

Please also pray for Charles Barnett, Lenore Brennan, Robert Fleck, Ida Kinpoitner, Mary Nestroyl and Loretta Sielen. May they rest in peace. Read prayer intentions.
JAPANESE GARDEN, MISSOURI BOTANICAL GARDEN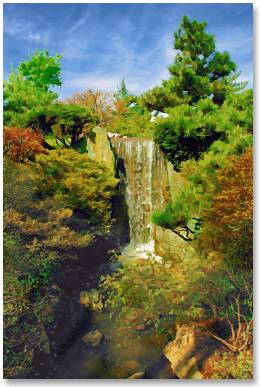 Photo courtesy of Bro. Bob Resing, S.M. Bro. Bob's images are available for sale as note cards or prints. To order, contact Bro. Bob at rresing@sm-usa.org.

PLEASE PRAY FOR THE HEALING OF . . .

Fr. Edwin Johnson (West Hills, Calif.), who is recovering from heart bypass surgery.

Fr. Richard Knuge (Meyer Hall, Dayton), who is undergoing cancer treatment.

Bro. William McCall (Villa St. Joseph, Cupertino, Calif.), who was hospitalized for surgery.

Bro. Peter Pontolillo (Rome), who is hospitalized in Florida with complications from kidney stones.

Bro. Richard Rose (Mercy Siena, Dayton), who is hospitalized for respiratory difficulties.

Please also pray for Steve Komrska, John Lipker and Pat O'Hare. Read prayer intentions.
FROM THE GENERAL ADMINISTRATION
Read prayer intentions from the General Administration in Rome dated April 13, 2005.
JUBILEE PARTY IN SAN ANTONIO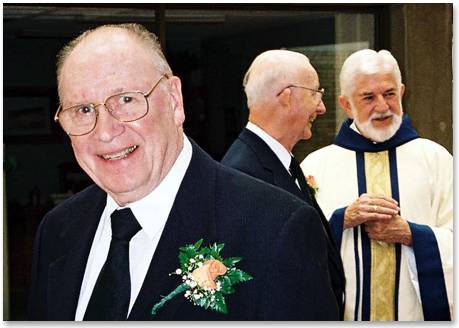 On April 10, Bro. Greg DeMoor (foreground) was honored for 60 years as a Marianist brother at a jubilee celebration in the chapel of Our Lady of Guadalupe at St. Mary's University in San Antonio. Also shown at the jubilee are Bro. Bob Wood (60 years) and Fr. Bernie Lee (50 years). Other San Antonio jubilarians: Fr. Tom Schelble (70 years), Fr. Gerry Haby and Bros. Roberto Hanss and Ralph Neumann (50 years), Fr. Paul Ryan (60th Sacerdotal) and Fr. Terry Weik (25th Sacerdotal). Congratulations to all! Photo courtesy of Andy Hill.
PEACE & JUSTICE UPDATE:

Read my report on the Sudan, the federal budget, articles on the pope, our search for a Province representative to an important conference in Washington, D.C., and my trip to visit brothers in Dayton, Cincinnati and Cleveland.

THE BROTHERS BOB WATCH BASKETBALL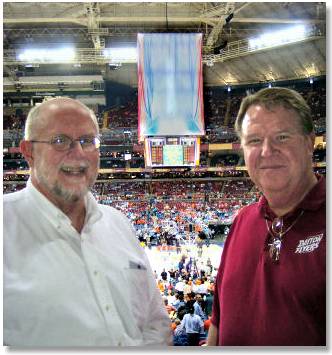 The two brothers Bob - Resing (left) and Metzger - enjoyed an NCAA championship game in St. Louis on April 4.
WHO'S DOING WHAT

Congratulations to Bro. Stephen Glodek, who has been elected chair of the board of trustees of the Center for the Study of Religious Life in Chicago. The center conducts interdisciplinary reflection on the life of Catholic religious sisters, brothers and priests and is a resource to religious congregations in promoting the vitality and mission of religious life.
| | |
| --- | --- |
| The District of Africa has elected Bro. Valentine Chola Mulenga (Nairobi, Kenya) as its delegate to the 2006 General Chapter. He is the first elected African delegate from the district to attend a General Chapter. Congratulations to Bro. Valentine. | |
Bro. Phil Aaron (Chambers Street, Dayton) was honored at the Cultural Immersion Benefit Dinner April 5 at the University of Dayton, which raised almost $6,800 for UD's international immersion programs, in which Bro. Phil is active. Speaker Dr. Ann Huddock said Bro. Phil gave this advice to students: "Do what you want. The money will follow. Someone always knows someone who can help you."

Bro. Phil Aaron and Dr. Ann Huddock
(UD '93)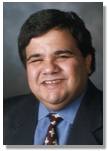 Bro. Oscar Vasquez, a Marianist seminarian in Rome, was interviewed about the election of Pope John Paul II's successor by CBS Channel 11 in Fort Worth, Texas. View Bro. Oscar's interview. (Note: click on "The Funeral of Pope John Paul II: Karen Borta Reports.") Read Bro. Oscar's reflections on experiencing the Pope's passing with faithful pilgrims gathered in Rome.

Bro. Richard Middleton (Chaminade-Waldron, St. Louis) renewed his vows during a Mass at Chaminade College Preparatory School on April 1. He is celebrating his 60th jubilee this year. As a Marianist, Bro. Richard taught in Wisconsin, Illinois, Missouri, Texas and Nebraska. He is active in the Chaminade community.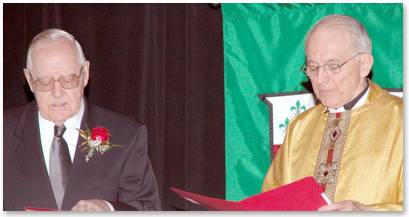 Bro. Richard (left), at his vow renewal with Fr. Joe Uvietta.
| | |
| --- | --- |
| Fr. Bert Buby (Stonemill, Dayton) was interviewed on the "God Squad," a TV talk show that reaches almost 12 million homes in the New York metro area. Fr. Bert interacted with a rabbi for 30 minutes on the program about his new book, "With a Listening Heart: Biblical and Spiritual Reflections on the Psalms." Kudos to Fr. Bert! | |
| | |
| --- | --- |
| Fr. Ralph Siefert, president of Chaminade College Preparatory in St. Louis, reports that Chaminade's jazz band traveled to Brisbane, Australia, over spring break. Chaminade has an exchange program with St. Joseph's College, known as "The Terrace," in Brisbane. | Fr. Ralph (left) and Peter Chapman, principal of The Terrace, at an outdoor education center in Australia. |

Congratulations to Mary Sue Leese, a religion teacher at Nolan Catholic High School in Fort Worth, who was honored at the 102nd convention of the National Catholic Educational Association (NCEA) held last month. Mary Sue was one of six Catholic secondary school educators honored for significant contributions.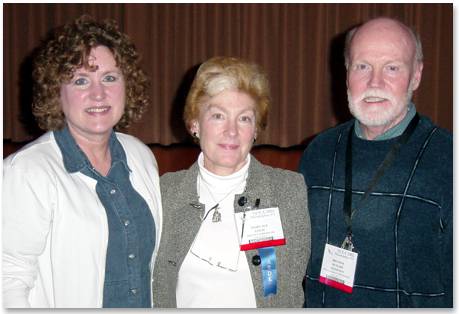 Mary Sue Leese (center) with Arlene Anderson Jones (left), Nolan's academic dean, and Bro. Rich Thompson
| | |
| --- | --- |
| Mike Fassioto (left), director of graduate studies, made the presentation to Bro. Elmer. | At a Mass and honors celebration on April 10 recognizing jubilarians at Chaminade University, Bro. Elmer Dunsky (70 years a Marianist brother) was given a special presentation from the university's Education Division. He was honored for his vision, dedication and encouragement to the department, which boasts an excellent M.Ed. program. Congratulations, Bro. Elmer! |
| | |
| --- | --- |
| In March, Fr. Charles Miller, director of St. Mary's University Roamin' Rattlers travel service, led travelers to the sacred city of Fes, Morocco. | |
WORLD YOUTH DAY UPDATE
Bro. Jack Ventura advises that the Marianist trip to World Youth Day in Cologne, Germany, from Aug.15-22, will be cancelled unless more reservations are made in the next week. If you intend to register, please contact Bro. Jack immediately at jventura@sm-usa.org.
FISH STORIES IN KENTUCKY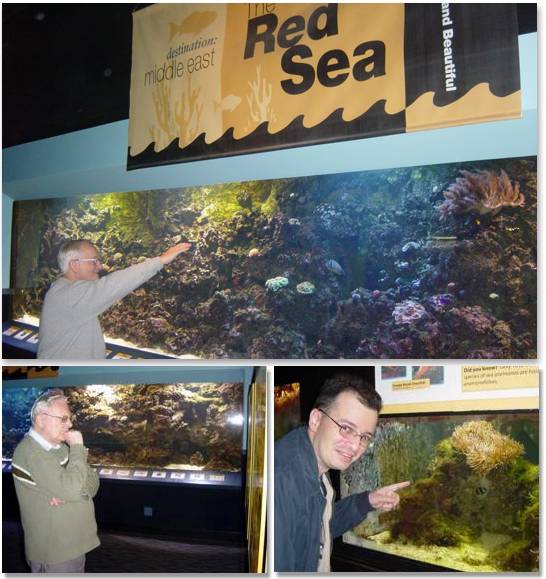 The novitiate community took action at the Newport Aquarium in Kentucky on March 28. Fr. Jim Bartlett (top) parted the Red Sea; Bro. Hugh Bihl (bottom, left) pondered the formation of coral reefs; Novice Armando Añeses (bottom, right) found Nemo in the clownfish tank. Photos and descriptions by Novice Dennis Bautista.
MARIANIST SCHOOL PROFILE


ARCHBISHOP MOELLER HIGH SCHOOL
| | |
| --- | --- |
| | Bro. Charles Wanda, SM, artist in residence |
Bro. John Habjan, assistant director of education for the Province, reports that Archbishop Moeller High School in Cincinnati opened its doors to 196 freshmen in 1960. Today, Moeller has 949 male students, with 52 dedicated lay faculty and five full-time religious. There are four Marianists currently serving the school: Bro. Howard Lohrey, Bro. Roy McLoughlin, Bro. Bob Flaherty and Bro. Ron Luksic. Read a full profile of Moeller High School.

WAR AND PEACE ISSUE TEAM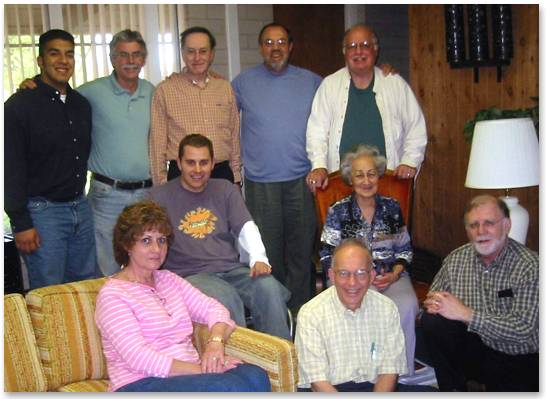 The Marianist Social Justice Collaborative's War and Peace issue team met March 11-13 in San Antonio. The team agreed to make the crisis in Darfur, Sudan, a major priority. Seated, from left, Candy Sengheiser, Jason Sengheiser, Joe Kunkel, Sr. Laola Hironaka and Larry Hufford; standing, from left, Floyd Contreras, John Ahlbach, Fr. Ted Cassidy, Bro. Jim Facette and Bro. Bill Farrell.
MYSTERY MARIANIST
| | |
| --- | --- |
| | In high school, this young man probably had no idea how far he would travel as a Marianist brother. Who is he? Hint: he does not currently minister in the U.S. |
CHAMINADE'S NEW SCIENCE/TECHNOLOGY CENTER
| | |
| --- | --- |
| | Chaminade College Preparatory in West Hills, Calif., opened the 25,000 square foot Condon Family Foundation Center for Science and Technology during an outdoor, all-school Mass. The facility houses labs, classrooms, conference rooms, a lecture hall and a chapel. The building is named in honor of Thomas J. Condon (Chaminade '56) and his family. Fr. Ed Johnson, Fr. Ted Ley and Bro. LeRoy Viera minister at the school. |
2004-2005 PERSONNEL
OUT AND ABOUT
Read the upcoming travel schedule of members of the Provincial staff in St. Louis.
THE "HANDY MEN" OF MARYLAND AVENUE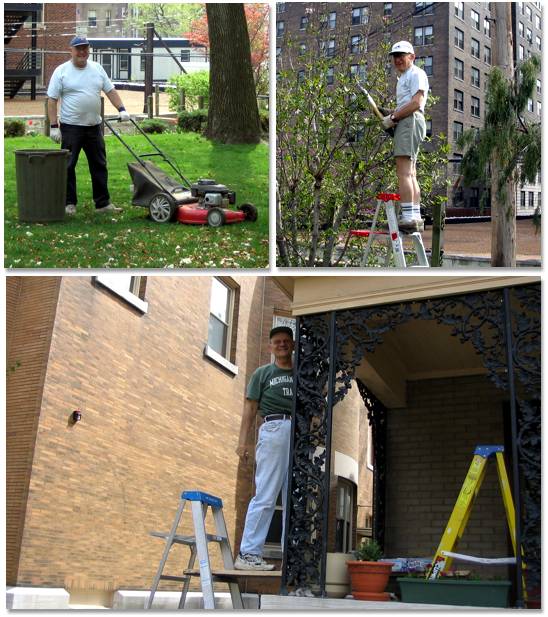 You can't keep them inside when there's work to be done. Keeping busy on a spring day in St. Louis, clockwise from top left, Fr. Jim Fitz with the mower; Bro. Francis Heyer with the clippers; and Bro. Richard Dix with the paintbrush. Photos by Bro. Tom Payne.
| | |
| --- | --- |
| THE CLASSIFIEDS | |
SCHOOL POSITIONS (Maui). Saint Anthony Junior/Senior High in Maui is seeking a librarian, a counselor and a social studies teacher. Contact Fr. Tim Kenney at tkenney@sm-usa.org.
SCHOOL POSITIONS (St. Louis). St. Mary's High School is seeking a full-time Spanish teacher and a full-time teacher for sophomore English. Contact Fr. Tim Kenney at tkenney@sm-usa.org.
LATINO FAMILY RETREAT AT CAPE MAY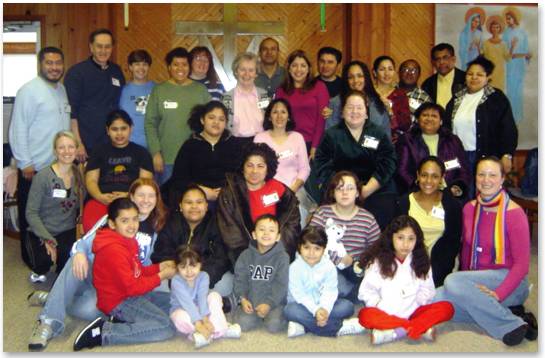 The Marianist Family Retreat Center at Cape May Point in New Jersey held a Latino Family Retreat March 18-20 focusing on the Latino community and culture. Participants hailed from Mexico, Puerto Rico, Colombia, the Dominican Republic and the U.S. Hosts and coordinators included Bro. Tobias Ferrer and Fr. Ted Cassidy (standing, far left), Bro. Jim Fitzgibbons (not shown), Jessica Sherwen (seated, far right) and the retreat center staff. The retreat was funded in part by the Marianist Sharing Fund.
NEWSLETTER
CENTRAL
UNITED NATIONS NGO REPORT. Read the April 5, 2005, issue of the Marianist NGO Report from Bro. Steve O'Neil.
CAPE MAY. Read the April 2005 issue of Beacon.com, the newsletter of the Marianist Family Retreat Center at Cape May Point, N.J.
MARIANIST VOLUNTEERS. Read the April 2005 issue of the newsletter of the Marianist International Volunteers from José Luis Pérez, MIV coordinator.
MAUI REPORT. Read the April 2005 Maui newsletter from Fr. Steve Tutas.
CENTERPOINT.COM. Read the April 2005 issue of Centerpoint.com, the e-newsletter from the Center for Marianist Spirituality and Communities (CMSC) in Philadelphia.
TOPSAIL. Read the April 2005 issue of High Tidings, the e-newsletter from the CFL Family Retreat Center in N. Topsail Beach, N.C.
Note: To view PDF files, you need Adobe Acrobat Reader, which is available free of charge at http://www.adobe.com/products/acrobat/readstep2.html. If you're opening a "PDF" file and the publication is too small, pull down the "percentage" menu and increase the percentage to 100 percent or higher for easy viewing.
FR. CHAMINADE'S BIRTHDAY BASH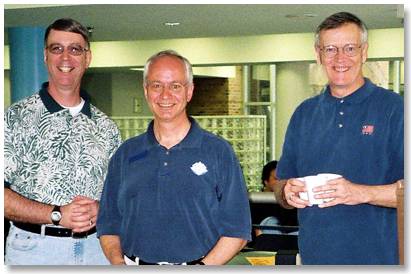 On April 8, San Antonio brothers helped celebrate Fr. Chaminade's birthday at a party in the cafeteria of St. Mary's University, from left, Fr. Terry Weik, Fr. Kip Stander and Bro. Mike Sullivan. Fr. Chaminade was born April 8, 1761, in Perigueux, France.
FAMILYONLINE SCHEDULE
The next FamilyOnline will be published on Tuesday, May 10.
A THOUGHT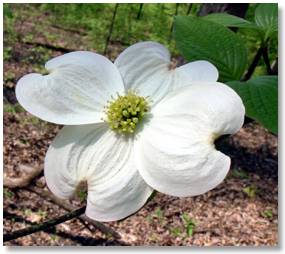 Photo courtesy of Bro. Brian Zampier
"Do not abandon yourselves to despair. We are the Easter people and hallelujah is our song."
Pope John Paul II
MYSTERY MARIANIST UNVEILED . . .
It's Bro. Bob Rapp, who attended St. Mary's High School in St. Louis. Bob Bob now directs several ministries for the rural poor in the Uxpanapa Valley in Mexico.
DEEPAHALLI CAMPUS, BANGALORE
| | |
| --- | --- |
| | Bro. Mark Ormond (Bangalore, India) sends along this photo showing the progress of an addition to the educational building at the Deepahalli campus outside Bangalore. |
PROVINCE
BIRTHDAYS
April

May

Editor: Diane Guerra; assistant: Ann Mueller. This biweekly e-mail newsletter produced by the Society of Mary features news about the Society of Mary (SM), Daughters of Mary Immaculate (FMI) and lay Marianists. Bro. Stephen Glodek, SM, provincial; Fr. Jim Fitz, SM, assistant provincial. Read the 2005 publication schedule and deadlines. Read hints about submitting photos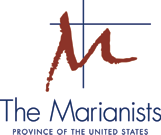 and copy. NEWS: We'll include news of travels, health updates, prayer requests, community celebrations, professional accomplishments, birthdays, and whatever personal or community news you'd like to share. Send news, digital photos and comments and suggestions to Diane Guerra at dguerra@sm-usa.org and use "FamilyOnline" as your subject line. TECHNICAL PROBLEMS: If you're not receiving this newsletter in the proper format, with proper spacing and photographs and art appearing, please let us know and we'll try to find a solution. If we can't, we'll put you on our "NOTIFY ONLY" list. CHANGE IN E-MAIL ADDRESS: Send to Ann Mueller at amueller@sm-usa.org. NOTE TO DIRECTORS: Please print this newsletter and post or distribute to brothers who do not have e-mail. BACK ISSUES/SEARCH: Visit www.marianist.com/fol. SUBSCRIBE/UNSUBSCRIBE: Visit http://www.marianist.com/subscribe.htm. Remember: you can search the archived issues of FamilyOnline at www.marianist.com/fol. Type in the word(s) you're looking for, open the issue, pull down the "Edit" bar and click on "Find on This Page," which will take you to the exact spot you need.