Volume 4, Number 12
Tuesday, June 21, 2005
http://www.marianist.com/
CELEBRATING MARIANIST JUBILEES - HAWAIIAN STYLE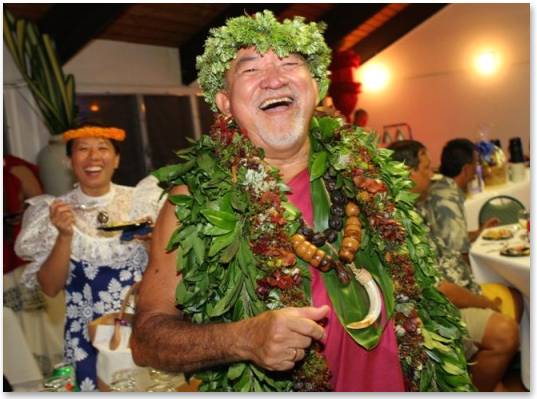 Bro. Franklin Pao celebrated 50 years as a Marianist brother at a Eucharist and dinner on May 13 in Honolulu. See more photos below. Photo by Derrek Miyahara of Island Digital Imaging.
TWO CALIFORNIANS WILL ENTER ASPIRANCY
| | |
| --- | --- |
| The Provincial Council has approved the request of two men to become aspirants -Tom Farnsworth, 40, and Luis Gamboa, 32. Tom is a clinical psychologist from San Francisco, and Luis is from Encino and has taught Spanish and Spanish Literature. In August, both men are assigned to the St. Aloysius community in Cleveland, under the guidance of Fr. Mike Lisbeth. The Province sends its best wishes and prayers to these two men in their aspirancy program. | Tom Farnsworth (standing) and Luis Gamboa |
FR. JOE HELPS HONOR HAWAIIAN JUBILARIANS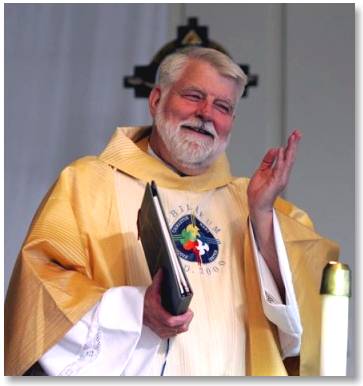 Fr. Joe Lackner, Province assistant for developing regions, presided at the Eucharist celebrating jubilarians in Honolulu on May 15 at Mystical Rose Oratory. Photo by Derrek Miyahara
DEADLINE FOR GENERAL CHAPTER QUESTIONNAIRE
The preparatory commission for the General Chapter of 2006 wants your opinion! A questionnaire was e-mailed at the end of May to the director of every community asking for input about the challenges facing the Society of Mary and responses to the challenges. The questionnaire must be returned to the Secretary General by June 30 by e-mail (gensec@smcuria.it) or fax (011-39-06 700 0406). If you did not receive the questionnaire, e-mail Pat Stephens at pstephens@sm-usa.org.
DIRECTOR ASSIGNMENTS
Congratulations to the following brothers who have accepted director assignments, effective Aug. 15, 2005. We pray for their ministry.
FIRST TERM (three years)
Bro. Francisco González, San Juan, Puerto Rico
ACTING DIRECTOR (2005-2006)
Bro. Bob Flaherty, Montgomery Road, Cincinnati
The Provincial Council thanks Fr. Don Wallace and Bro. Charles Wanda for their years of service as directors.
PRE-NOVICES BRING OUT THE BRUSHES
| | |
| --- | --- |
| | Cleveland Aspirancy Director Fr. Mike Lisbeth didn't have to use the Tom Sawyer trick to convince these three pre-novices to paint the interior of the community residence at St. Aloysius parish. The trio gladly toiled for two weeks to brighten the space. The community thanks Roberto Rivera (foreground), Bob Jones (on ladder, rear) and Steve Paone for the tremendous help. |
FR. SOLDÀ TO VISIT UNITED STATES
Fr. Antonio Soldà, procurator and postulator general in Rome, will make his first trip to the United States this summer to consult on Marianist causes and practice his English. The Province welcomes Fr. Antonio and sends best wishes for safe travel. His itinerary includes:
July 18 - 27 Alumni Hall, Dayton
July 27 - Aug. 1 Our Lady of the Pillar Parish, St. Louis
Aug. 1 - 13 Marianist Residence, San Antonio
Aug 13 - 27 San Juan Community, Cupertino, Calif.
AFRICAN BEAUTY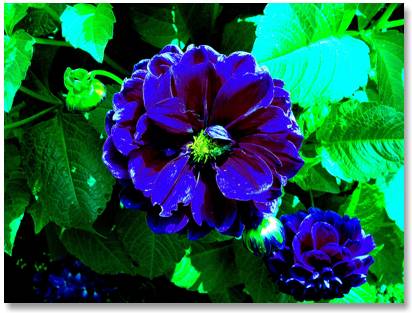 Photo courtesy of Bro. Ed Longbottom
PLEASE PRAY FOR THE REPOSE OF THE SOUL OF . . .

Raymond Nartker, who died June 4, 2005, in Pennsylvania. May he rest in peace. Raymond was a former member of the Province of Cincinnati.



Ryan Lee Dennison, two weeks old, who died May 31, 2005, in Columbus, Ohio. May he rest in peace. Ryan was the grandson of Sandy O'Neill, a Marianist Mission employee.
SUMMER FIELD, KENTUCKY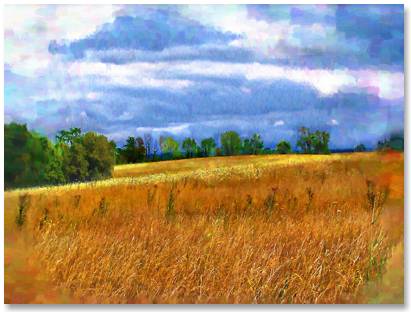 Photo courtesy of Bro. Bob Resing, S.M. Bro. Bob's images are available for sale as note cards or prints. To order, contact Bro. Bob atmailto:rresing@sm-usa.org
PLEASE PRAY FOR THE HEALING OF . . .

Bro. John Schneider (Mercy Siena, Dayton), who has been hospitalized for tests.

Fr. Dick Knuge (Meyer Hall, Dayton), who will have surgery on June 21 as part of his cancer treatment.

Bro. Bob Kraft (Mercy Siena, Dayton), who has been hospitalized.

Please also pray for William Farnsworth, Sr. Bertilia Hart, Dora Lipps, Pat O'Hare, Dara Shakespeare and Patrick Tobin. Read more.
WHO'S DOING WHAT
| | |
| --- | --- |
| Sr. Patricia Knopp, SND, who works in the regional vocation office in Dayton with Bros. Tom Pieper and Charles Wanda, will begin full-time work with the office beginning July 1, 2005. Vocation Director Bro. Charles Johnson says that Sr. Patricia's extra duties are a result of a restructuring of the St. Louis vocation office. | Sr. Patricia and Bro. Charles |
| | |
| --- | --- |
| Congratulations to Bro. Bob Politi (DeSales Crossings, Cincinnati), who was awarded the Master Teacher Award at a faculty appreciation dinner May 27 at Purcell Marian High School, where Bro. Bob teaches in the special education program. The faculty and staff nominated Bro. Bob. | |
| | |
| --- | --- |
| | Bro. Larry Cada will join the NACMS staff in Dayton this fall as coordinator of research and instructional activity. He returns from apostolic work in the Czech Republic. Best wishes to Bro. Larry in his new role. |
| | |
| --- | --- |
| Fr. Ted Ley's (West Hills, Calif.) summer will be filled with activities for the Schola Cantorum of the Pacific, which he founded and directs. At the end of July, teenage group members will perform at the MGM-Grand in Las Vegas. In early August, the Schola's country music band will perform an Americana-themed program at Piper's Opera House in Virginia City, Nev. | Fr. Ted Ley accompanies the Schola's lead tenor, Jeffrey Meyer, a student at Chaminade College Preparatory in West Hills, Calif. |
| | |
| --- | --- |
| Rachel Boone (center), Marianist Young Adult Rep, with two Marianist LIFE participants | Brian Reavey, national coordinator of Marianist LIFE, invites high school and college students who have attended Marianist LIFE programs, and college students who want to learn more about the Marianists, to attend the Marianist Young Adult Retreat July 29-31 at St. Mary's University in San Antonio. E-mail Brian at breavey@sm-usa.org. |
| | |
| --- | --- |
| Bro. Bob Donovan (Cincinnati) received the "Community Friend of Mental Health Award" at the annual meeting of the Hamilton County Mental Health Board on May 24. Congratulations, Bro. Bob! | Bro. Bob with staff from the Health Resource Center where he works, from left, Libby Earle, Dr. Connie Wilson, CEO, Mary Ann Kokenge and Vi Selzer. |
Congratulations to St. John Vianney High School in St. Louis, which won the Missouri Class 4 Volleyball Championship, its eighth state volleyball title in the last nine years.

Vianney students celebrate volleyball title. Photo by Huy Richard Mach,
St. Louis Post-Dispatch

Fr. Charles Miller reports on two tours originating from San Antonio that are open to all friends of the Marianists: October in Washington, D.C., with Bro. Cletus Behlmann, and a European tour in late November with Fr. Charles. E-mail chmiller@satx.rr.com.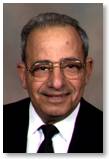 Bro. Leo Slay (Curé of Ars, St. Louis) helped design and equip the approximately 1,000-square-foot "ultramodern kitchen" for the culinary arts program at the Clyde C. Miller Career Academy, a new vocational high school in St. Louis. Bro. Leo is an advisory board member for the program and permanent director of the Missouri Restaurant Association. Kudos to Bro. Leo!

The University of Dayton has purchased nearly 50 acres of property from NCR Corp. for $25 million. UD will use the purchase, which includes two buildings, two parking lots, and two soccer fields, to expand its campus and encourage commercial development in the area.
| | |
| --- | --- |
| Bro. Brian Halderman in Theotihuacan, an ancient city with more than 600 pyramids | Bro. Brian Halderman has completed a Spanish language immersion experience in Puebla, Mexico. Later this summer, Brian will return to Dayton to prepare for his move to St. Louis, where he will begin graduate studies in social work at Washington University. |

The Marianist Environmental Education Center is co-sponsoring a conference on native plants on July 23 at Mount St. John in Dayton. Topics include plant identification, water conservation, and planting tips. E-mail meec@udayton.edu.
| | |
| --- | --- |
| Fr. Richard O'Shaughnessy enjoyed lunch with St. Louis Archbishop Raymond Burke during the archbishop's recent visit to St. Mary's High School in St. Louis, where he toured the campus, met with students, and socialized with Marianist brothers and members of the school's community. | |
SMILES, TEARS OF JOY AT HAWAI'I CELEBRATION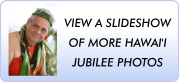 Photos from the May 13 celebration of jubilarians in Honolulu, clockwise from top left: Fr. Joe Lackner and Bro. Elmer Dunsky (70 years a Marianist); Fr. John Bolin (50th ordination); Bro. Jim Roberts (50 years); and Fr. Joe Priestley (50th ordination). Bro. Franklin Pao celebrated 50 years as a Marianist. Mass was held at Mystical Rose Oratory, with dinner following for more than 250 Marianists and guests. All photos by Derrek Miyahara of Island Digital Imaging
WORLD DAY OF PRAYER: OCT. 9, 2005
| | |
| --- | --- |
| The worldwide Marianist Family will gather on Oct. 9, 2005, for the World Day of Prayer, joining the Church and the Marianist Family of Korea at the Marian Shrine of Nam Yang in Nam Yang, South Korea. Participants will pray for victims of the tsunami, Pope Benedict XVI, and for Marianist vocations, among other intentions. Read more. | Nam Yang Shrine of Our Lady |
MYSTERY MARIANIST
| | |
| --- | --- |
| | It was 1944, in the middle of World War II, and this young brother was a 28-year-old teacher at Central Catholic High School in San Antonio. Who is he? |
BROTHERS RETREAT AT TECABOCA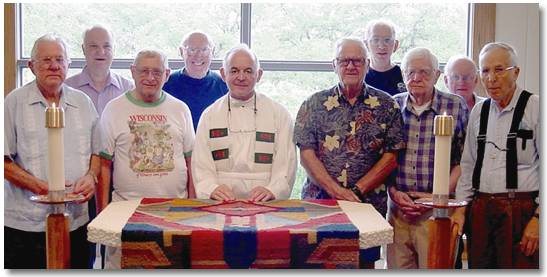 After Mass at the brothers retreat held June 6-11 at TECABOCA: A Marianist Center for Spiritual Renewal in Texas, front row, from left, Bros. Herb Janson and Ed Loch, Fr. Jim Mueller, Bro. Bill McCarthy (retreat coordinator), Fr. Herbert Pieper and Bro. Martin McMurtrey. Back row, from left, Fr. Joe Tarrillion and Bros. Bill Chewning, Fred Halwe and Richard Martens.
2004-2005 PERSONNEL
| | |
| --- | --- |
| | THERE ARE NO CHANGES TO THE PERSONNEL. |
100 PERCENT AT CHAMINADE UNIVERSITY
| | |
| --- | --- |
| | The Office of the President at Chaminade University of Honolulu received recognition this spring for 100 percent participation in the school's 2004 Annual Fund for Excellence Campaign. The university's 2005 campaign is now under way. Honored were, standing, from left, Brandon Alana-Maugaotega, Kay Stone, Esther Ito, Charlene Brokofsky, Kathryn Delancel, Bro. Frank Damm and CUH President Sue Wesselkamper; kneeling, Fr. Ken Templin (left) and Bro. Jerry Bommer |
OUT AND ABOUT
Read the upcoming travel schedule of members of the Provincial staff in St. Louis.
IN CELEBRATION OF ST. LOUIS JUBILARIANS
Marianists from Missouri, Illinois, Texas and Ohio came to Our Lady of the Pillar parish in St. Louis on June 5 to celebrate the jubilees of seven Marianists. Bro. Tony Pistone organized the event. TOP LEFT: Bro. Tom Redmond (left, novitiate, Dayton) with Fr. Ralph Siefert (Waldron, St. Louis) TOP RIGHT: From left, Bros. Len Rudy (Curé of Ars), Earl Leistikow (Woodlawn, San Antonio) and Norb Karpfinger (East St. Louis, Ill.) BOTTOM LEFT: Fr. Ade Windisch (left, Marianist Residence, San Antonio) with Bro. Ken Straubinger (Maryland Ave., St. Louis) BOTTOM RIGHT: Fr. Joe Uvietta (left, Curé of Ars) with Bro. Bob Wood (Marianist Residence, San Antonio), who is a 60-year jubilarian
BEACHING AT VERACRUZ, MEXICO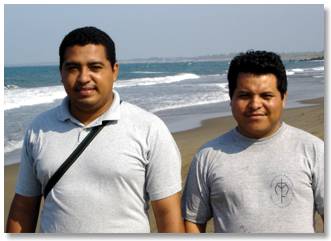 Bros. Nico Castilla López (left) and Fermín García García, both from the District of Mexico, enjoying the beach at Veracruz. Photo courtesy of Bro. Brian Halderman.
NEWSLETTER
CENTRAL
NEWS FROM INDIA. Read the June 14, 2005, issue of the newsletter from India.
NEWS OF THE PHILIPPINES. Read the June 2005 edition of Alive in the Philippines from Bro. Richard Joyal.
| | |
| --- | --- |
| | Philippines Celebration: Bro. Oscar Kerketta (left) demonstrated his talent of Fiji dancing after a Mass and meal to honor Fr. Richard Joyal and Fr. Pablo Rambaud (Madrid), who graduated from language study. |
Note: To view PDF files, you need Adobe Acrobat Reader, which is available free of charge at http://www.adobe.com/products/acrobat/readstep2.html. If you're opening a "PDF" file and the publication is too small, pull down the "percentage" menu and increase the percentage to 100 percent or higher for easy viewing.
PROVINCE NOTES

The Provincial office will be closed Monday, July 4, in honor of Independence Day.

The next issue of FamilyOnline is July 12.
A THOUGHT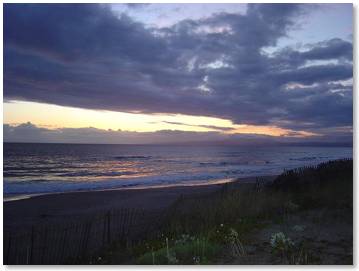 Photo courtesy of Fr. Roland Bunda, Santa Cruz, May 2005
The longer I live
the more beautiful life becomes.
Frank Lloyd Wright
MYSTERY MARIANIST UNVEILED . . .
It's Bro. Francis Singler, who lives at the Marianist Residence in San Antonio.
PROVINCE
BIRTHDAYS
June
July

Editor: Diane Guerra; assistant: Ann Mueller. This biweekly e-mail newsletter produced by the Society of Mary features news about the Society of Mary (SM), Daughters of Mary Immaculate (FMI) and lay Marianists. Bro. Stephen Glodek, SM, provincial; Fr. Jim Fitz, SM, assistant provincial. Read the 2005 publication schedule and deadlines. Read hints about submitting photos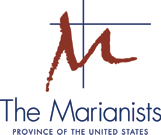 and copy. NEWS: We'll include news of travels, health updates, prayer requests, community celebrations, professional accomplishments, birthdays, and whatever personal or community news you'd like to share. Send news, digital photos and comments and suggestions to Diane Guerra at dguerra@sm-usa.org and use "FamilyOnline" as your subject line. TECHNICAL PROBLEMS: If you're not receiving this newsletter in the proper format, with proper spacing and photographs and art appearing, please let us know and we'll try to find a solution. If we can't, we'll put you on our "NOTIFY ONLY" list. CHANGE IN E-MAIL ADDRESS: Send to Ann Mueller at amueller@sm-usa.org. NOTE TO DIRECTORS: Please print this newsletter and post or distribute to brothers who do not have e-mail. BACK ISSUES/SEARCH: Visit www.marianist.com/fol. SUBSCRIBE/UNSUBSCRIBE: Visit http://www.marianist.com/subscribe.htm. Remember: you can search the archived issues of FamilyOnline at www.marianist.com/fol. Type in the word(s) you're looking for, open the issue, pull down the "Edit" bar and click on "Find on This Page," which will take you to the exact spot you need.