DENVER (CO)
Catholic News Agency
February 25, 2021
Chicago – Defenders of outspoken activist priest Fr. Michael Pfleger are wrong to claim an investigation has cleared him of decades-old sexual abuse allegations or to claim that the priest was singled out, the Archdiocese of Chicago has said.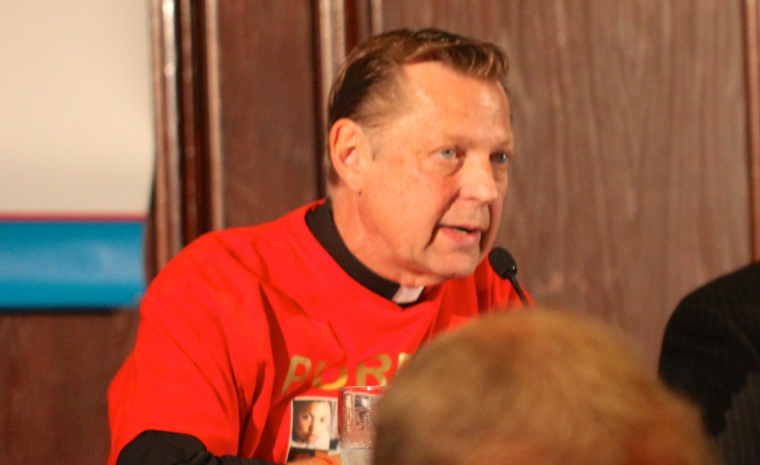 "It is mystifying why anyone would believe the leadership of the archdiocese, which has consistently supported Fr. Pfleger's good works, would concoct a ruse to remove him," the Chicago archdiocese said Feb. 24.
"Let's be clear. This case began when an adult male came forward to the archdiocese on his own with an allegation of child sexual abuse," the archdiocese continued. "His brother subsequently came forward to the archdiocese with an allegation of child sexual abuse. The archdiocese did not have any prior contact with these men, nor did it look for them or anyone else. These men have made serious allegations, which demand that we follow the same process as we have in other cases."
Earlier that day a group of about 100 people gathered outside the headquarters of the Chicago archdiocese to call for Pfleger's reinstatement, the Chicago Sun-Times reports.
Pfleger, who is white, has been a politically involved community leader based out of the predominantly African-American Saint Sabina Parish in Chicago. He has served at the church since 1983 and is presently described as its senior pastor.
Note: This is an Abuse Tracker excerpt. Click the title to view the full text of the original article. If the original article is no longer available, see our News Archive.