BENDIGO (VICTORIA, AUSTRALIA)
Bendigo Advertiser
February 25, 2021
By Tom O'Callaghan
A senior Bendigo Catholic leader is "deeply disappointed" in the person who removed ribbons from a "loud fence" at the city's cathedral.
The ribbons are both a protest and an acknowledgement of the church's role in institutional sexual and other abuse and have appeared regularly on fences of religious institutions.
The Very Reverend Brian Boyle said he found out someone had them down late on Wednesday afternoon.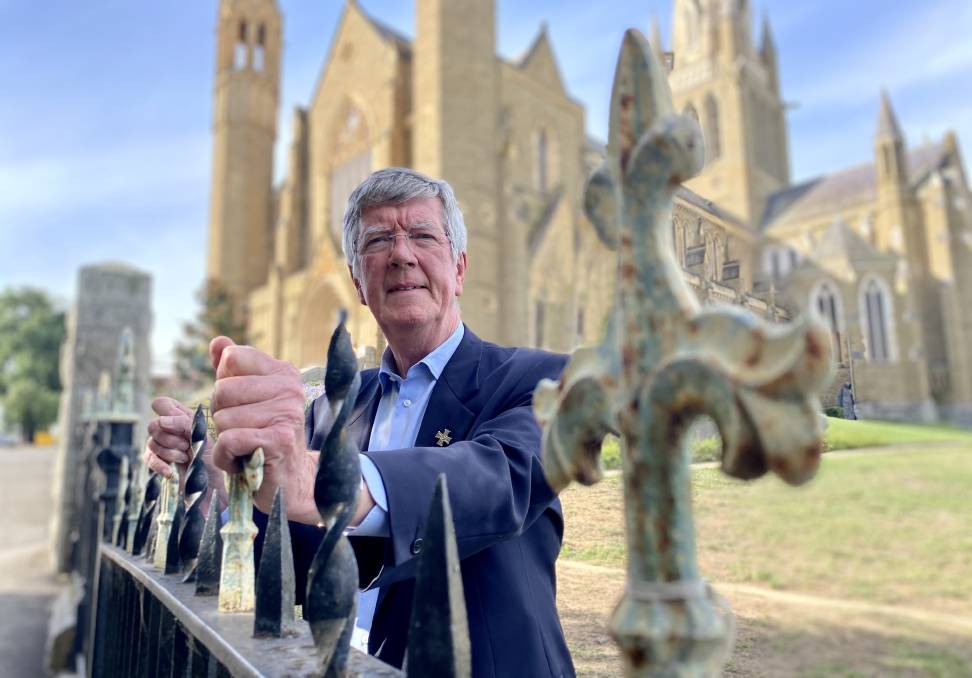 "The ribbons had been taken without my permission or authorisation as administrator of the Cathedral, or without the permission or authorisation of the Bishop of Sandhurst," he said.
"I would welcome individuals or groups to put ribbons back on the fence surrounding the Sacred Heart Cathedral in Bendigo to show support for those who have suffered from sexual abuse," he said.
Dr Boyle was planning to add more ribbons either later on Thursday or tomorrow.
He was also preparing to address the matter in a church bulletin that would likely circulate over the weekend.
"In the bulletin, I will be suggesting that the whole purpose of the ribbons are to draw attention to the silent suffering that so many people have been through over the last several decades as victims of sexual abuse – particularly as it affects the Catholic community in this country," Dr Boyle said.
Note: This is an Abuse Tracker excerpt. Click the title to view the full text of the original article. If the original article is no longer available, see our News Archive.