ORADELL (NJ)
The Record [Woodland Park NJ]

March 25, 2021
By Abbott Koloff
Four men have filed lawsuits over the past year alleging they were sexually abused decades ago at Bergen Catholic High School, with several more civil complaints expected in the coming months — the result of what legal experts say may have been a miscalculation when school officials didn't contribute to a settlement made eight years ago by the religious order that runs the school.
Participating in that settlement would have barred future claims against the school, according to experts, who said school officials may have believed they would be protected against such claims because of restrictions on sex abuse lawsuits that were in place at the time — but that have since been removed.
Mitchell Garabedian, the attorney who filed the recent lawsuits, including two last week, said he plans to file an additional seven complaints against the school under a New Jersey law that has suspended the civil statute of limitations in such cases for two years.
One member of the order, John Chaney, is accused by three former students of sexually abusing them in the 1960s and 1970s while a fourth plaintiff alleges that he was abused by two religious brothers, Charles Irwin and John L. O'Sullivan, in the 1960s.
The lawsuits all name Bergen Catholic, an all-boys school in Oradell, as a defendant.
The Edmund Rice Christian Brothers of North America, which oversees the school, was not named in the current suits because the order agreed to pay $16.5 million to more than 400 accusers nationwide during bankruptcy proceedings in 2013, a settlement that bars new claims from being made against them.
The order's website lists 49 brothers — including Chaney, who lives in New York, and Irwin, who is deceased — as having been accused of sexual abuse in at least two claims related to the settlement. The order operates 22 schools in the United States, Canada and Latin America, according to its website. Bergen Catholic is the only New Jersey school listed by the order.
"Bergen Catholic and other schools had an opportunity to be part of the bankruptcy settlement," said Jason Amala, a Seattle attorney who represented more than 70 abuse survivors who received a portion of the 2013 settlement. "They didn't think the claims were worth anything because of the statute of limitations."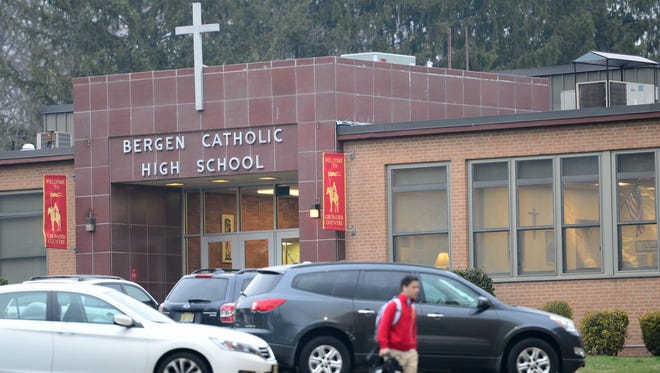 It had been difficult for victims to proceed with sex-abuse lawsuits in New York and New Jersey until 2019, when both states temporarily suspended the statute of limitations in such cases, allowing people to bring civil complaints no matter how much time had elapsed since the alleged abuse.
In New York, plaintiffs have until August 14 to file such complaints. The Christian Brothers now operate four schools in the state.
Amala said his firm has filed 19 lawsuits against Christian Brothers schools in New York under the new law, including five by people who received a portion of the order's 2013 settlement.
New Jersey's deadline to file such complaints is Dec. 1.
Garabedian said he represents 11 people who allege they were abused as students at Bergen Catholic, including the four plaintiffs who filed the most recent lawsuits. None of the clients, he said, were part of the 2013 settlement with the order.
Garabedian said Bergen Catholic's "opinion about the statute of limitations has left the door open for them to be sued," adding that the school could have filed court documents to be part of the bankruptcy settlement and protect itself from future lawsuits "if they knew the law was going to be changed."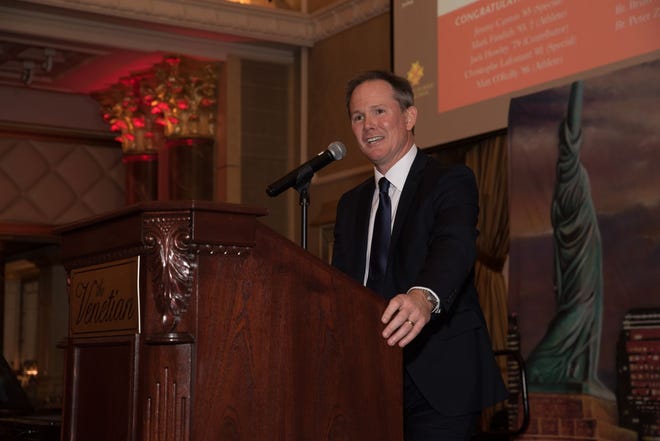 Bergen Catholic's president, Brian Mahoney, declined to comment when reached by phone and issued a brief statement on Wednesday.
"We are saddened that today we have to contend with allegations from 50 years ago, a difficult period in our history," he wrote in an email. "Unfortunately, we cannot comment on active litigation nor have we settled any litigation since 2015."
The Christian Brothers order referred questions to an attorney, Anthony Dougherty, who also represents Bergen Catholic. Dougherty declined to comment on the lawsuits or on prior settlements related to the religious order or the school.
The Christian Brothers religious order was founded by Edmund Rice, who also founded a school to teach poor children in Ireland in the 19th century. The order says on its website that it has "accepted the call to evangelize youth within the mission of the Catholic Church."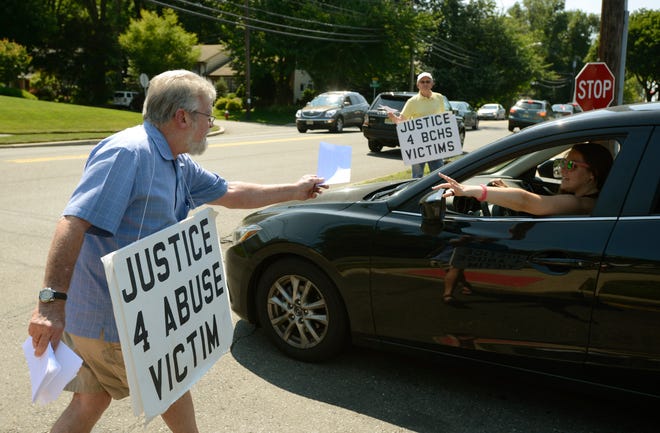 According to a story published in The Record in 2013, at least 13 people alleging they had been abused at Bergen Catholic were among the more than 400 people who filed claims against the Christian Brothers order in bankruptcy court.
In 2015, two years after the order agreed to the settlement, Bergen Catholic separately paid $1.9 million to settle sex abuse claims made by 21 people, including seven represented by Garabedian, in exchange for them not filing lawsuits. A story published in The Record at the time said at least several of the accusers had been part of the 2013 settlement, and that Chaney and Irwin were the subject of a number of the allegations.
Three of the recent lawsuits contain sex abuse allegations against Chaney. A suit filed last week accuses him of abusing a student multiple times during the 1975-76 school year. The religious brother also was accused of abuse in two lawsuits filed last summer. He allegedly summoned one of the plaintiffs to his office to discuss the student's poor grades in 1967 and threatened to fail him before sexually abusing him. Chaney allegedly abused another boy at the school during the 1976-77 school year.
In a separate lawsuit filed last week, two other religious brothers, Irwin and O'Sullivan, who had been the school's band moderator, were accused of abusing a boy during the 1962-63 school year.
The order lists 24 of the 49 accused brothers, including Irwin, as being deceased and 17 as being former members. O'Sullivan's name was not on the list and his status could not be determined. Eight of the men on the list, including Chaney, are listed simply as "Brother."
Chaney did not answer his phone at a Christian Brothers residence in New Rochelle, New York, where he has been living, and could not be reached for comment.
In addition to the recent complaints, Bergen Catholic has been embroiled since 2018 in a lawsuit brought by a former member of its wrestling team who alleged that his coach made unwanted sexual advances. A judge has thrown out sexual assault charges that had been a part of that suit, saying they had not been proven.
Abbott Koloff is an investigative reporter for NorthJersey.com. To get unlimited access to his watchdog work that safeguards our communities and democracy, please subscribe or activate your digital account today.
Email: koloff@northjersey.com
Twitter: @abbottkoloff
https://www.northjersey.com/story/news/2021/03/25/bergen-catholic-high-school-sex-abuse-lawsuits/6969797002/