HUDDERSFIELD (UNITED KINGDOM)
Yorkshire Post (England)

March 6, 2021
By Susie Beever
The Church can never afford to forget how it failed to protect children from sexual abuse, a leading bishop has vowed.
Priests and figures of all levels have been receiving training in how to spot abuse while initiatives have been set up to fund counselling for victims, according to the Bishop of Huddersfield the Rt Rev Jonathan Gibbs.
In an exclusive interview with The Yorkshire Post, Rev Gibbs – who is the country's leading priest for safeguarding – said the Church was working on "creating a safe space" for victims of historic and recent abuse, but that it "could never afford to be complacent" when it came to its past mistakes.
A damning report published by the Independent Inquiry into Child Sexual Abuse (IICSA) last Autumn revealed how the Anglican Church spent "decades" covering up allegations, preferring to "protect its own reputation" instead of young people.
The Inquiry also heard how serious allegations were made in 1999 about the late Robert Waddington, Dean of Manchester Cathedral, to the former Archbishop of York, Baron Hope, who said there was "no possibility" of Waddington acting this way.
Despite the allegations, Waddington continued to officiate in the Diocese of York.
As part of a culture shift to change its attitudes to abuse, the Rev Gibbs said the Church was "moving away from any sense of deference" and figures being "too high and mighty" to be challenged, and that all allegations were now looked at "without fear or favour".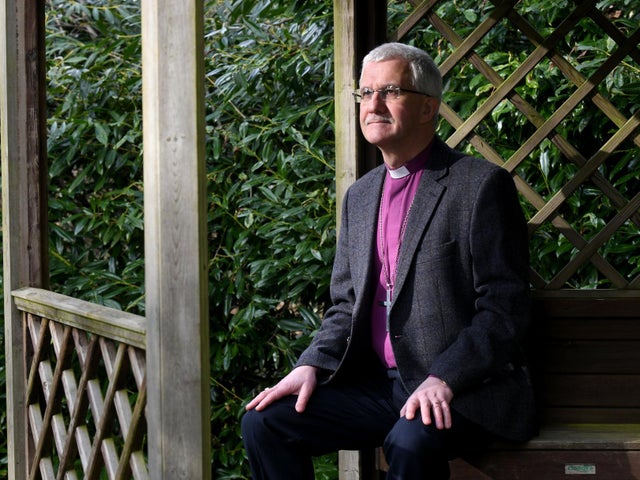 "The Church has been on a journey for quite some time now," said Rev Gibbs.
"We're on a journey in terms of making sure that every parish looks after the welfare of children, young people and vulnerable adults, and that safeguarding is looked after from the bottom to the top.
"We recognise that in the past, our response hasn't been good enough, hasn't been compassionate enough, hasn't been careful enough."
He added: "What we've got now in the Church of England is a commitment from the very top, from the Archbishops of Canterbury and York, right down to the parishes, to make sure that our churches are places that are addressing safeguarding seriously and that there is a zero-tolerance approach to abuse.
"Of course, we must never, ever be complacent and so, there's now compulsory training for clergy and all those who are working with children and young people."
The key changes made as a result of the IICSA report, the Rev Gibbs said, were revising the Church's training package to change culture and attitudes "from the heart outwards", as well as its response to victims and survivors.
An interim support scheme set up for people who have experienced abuse in the Church provides financial and pastoral support, not just for counselling and legal advice but for helping people in their day-to-day lives. The Rev Gibbs said one victim in the Diocese of Leeds had recently been bought a mobile scooter.
From the 1940s to 2018, 390 people who were either members of the clergy or in positions of trust associated with the Church had been convicted of sexual offences against children, the IICSA heard last year.
The Rev Gibbs expressed "shame and regret" at the time the findings were published last October, and said "lessons need to be learned".
Five months on, he said they were now in the process of setting up a redress scheme enabling them to "respond more fully to the needs of survivors".
"That's not just about compensation, it's about helping people rebuild their lives, maybe even helping them get back into the job market.
"Safeguarding is obviously a crucially important issue, but I do see it also with the #MeToo movement and, I would also mention, the Black Lives Matter movement. All of these things I would say come together, because this is about treating every single human being with dignity and ensuring they're met with compassion and love, especially when they're in a vulnerable position.
"It has been a painful time for our whole society in recent years as we've come to terms with issues where people have suffered, and the crucial thing is that we're on a journey of change."
https://www.yorkshirepost.co.uk/news/crime/church-of-england-on-journey-of-change-to-address-sexual-abuse-but-will-never-forget-its-failures-says-bishop-of-huddersfield-3155810