ARMAGH (UNITED KINGDOM)
Belfast Telegraph [Belfast, Northern Ireland]

March 21, 2021
By Maeve Sheehan
Former Archbishop of Armagh Cardinal Sean Brady has expressed his "sadness" and "pain" over his role in an internal Church inquiry into paedophile priest Brendan Smyth, which involved swearing a 14-year-old victim to secrecy.
Cardinal Brady said he was "too focused" on getting a statement from the boy and acknowledged it was a "horrendous" situation for the child.
In a new book about Catholicism in Ireland Cardinal Brady told author Derek Scally: "Hauled into a room with three fellows there, his father wasn't there, it was horrendous, really. That is only dawning on me now, really… his double victimisation."
In his first interview on the Smyth controversy since he apologised at the Historical Abuse Inquiry in Northern Ireland in 2015, he says it was "strange" it did not cross his mind at the time that he had a moral obligation to report Smyth to the gardaí.
Scally's book The Best Catholics In The World examines the hold of the Church in Ireland and its demise in recent years.
In 1975 Cardinal Brady was present at interviews with two boys who had been abused by Smyth. The boys were bound to an oath of secrecy and were not allowed to tell even their parents.
Further details were revealed by one of the two boys, Brendan Boland, in a documentary in 2012, and later in his book Sworn To Silence.
Transcripts of the Boland interviews revealed the inappropriate and intrusive line of questioning, such as whether he had done such things before.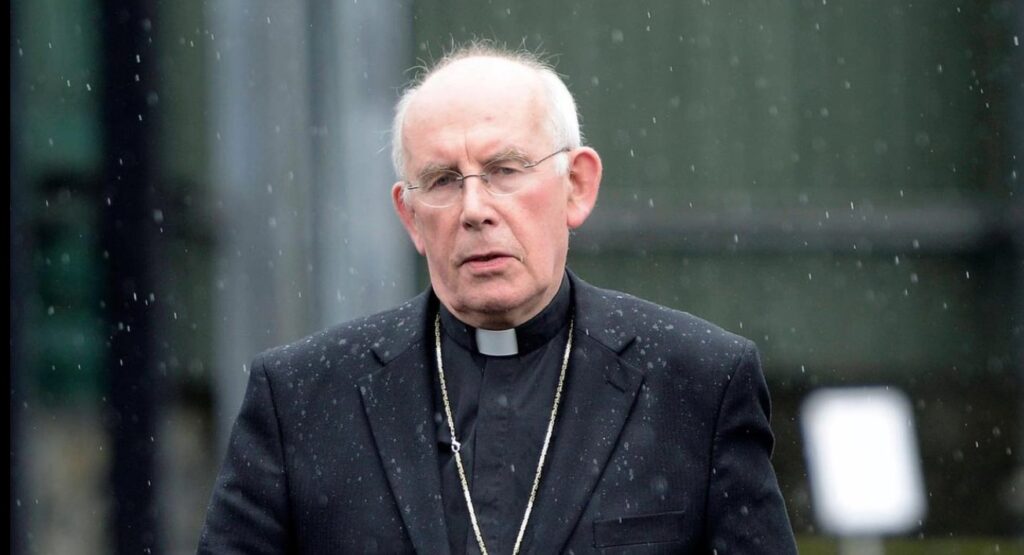 Cardinal Brady, who stood down as Primate of All Ireland in 2014, told Scally he remembered little about his meeting with Boland and reiterated that the secrecy was concerned with protecting the Church's reputation.
The interview failed on four fronts, the cardinal says now: "Taking a legal approach intimidating to Brendan; separating him from his father; putting to him questions 'not respectful of the boy's dignity'; and shrouding proceedings in secrecy."
When Scally asked if he had ever considered going to the gardaí with the information, Cardinal Brady replied it would have been "conflicting". Asked if he felt no additional moral obligation – beyond his legal duty – toward Boland in 1975, Cardinal Brady said: "It's strange that it didn't cross my mind that I had the moral obligation to report it to the guards, you know."
According to the author, the cardinal insisted "there was no legal obligation to do any more than he did then".
He "assumed" the issue would be followed up, but according to the author "he didn't know that nothing happened. It's possible he decided it was not his place to know".
Cardinal Brady also suggested he did not sufficiently acknowledge Boland's suffering.
"It didn't sink in how heinous it was, how premeditated. It wasn't treated in any of the textbooks except 'the worst sin of all'… [there were] no details of what effect it was having on children," he said.
"There's a sadness, I suppose, a great sadness, a pain about the situation about Brendan Boland, that we weren't more enlightened at the time, that it didn't occur to me to go to the police or suggest someone else go to the police."
https://www.belfasttelegraph.co.uk/news/northern-ireland/former-archbishop-of-armagh-cardinal-sean-bradys-pain-over-role-in-pervert-priest-inquiry-40222771.html