WARSAW (POLAND)
Catholic News Agency - EWTN [Denver CO]

March 11, 2021
Poland's Catholic bishops strengthened their child protection system on Thursday with an agreement with the country's male religious orders.
During the bishops' plenary meeting in Warsaw on March 11, Archbishop Stanisław Gądecki and Fr. Janusz Sok, C.Ss.R., signed a declaration committing men's religious orders to cooperation with the St. Joseph Foundation, which the bishops established in 2019 to support abuse survivors.
Gądecki is the president of the Polish bishops' conference and Sok is chairman of the Conference of Major Superiors of Men's Orders in Poland
During the plenary assembly, the bishops were updated on the Church's safeguarding efforts by Archbishop Wojciech Polak, their delegate for the protection of children and youth.
A March 11 statement on the bishops' conference website said: "The development and strengthening of this system are to be served by the declaration adopted by the plenary assembly on cooperation between the Polish bishops' conference and the Conference of Major Superiors of Men's Orders in Poland as part of the activities of the St. Joseph Foundation."
"It will enable the Church to act in solidarity for the benefit of the wronged and the protection of minors."
In 2019, the Polish bishops' conference issued a report which concluded that 382 clergy sexually abused a total of 624 victims between 1990 and 2018.
At Thursday's meeting, bishops were presented with a new report, titled "Protection of minors and assistance to victims of sexual abuse in the Church in Poland," reviewing the Church's actions in 2020.
In its first year of operation, the St. Joseph Foundation allocated around $187,000 to projects, including financing individual therapies for 13 people from nine dioceses. It also supported the activities of the Child Protection Center, which worked on a preventive program for people with disabilities, a prevention system in Catholic schools, and an e-learning program for youth leaders.
The Foundation and the Office of the Delegate of the Polish Bishops' Conference oversaw the creation of two websites: zgloskrzywde.pl, for abuse survivors and people with knowledge of harm or neglect in the Church, and wspolnotazezranionymi.pl, supporting pastoral activities.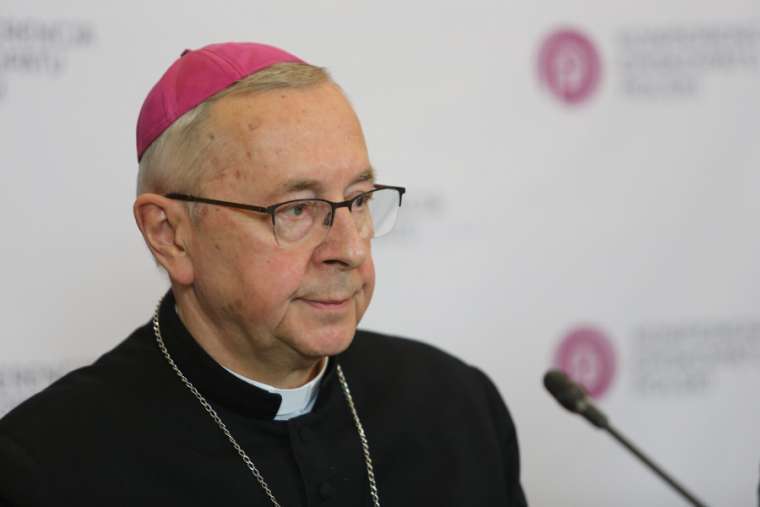 At the day-long meeting, the bishops also discussed catechesis in schools, family life, the role of lay people, and a document on the formation of priests in Poland.
The bishops adopted the amendments introduced in the general decree "The Way of Formation of Priests in Poland" (Ratio institutionis sacerdotalis pro Polonia), which sets out new rules for priestly formation in Poland. The decree will come into force subject to Vatican approval.
They also reflected on the Year "Amoris Laetitia Family," which begins on March 19 and marks the fifth anniversary of the publication of Pope Francis' 2016 exhortation on the family.
At the beginning of their meeting, the bishops wrote to Pope Francis in honor of the eighth anniversary of his election on March 13, thanking him "for the many and precious fruits of his pontificate, restoring hope to the Church and to the world."
https://www.catholicnewsagency.com/news/polands-catholic-bishops-work-with-mens-religious-orders-to-strengthen-child-protection-system