(AUSTRALIA)
Brisbane Times [Brisbane, Australia]

March 19, 2021
By Toby Crockford
A former Catholic priest previously jailed for molesting young girls during his time as a clergyman in rural Queensland has been found not guilty of further child sexual assault allegations.
Neville Joseph Creen, 80, was acquitted of four charges in the Brisbane Supreme Court on Friday after being accused of inappropriately touching a boy, who was aged 13 and 14 at the time of the allegations.
In his judgment after a multi-day trial, Judge Ian Dearden described the complainant's evidence as "inconsistent" and described him as "completely and utterly unreliable".
Creen was previously convicted of molesting young girls while serving as a priest in Mount Isa, in north-west Queensland, from 1973 to 1981.
In September 2003, he was sentenced to three years' jail after pleading guilty to 34 counts of indecent dealing with 20 girls aged between four and 13.
In November 2004, Creen pleaded guilty to a further six charges of indecent dealing of two girls under 12, also during his time as a priest in Mt Isa in the 1970s.
Creen slipped his hand under the girls' clothing to touch them in the genital region, even when their parents were in the room, and on two occasions had penetrated them digitally.
Creen also had kissed the girls on their lips and sometimes put his tongue in their mouth.
In the latest case, the complainant alleged Creen rubbed his groin and genitals in the chapel at St Kieran's Christian Brothers School in Mount Isa on four occasions.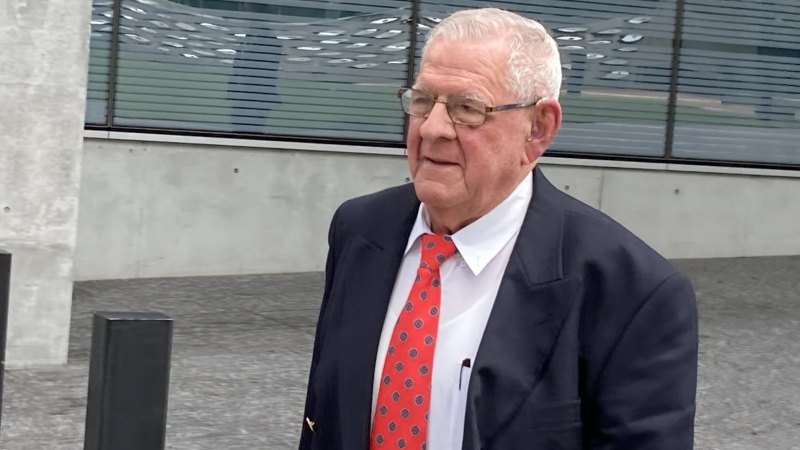 The alleged offences occurred between January 29, 1974 and April 1, 1975. The complainant was in year 8 and 9 at St Kieran's at the time.
The separate alleged offences occurred early in 1974 shortly after the student started at the school, in the lead-up to Easter 1974, in the lead-up to Christmas 1974 and in the lead-up to Easter 1975.
However, the prosecution's case was unravelled by inconsistencies and conflicting statements in the complainant's evidence.
These included where on the complainant's body Creen allegedly rubbed, where in the chapel these alleged offences took place and how the complainant came to be in the chapel each time.
"The complainant claims that on every occasion, he was sent to the chapel from class by a [Catholic] brother he was unable to name," Judge Dearden said.
"This conflicts with the complainant's own various versions of meeting Father Creen somewhere else in the school and being asked to go to the chapel.
"These meetings, according to the complainant, occurred on the handball court and when Fr Creen came to his classroom."
Creen was found not guilty of two counts of indecent treatment of a boy under 14 and two counts of sexual assault.
"The compliant is completely and utterly unreliable and inconsistent … as to when and where he was touched on his thigh, groin and penis; on what occasions; and in what year he had an erection or erections as a result of such touching," Judge Dearden said.
https://www.brisbanetimes.com.au/national/queensland/queensland-paedophile-priest-acquitted-of-historical-child-sex-offences-20210319-p57ca5.html