AUCKLAND (NEW ZEALAND)
Radio New Zealand [Wellington, New Zealand]

March 30, 2021
By Andrew McRae
Survivors of abuse and the network groups that support them all agree on one thing: The urgent need for an independent statutory body to oversee the redress process for victim
They want the Royal Commission into Abuse in Care to make a recommendation to the government as soon as possible and not wait for its redress recommendations due by the end of the year.
The commission in late 2020 held the first of two public hearings on redress after abuse in faith-based institutions, New Zealand's churches and entities they control.
The first heard from survivors and the most recent, which ended on Monday, was the turn of the Salvation Army and the Anglican and Catholic Churches to respond.
What the survivor networks says
The Network of Survivors of Abuse in Faith-Based Institutions said current processes were fatally flawed.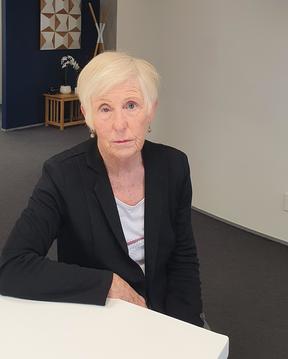 Liz Tonks. Photo: Supplied
It wanted the commission to make the recommendation for an all-inclusive independent body now, so survivors of abuse were not at risk of being left out of solutions already being progressed for survivors of abuse in state institutions.
It also wanted mandatory reporting of abuse to a new body.
Spokesperson Liz Tonks said there was sufficient evidence already to show that the government leaving institutions to deal with abuse of children in their care had failed.
"Current systems that exist are failing to provide redress and the current processes for complaints and seeking redress are traumatic and not survivor-informed," Tonks said.
"The cost of waiting is huge, in both terms of survivor lives not lived as healthy adults and the contribution they could make."
Survivors Network of those Abused by Priests supports the network, and New Zealand chapter founder Christopher Longhurst said an independent body must have a survivor lead redress process.
"Supported by people of true integrity, skilled in the profession to assist us as needed," Longhurst said.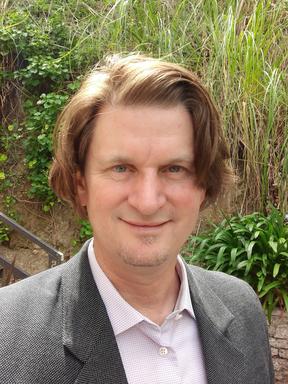 Dr Christopher Longhurst. Photo: Supplied
He recalled the words of Judith Herman, an expert in the field of abuse and redress.
"No intervention that takes power away from a survivor can possibly foster her or his recovery, no matter how much it appears to be in her or his best interest."
Survivor Jacinda Thompson suggested a similar system to that which was in place for health professionals, where the Medical Council runs alongside the Health and Disability Commissioner.
That would leave the churches able to discipline staff but also leave survivors somewhere to go independent of a church.
"It would run alongside it and they could still do their own disciplinary processes but when it comes to actual redress have that side of things independent," Thompson said.
"It would have to have government support."
Another survivor, Frances Tagaloa, said a new independent body could guide and direct churches in what they should be doing to protect children and vulnerable people.
"We are still yet to see the churches openly embrace that idea," Tagaloa said.
"Churches admit to not being survivor focused, transparent, and have confirmed that their processes have failed."
What the Churches said
The three churches gave the idea of an independent redress body guarded and qualified support.
The lawyer representing the Salvation Army at the inquiry, Jenny Stevens, told the commission the group would fully support a recommendation for the establishment of an independent body.
"There is an ongoing tension between the need for redress to be robust and independent and the desire of many survivors to engage with and receive their redress directly from the army," Stevens said.
There were potential pitfalls if survivors were channelled into a formal system that could lack the immediacy, personal contact and connections that for some had been an important part of the healing process, she said.
The Anglican Church told the commission it supported an independent body.
One of its lawyers at the inquiry, Jeremy Johnson, said it should effectively cover all institutions – faith-based, state, those who provided care to the vulnerable.
"The Anglican Church is a good example of why a body like that is needed. You have a number of independent bodies, within New Zealand you have a number of independent churches and it's not entirely fair to survivors that you would get different outcomes and different processes depending on who you approach," Johnson said.
"Any independent body should be based on the principles that have been identified, certainly to the Anglican Church of inclusion, the treaty, accessibility, impartiality, transparency, consistency, timely access to redress, human rights and natural justice."
The proviso would be that there must be a connection and involvement with the faith-based body, he said.
"The position of the Church is that it needs to front up and at the same time it has to be led by the survivor and what the preferences of the survivor are and if the survivor wishes contact, connection and apology then that has to be provided for, absolutely."
A critical issue was that there was nothing more disempowering than a bureaucracy, Johnson said.
The Catholic Church said it recognised and acknowledged the value of independence but it was yet to fully discuss the matter.
Its lawyer, Sally McKechnie, said independence risked outsourcing.
"A real risk for both the Catholic community, the wider community and survivors, the Church will be seen to have passed the buck and that's absolutely not what the Catholic Church wants to do both because of its commitment to the survivors and also because it knows it needs to take responsibility for these actions to drive a change it needs in its community," McKechnie said.
"It's acknowledged that many survivors have no desire for spiritual healing and do not wish to come back to the church but it is a feature for many survivors that they do."
https://www.rnz.co.nz/news/national/439501/abuse-in-care-royal-commission-churches-largely-back-calls-for-redress-organisation