CAYENNE (FRENCH GUIANA)
The Tablet [Market Harborough, England]

April 13, 2021
By Tom Heneghan
Bishop Michel Dubost, after running Lyon archdiocese between the resignation of Cardinal Philippe Barbarin and the appointment of new Archbishop Olivier de Germay, will take on another clerical sexual abuse controversy as the new apostolic administrator of Cayenne diocese in French Guiana. 
Dubost, 78, will temporarily lead the diocese while a canonical inquiry investigates a dispute between retired Bishop Emmanuel Lafont and an illegal  Haitian immigrant who accuses him of sexual abuse. The bishop flatly denied the charge and accused the immigrant of robbery.  

Lafont, who had headed Cayenne diocese since 2004, handed in his resignation last October on his 75th birthday and Pope Francis took the rare step of promptly accepting it. The Cayenne public prosecutor had opened its civil inquiry into the dispute the previous week. 

The Haitian accuses Lafont, a Paris-born and Rome-educated social activist who was previously posted as a priest and then seminary vice-rector in South Africa, of housing him at the bishop's residence and promising to resolve his immigration status in exchange for sexual favours. 

A vocal defender of the rights of local Amerindian minorities, Lafont took in several poor families and individuals at the residence over the years. Supporters saw this as charity but critics, including several local priests, said it looked suspicious and scandalous. 

Bishop Dubost, who knows the French overseas department from his time as France's military bishop from 1989 to 2000, won praise for the way he led the Lyon archdiocese rocked by the sexual abuse scandal of ex-priest Bernard Preynat.

A senior cleric there said Dubost "has done tremendous good for the diocese of Lyon. He was able to listen to everyone and take courageous decisions".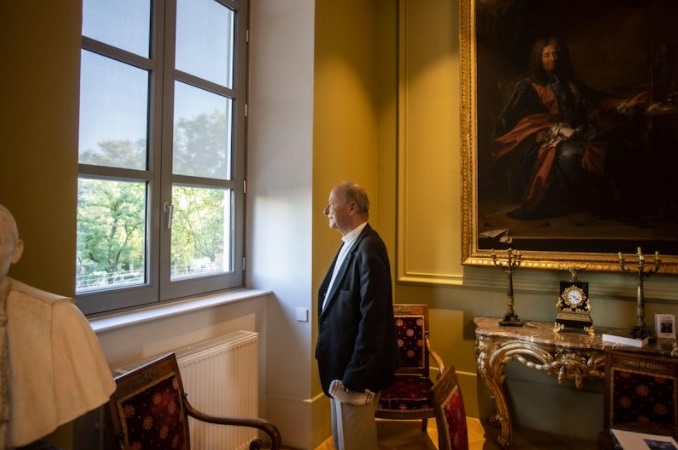 Archbishop David Macaire of Fort de France in Martinique, seat of the ecclesiastical province of Antilles and Guiana, said he had heard rumours and denials about Lafont for years and undertook a fact-finding mission to Cayenne recently. On April 2, the Vatican ordered a canonical inquiry.

The archbishop told the Paris daily La Croix that the canonical inquiry "is a Church procedure that neither hinders nor replaces civil justice".

For his part, Lafont has moved to a remote village in the Amazonian forest near Guiana's border with northern Brazil.
https://www.thetablet.co.uk/news/14045/bishop-to-the-rescue-as-cayenne-torn-over-sex-abuse