CROOKSTON (MN)
Catholic Herald [London, England]

April 14, 2021
By Christopher Altieri
After resigning under a cloud of suspicion, the former Bishop of Crookston, Mn., Michael J. Hoeppner, will preside over his own "farewell" Mass at the cathedral on Thursday.
Pillar Catholic reported late Tuesday that the liturgy is billed as a "Mass of Thanksgiving" in a memo that went to Crookston priests, and that the Apostolic Administrator appointed for Crookston, 78-year-old Bishop Richard Pates (emeritus of Des Moines, Iowa) will concelebrate.
The statement from the Press Office of the Holy See announcing Bishop Hoeppner's resignation gave no reason, but a statement posted to the website of the Crookston diocese on Tuesday said that Pope Francis "asked for, and has now accepted" Bishop Hoeppner's resignation "after an extensive investigation."
That investigation – three, in the event, or one investigation in three stages – fell to the Archbishop of St. Paul-Minneapolis, Bernard Hebda, as the metropolitan archbishop in charge of the ecclesiastical province to which Crookston diocese belongs.
The preliminary inquiry concerned itself with substantiating an allegation that Bishop Hoeppner "had intentionally interfered with or avoided a canonical or civil investigation of an allegation of sexual abuse of a minor as described in Article 1 (§1) (b) of the motu proprio Vos estis lux mundi."
The preliminary inquiry went to the Congregation for Bishops in Rome, which ordered a full investigation, completed in two stages.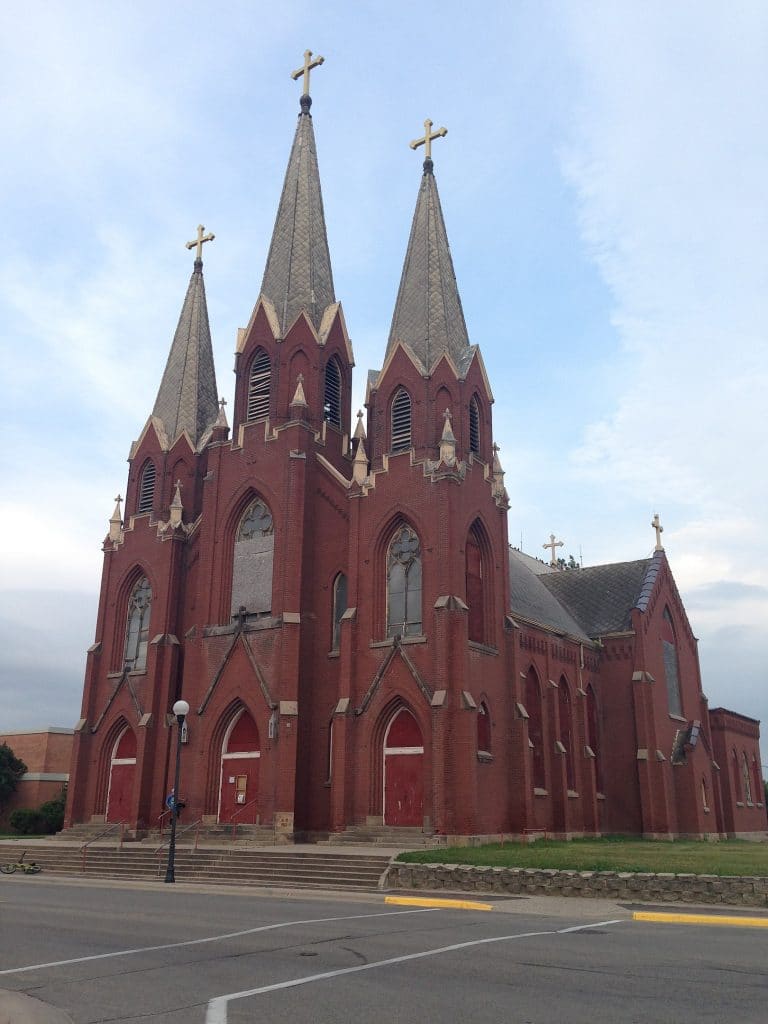 A clarification from the Archdiocese of St. Paul-Minneapolis also issued on Tuesday explained that the whole process took over 2,000 hours to complete. The investigator to whom Archbishop Hebda delegated the task, Timothy O'Malley, "issued three reports and provided relevant documentation totaling 1,533 pages," which "detailed the evidence gathered, and set forth findings of fact and recommendations."
"Hundreds of documents were reviewed, analyzed and compared," the St. Paul-Minneapolis clarification said, "including depositions, memoranda, statements, canonical investigative reports, law enforcement reports, letters, emails, policies and publications."
"Thirty-eight witnesses were interviewed or answered questions in writing," the clarification continued. "Bishop Hoeppner was interviewed on more than one occasion," it said, but did not give a precise number of times he submitted to questions. The clarification did not provide any specifics regarding the questions or areas of inquiry, but said Hoeppner "also provided written responses to questions."
None of the statements issued Tuesday say whether Bishop Hoeppner ever faced formal charges or whether he was ever the subject of an actual trial or other formal canonical proceedings.
Bishop Hoeppner allegedly pressured Ron Vasek, a man then in training for the diaconate, to keep quiet about abuse he suffered at the hands of Fr. Roger Grundhaus. Vasek says Hoeppner demanded Vasek recant his allegation, which Vasek did in a 2015 letter.
Bishop Hoeppner has denied that allegation.
Bishop Hoeppner has also stated in sworn testimony that his intention in declaring Grundhaus fit for ministry despite his knowledge of the allegation was to protect the confidentiality of the victim. Vasek has claimed that Hoeppner made his own ordination to the diaconate contingent upon his signing the letter, and implied that Vasek's son – one of Hoeppner's priests – could face difficulties if the elder Vasek refused to sign.
Questions to the Press Office of the Holy See regarding Bishop Hoeppner's current status have not received answer.
Questions regarding the same, as well as whether there are any restrictions on Bishop Hoeppner's ministry, whether there was a canonical trial, whether there were any formal canonical proceedings against him – e.g. an abbreviated administrative process like that used in Ted McCarrick's case – and whether there were any penalties imposed, went from the Catholic Herald to the Diocese of Crookston on Tuesday morning CDT.
They have received no reply.
https://catholicherald.co.uk/bishop-who-resigned-after-investigation-to-preside-at-own-farewell-mass/