CHICAGO (IL)
Chicago Tribune

April 26, 2021
By Karen Ann Cullotta
When Cardinal Joseph Bernardin was falsely accused of sexual abuse in 1993, Chicago attorney James A. Serritella, led the successful defense of the popular archbishop
More than a decade earlier, Serritella was on the legal team that garnered a victory for the Roman Catholic Church in a U.S. Supreme Court case,involving whether teachers in schools run by a church who teach both religious and secular subjects are within the jurisdiction granted by the National Labor Relations Act.
Serritella, who was in his 50th year as principal outside counsel for the Archdiocese of Chicago and was known as the draftsman of modern-day nationwide policies to combat child sex abuse, died of complications from heart disease on April 23. He was 78.
"Jim worked with four cardinals over the years, helping navigate the archdiocese through many changes and challenges," Cardinal Blase J. Cupich, archbishop of Chicago, said in a Monday statement.
"Working with Cardinal Joseph Bernardin, he was an architect of our pioneering 1992 policies for dealing with clergy sexual abuse of children. These became the basis of the policies adopted by the United States Conference of Catholic Bishops 10 years later," Cupich said.
"Jim's keen focus on compassionate care of survivors and their families was a cornerstone of the archdiocese's response to this crisis. His hand can be seen in the structure of our Office for the Protection of Children and Youth and its healing and preventive activities," Cupich added.
In the early 1990s, Serritella worked on Bernardin's legal defense after a man accused the cardinal of sexually abusing him as a teenager in Cincinnati in the 1970s. The man later recanted the charges.
A partner in the law firm Burke, Warren, MacKay & Serritella, and an internationally recognized authority on religion and not-for-profit law, Serritella created policies aimed at preventing child sexual abuse, forming the basis of the Charter for the Protection of Children and Young People, adopted by the United States Conference of Catholic Bishops in 2002, officials at the Archdiocese of Chicago said in a statement.
"He and we believed the civil law needs of religious organizations required a broad base of legal expertise," Richard Burke, founding partner of the Chicago law firm, said in a statement.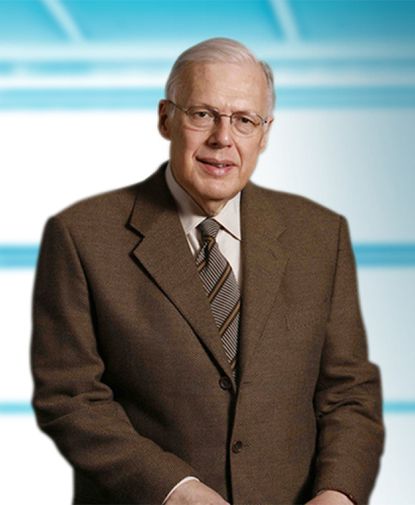 For decades, Serritella represented a slate of not-for-profit religious and secular organizations, including churches, dioceses, synods, hospitals, colleges, elementary and secondary schools, seminaries, social service agencies and cemeteries, archdiocese officials said.
In addition to representing the Catholic church, Serritella, who received his law degree from the University of Chicago Law School in 1971, served as counsel for numerous other religious organizations, including Lutheran, Evangelical and Protestant churches, as well as Jewish and Hindu groups.
Serritella also served on numerous boards, including the Illinois State Bar Association, St. Xavier College, St. Mary of the Lake Seminary, the North American College in Rome, Loretto Hospital, the Illinois State Historical Society, the Illinois Child Care Association, WTTW-TV/PBS, the Music of the Baroque and the Lyric Opera Guild.Advertisement
Born in Chicago in 1942, Serritella was raised in a working-class family — his mother worked in the cafeteria at what is now St. Ignatius College Prep — and at 13, headed off to the seminary, where he would remain for the next decade.
But Serritella ultimately decided against the priesthood, and would go on to marry the "love of his life," Ruby Amoroso Serritella, his wife of 28 years, who died in 2009, said the couple's son, Dr. Anthony Serritella,
Anthony Serritella on Monday recalled playing with toys on the floor of the late U.S. Supreme Court Justice Antonin Scalia's Washington office on visits with his father, who was close friends with the jurist.
"When I was an adolescent, I remember telling my father, 'I'm seeing all of these other people take shortcuts. Why should I do the right thing?'" he said.
"He told me, 'You shouldn't do the right thing because you're forced to, but because you know it's the right thing, and you want to,'" he said.
In addition to his son, Serritella is survived by his sister, Camille Vena.
The family invites all who wish to celebrate and remember Serritella's life to a public wake at Holy Name Cathedral, 735 N. State St. in Chicago, on Thursday, May 6, beginning at 4 p.m. (advanced registration required due to COVID-19 protocols), followed by a remembrance service that evening.
The funeral will also be held at Holy Name Cathedral on Friday, May 7, and celebrated by Cupich.
https://www.chicagotribune.com/news/breaking/ct-james-serritella-chicago-archdiocese-attorney-obit-20210427-qz7sokbdmbbfzhehsa6qsdar4q-story.html