CHICAGO (IL)
Chicago Sun-Times

April 21, 2021
By Sam Kelly
The woman recently made the allegations in a TikTok video, saying the Rev. Larry Sullivan — then an 18-year-old seminary student —attacked her in an alley outside where she worked. She said she was 17.
The pastor at Christ the King parish in Beverly is stepping aside while the Roman Catholic Archdiocese of Chicago investigates allegations that he assaulted a restaurant worker about 37 years ago, on the night before he was to leave for the seminary.
The woman recently made the allegations in a TikTok video, saying the Rev. Larry Sullivan and another person followed her into an alley while she took out the garbage near closing time. She said she was 17.
"They attacked me and their intent was to sexually assault me. I fought them off, the police were called, my parents came [and] we found out that one of them was leaving for seminary the next day to become a Catholic priest," the woman says in the video.
"It's been decades and I've never once forgotten about you, Rev. Larry Sullivan," she continues. "Remember how you said, 'Come on, baby, let's have some fun?' Well come on, baby, let's have some fun."
After the video was posted, Sullivan sent an email to his parishioners admitting he made "unwelcome verbal comments" to a female employee at a fast-food restaurant in 1984, when he was 18. But he denied any physical assault took place.
"There was no physical interaction between me and the young woman," said Sullivan, who has been at the parish for six years. "I was then, and am now, ashamed and deeply sorry that my words caused pain and hardship to her. I pray that my accuser accepts my sincere apology and that it provides her with healing."
In his email, Sullivan said he had reported the video to the archdiocese. After it was sent out, a note was added on the parish's website that "a formal complaint has been made to the Archdiocese of Chicago."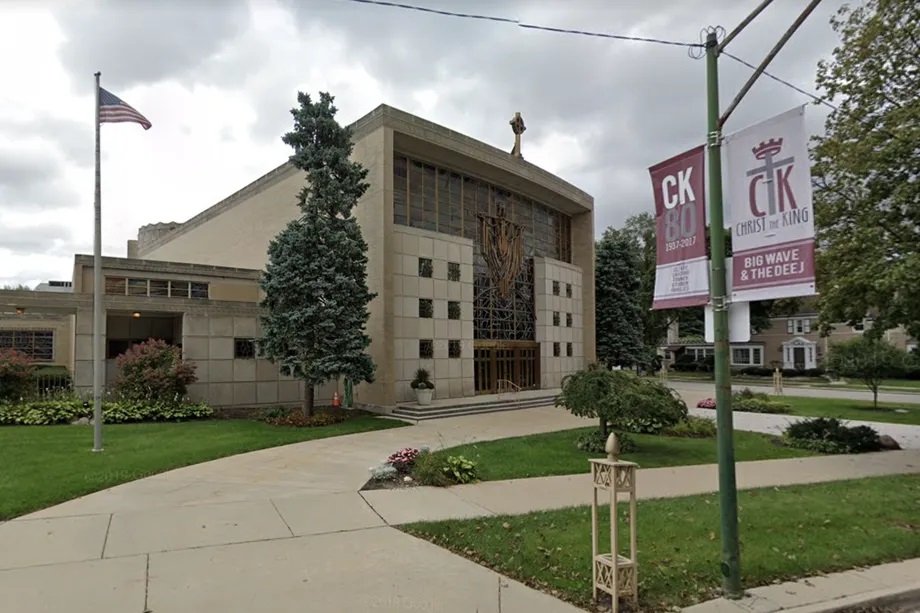 After being contacted by the Sun-Times, the archdiocese released a written statement from Cardinal Blase Cupich saying Sullivan has been asked to step aside from his parish post while the allegations are investigated.
"The Archdiocese of Chicago's Office for Child Abuse Investigations and Review learned this week of a report alleging that Father Sullivan sexually assaulted a minor 36 years ago when he was 18 years old," Cupich wrote. "In keeping with our child protection policies, I have asked Father Sullivan to step aside from ministry while this allegation is investigated."
The cardinal said Sullivan was cooperating with the investigation.
The Rev. James Mezydlo, pastor at St. Walter Parish in Morgan Park, will serve as Christ the King's temporary administrator.
Sullivan did not respond to a request for comment.
In February, the Chicago Sun-Times reported that the archdiocese has yet to make public the full list of priests who have been accused of sexual misconduct, despite Cupich demanding a full accounting of any clergy members who have faced child sex abuse claims from orders in his territory, which covers Cook and Lake counties.
The Rev. Michael Pfleger, pastor at St. Sabina Church on the South Side, stepped down from his longtime post in January after two brothers accused him of sexually abusing them over 40 years ago, when they were children. The Illinois Department of Children and Family Services has since said those claims were "unfounded," but the archdiocese investigation continues.
A third man has also stepped forward and accused Pfleger of abusing him when he was 18 years old.
https://abc7chicago.com/christ-the-king-chicago-catholic-church-archdiocese-larry-sullivan/10535699/