(CANADA)
The Catholic Register - Archdiocese of Toronto, Ontario, Canada

April 17, 2021
By Wendy-Ann Clarke
Jane Doe never attended Mount Cashel Orphanage, but she knows the second-hand impact all too well.
Nightmares from the dark years her husband John spent there in the 1950s continue to rouse him in the night and for over 20 years she's been there to comfort him back to sleep. After all that time, John, whose identity is protected for legal purposes, hasn't fully been able to open up to her about what happened to him at the infamous boys' orphanage that has become synonymous with sexual and physical abuse.
The couple met in Utah and now live in Idaho, over 6,600 kilometres away from the now demolished orphanage in St. John's, Newfoundland. As a young man, John moved to the United States hoping to leave that dark past behind him. At 79, he keeps the memories from his four years there as an adolescent from 1954-58 tucked deep down inside most days.
Jane, the love of his life, didn't know the extent of what happened at Mount Cashel until she accompanied him to the criminal trials in 1999 and 2000. The trauma was too much for John to share with her and he asked that she not be in the courtroom. She learned most of what she knows from others and through the media.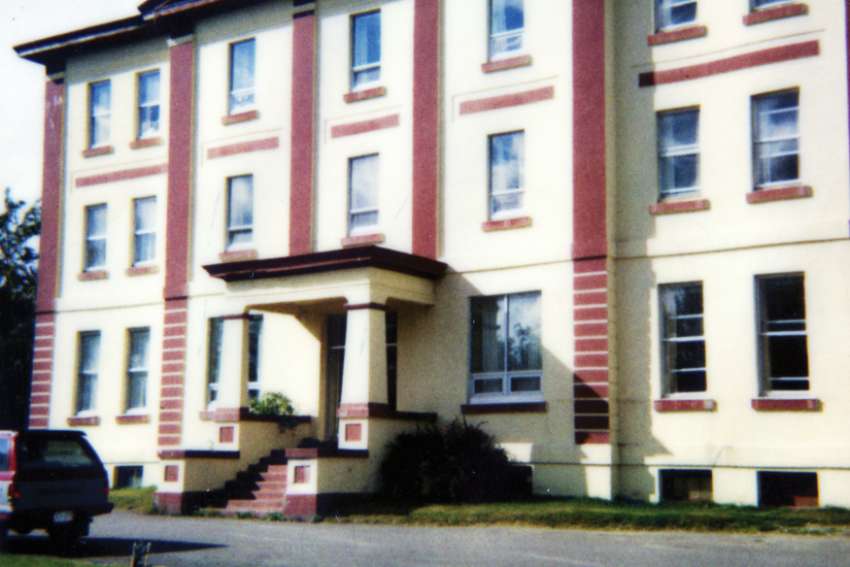 "I didn't sit in the trial, he didn't want me to," said Jane. "It's been hard to get a lot of the information from him, but over the years I've found out how horrible it was. It's just beyond belief."
John endured four years of physical, sexual and verbal abuse at the hands of members of the Christian Brothers of Ireland who ran the orphanage. For John, what happened behind those walls and inside him as a person has been just too painful to articulate to Jane.
"She knows the stuff on the outside of it, but I know the stuff on the inside," he said.
In January, the Supreme Court of Canada rejected the appeal by the Archdiocese of St. John's to overturn a lower court decision that left the archdiocese liable for the abuse, marking the end of a painstaking 21-year legal process. The archdiocese had claimed it was never responsible for the orphanage's operations and the Christian Brothers were an independent lay order. Last month the archdiocese announced a restructuring plan in order to sell properties to pay four victims about $2 million.
The Catholic Register reached out to the Archdiocese of St. John's, which declined an interview for this story. In a letter to parishioners announcing the restructuring, St. John's Archbishop Peter Hundt wrote: "As a Catholic community, we are called to provide an environment of compassion to victims who have experienced abuse and to do all we can to bring healing to the victims, their loved ones and the entire community of faith."
In the 1990s, social worker Susan Pye was hired to do individual and group counselling with the men of Mount Cashel. The services were funded by some Christian Brothers who were not involved in the abuse scandals and wanted to do something for the men whom they saw were damaged by what happened. The counselling continued for three or four years until funding ran out.
Unfortunately, by the time the services were available, John, like many survivors, had left Newfoundland and many had not come forward. John says he was never directly offered counselling nor sought it on his own.
Through her decades of experience, Pye has seen how abuse often damages the ability of the individual to trust and their sense of safety in sharing their private self. This can make opening up to others, even to loved ones, very difficult.
"So many children believe they're damaged, that they're not OK, that they're dirty and they're not lovable," said Pye. "They learn some of those beliefs growing up and so if you don't feel safe inside, if you feel damaged inside, then it's going to be hard to be open with a loved one. The harm that's done can be very challenging to undo and to make different for people."
Pye has counselled many Mount Cashel survivors and says many thought that they were responsible for what happened to them.
"They blamed themselves, for various reasons," she went on to say. "Some were threatened to not tell, and some were ashamed about what was done to them. Some feared how others would react if they did tell. Some did tell and were blamed or not believed."
John was one of them. For him, the anger and pain over the denial of responsibility from the archdiocese and the denial of guilt from the offenders — the most notorious being Christian Brother Ronald Justin Lasik — still stings deep.
"The Newfoundland government basically swept it under the rug," he said of the initial response to the allegations. "I talked to the Church, the archdiocese and they're all hooked in together. You were against a whole lot of people in authority that did not believe a word that you were saying, or they said they didn't. They had enough evidence to think otherwise."
In the summers he would go see his grandparents and remembers crying to his grandmother.
"When you get to the point that nobody believes you, you know, like my grandparents, my grandma, and I said, I can't go back there. … I'd cry not to go back there and I'd tell her about it. And she said, 'Oh, well, a man of the cloth, wouldn't do such a thing.' "
He once ran away from Mount Cashel but was sent back. He was knocked unconscious at one point. Through all of that pain he built an inner resolve for justice.
"Totally unconscious, woke up by myself on the floor, nobody around, nobody to check, to see if I was even alive. And I just started building that inner strength. I just started building it, building it and building it because I knew one day it would come in handy against (them). I knew deep down that they were not going to get away with this."
For John and many others like him, the pain of not being believed has been more damaging than the acts of abuse. Pye says that reality is common for victims.
"There was research done back in the '70s when child abuse started to be talked about more, that shows the impact on children of not being believed or being told it didn't happen or not being supported," said Pye. "It found that the impact not being believed was as great as or if not greater than the abuse itself. The cumulative damage of not being believed is huge."
Pye celebrates the bravery of the men like John who came forward to share their stories and as a result have been a catalyst for greater government supports for abuse survivors in Newfoundland where she continues to practice.
"I do think the courage of the Mount Cashel men who came forward helped our world understand more about this issue and what people need to heal," she said.
"I think we have to make room for people to share their stories. We also have to make rooms for offenders to own when they've crossed that boundary, we have to find a way for them to take ownership and take steps to make sure that doesn't happen again. That goes for individuals, but it's also for institutions. We have to make sure that people are safe."
John continues to have faith in God and says he has found his own relationship with Him separate from the institution of the Church. He continues to find solace in the love of his wife with whose support he has battled alcoholism and other health challenges.
"She's been the rock that I've always needed," he said. "I was always able to drown my memories with alcohol and now she helped me down that road also. It's been 15 or 18 years since I even had a beer. I feel awful lucky to have her to continue to help me down that road."
https://www.catholicregister.org/item/32988-surviving-mount-cashel-finding-the-strength-to-overcome-abuse-horror