BURLINGTON (VT)
VTDigger [Montpelier VT]

May 23, 2021
By Grace Elletson
The Roman Catholic Diocese in Burlington has been served with another lawsuit alleging that a priest sexually abused a young boy in the 1970s. 
The lawsuit filed in Chittenden County Superior Court on Tuesday alleges that the church negligently employed and assigned throughout the country a priest with a history of sexual abuse who preyed upon a minor while he was stationed in New Jersey.
The church in 2019 published Leo Courcy's name along with those of 40 others it said had been credibly accused of abusing children.
The case is being brought by Christopher Silletti, who is represented by Jessica Arbour, an attorney with Horowitz Law. The firm has represented victims in a number of church sexual abuse cases. Silletti, 49, is seeking damages of an unspecified amount.
The suit argues that the diocese made "a purposeful effort to conceal the horrific misdeeds of Diocesan priests" and "misrepresented to Plaintiff, parishioners, and the general public that it addressed all allegations of clergy sexual abuse swiftly and immediately upon learning of them."
The Vermont diocese has faced a number of similar lawsuits in recent years, but most involved allegations of illicit activity that took place in the state. It settled a sexual abuse case against former Priest Alfred Willis in 2018. In 2013, it paid out a whopping $30 million to settle a string of cases.
Alayna Masker, communications manager for the Burlington Diocese, said in an email to VTDigger that the diocese was served the lawsuit yesterday, and it's been handed over to their legal team.
The lawsuit states that Courcy befriended Silletti's family after they attended a Catholic marriage retreat. Courcy became a frequent guest in their home and celebrated holidays with the family.
The abuse began in 1978, when Silletti was 5 or 6 years old, according to the suit. The lawsuit states Courcy sexually abused Silletti on multiple occasions. 
Arbour told Seven Days her client chose to share his name because he "wants all victims of sexual abuse to see that he is standing up and taking back his power, because it may give them the strength to do the same when the time is right for them."
The lawsuit states that Courcy was allegedly treated for psychosis and psychosexual issues in the late 1960s, which was made known to the diocese. Yet the church continued to employ him and send him to different parishes across the country, which "gave Courcy access to an entirely new pool of potential victims," the lawsuit states.
Courcy was ordained in 1962, and records show that he worked as a priest in locations such as Santa Fe, New Mexico; Amarillo, Texas; and Ottawa, Canada. He also served at the St. Francis Xavier Church in Winooski, St. Mark's Church in Burlington and the St. John Vianney Church in South Burlington.
He's been accused of multiple acts of sexual abuse in New Mexico, according to lawsuits.
Courcy was laicized, or removed from the clergy, by Pope Benedict XVI in 2009.
In a press release about the lawsuit, Arbour said Courcy's history in the church is "one of the most erratic and difficult to trace that I have ever encountered." She said she suspects the church tried to keep him "below the radar."
"His history of short assignments, frequent transfers between dioceses, and leaves of absence are certainly major red flags that we will be investigating during the course of this lawsuit," Arbour said. "I don't rule out that Courcy left a trail of many, many hurting kids across the United States and Canada."
The lawsuit states that Silletti is unable to lead a normal life due to the "severe and permanent psychological, emotional, and physical injuries, shame, (and) humiliation" that has been caused by Courcy's actions.
Jerry O'Neill, an attorney who has taken on dozens of sexual abuse lawsuits against the Vermont Diocese, said this case is the first he's seen filed that is attempting to hold the Vermont Diocese accountable for sex crimes that occurred out of state.
In order to prove that the diocese was negligent in allowing a priest allegedly known to have a history with sexual abuse, O'Neill said the attorneys will have to built a "fact-specific" case.
"It's going to depend upon exactly what the Burlington diocese did, in terms of its control over the priest and what the priests thereafter did," O'Neill said.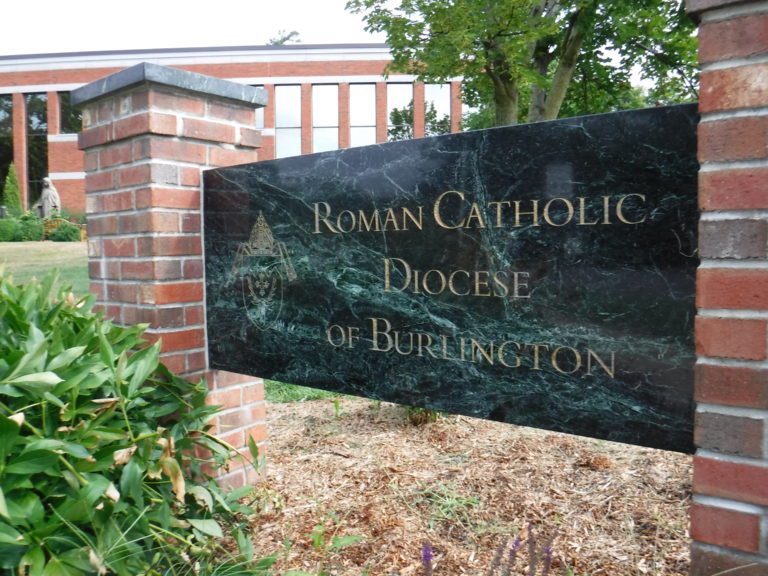 https://vtdigger.org/2021/05/23/burlingtons-roman-catholic-diocese-is-served-with-another-sexual-abuse-lawsuit/