ST. AUGUSTINE (FL)
WJXT - Channel 4 [Jacksonville FL]

May 5, 2021
By Kelly Wiley
Former altar boy who says he was sexually assaulted by former Diocese of St. Augustine priest decided to tell his story to advocate for law
In 1976, 14-year-old Patrick Colville went on an overnight trip with a young priest to the fair in Tampa. That night at the hotel, he said, he was raped.
"I was screaming stop," Colville said. "I hid in the shower, for the rest of the night."
For roughly 40 years, Colville said, he told no one what happened. The priest, Fr. John Dux, stayed in his family's life — even performing the marriage ceremony at his brother's wedding several years later.
In 2019, when Colville was ready to share what happened to him, the statute of limitations had expired on his case. His attorneys sent a letter to the Diocese of St. Augustine, detailing the allegation. After eight months, the diocese determined the allegation was credible, prohibited Dux from functioning as a priest, and told parishioners, prompting another person to come forward.
Colville is now throwing his support behind Florida legislation that would create a one-year period, known as a "lookback window," that would allow people who experienced abuse as children to file lawsuits as adults, even if the statute of limitations had expired on their case.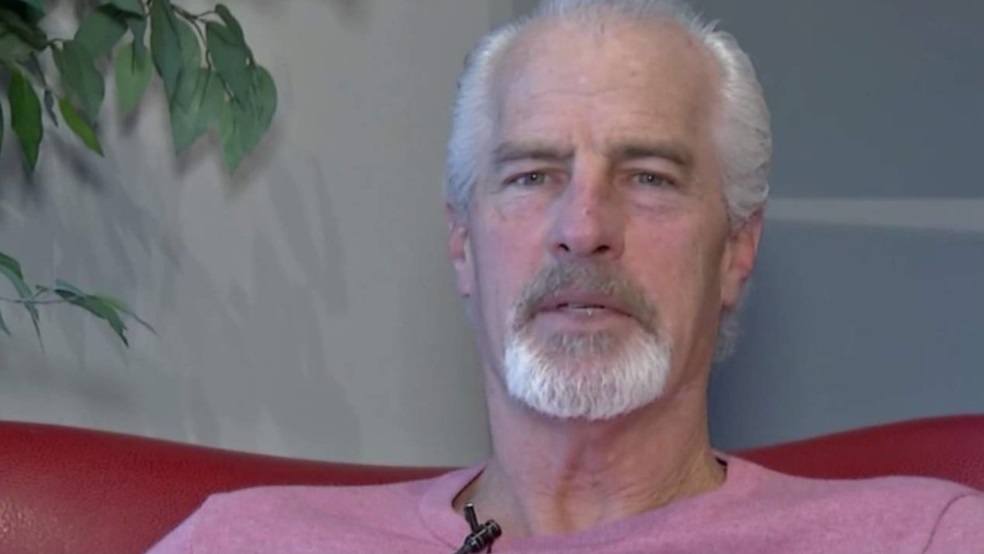 This legislative session, Florida Sen. Lauren Book and state Rep. Mike Gottlieb introduced identical bills in the Senate and House, SB 946 and HB 23, that proposed a one-year lookback window.
"We know that 75% of victims of child sexual abuse don't tell anyone for a year, nearly half still haven't after five years, and many wait a decade or more because of what we're talking about the shame, the embarrassment, the people still in the communities," Book said. "And so by that time, the statute of limitations has often run out."
Similar laws opening lookback windows have been passed in Arizona, California, Montana, New Jersey, New York, North Carolina, Vermont and Washington, D.C. New York added an additional five months.
But this year, efforts to pass legislation opening a window in Florida were not successful during the legislative session, which ended last week.
On the Senate side, Book's bill died in the Judiciary Committee. In the House, Gottlieb's bill did not make it past the first reading. The criticism of the bills came from sexual assault survivors who believed the bill did not do enough to cover those with decades-old cases, to analysts who believed a constitutional amendment would be required.
"By reviving that claim, we may have to either amend the Constitution or find another way to revive that claim if the statute itself isn't sufficient," Gottlieb said. "Candidly, I don't see that as necessarily a problem. If the Legislature passes the bill and our intention is to revive these claims, then I think we'll take whatever steps are necessary to ensure that the bill that we pass does what it's intended to do."
Gottlieb said he also heard about potential pushback from groups that did not want a bill reviving old sexual assault claims.
"I haven't had any organized pushback. I have been told that there are organizations that are not going to support the measure. But nobody has lobbied against it yet," Gottlieb said. "There's no organization that has contacted me and said, 'We're not going to support this,' other than some insurance industry, individuals whom I've spoken to. And it's not that they didn't support it, what they said was, you know, 'This is very hard for us to try, you know, you're going to come to us and say this person is going to file a civil lawsuit seeking damages for the claim that happened 30 years ago, you know, if and when we were the insurance carrier, then we didn't envision a claim that would come in 30 years.' So it's a hard metric for them to plan for."
Gottlieb said he still intends to push for a lookback window next legislative session. Part of that plan, he said, is revising the language in the legislation to help more survivors.
"The intention, of course, was to make it as inclusive as possible, not to go back 75 years and probably not to go back 50 years, but I think, you know, to open it up to maybe a 20-year-old claim or a 25-year-old claim," Gottlieb said. "There's always going to be somebody in all likelihood unless we completely open it up to any and all claims, there's always going to be somebody who's left out."
Kelly Wiley, an award-winning investigative reporter, joined the News4Jax I-Team in June 2019. email facebook
https://www.news4jax.com/i-team/2021/05/06/florida-lawmaker-to-push-again-for-lookback-window-allowing-sex-abuse-survivors-to-sue/