ROCHESTER (NY)
Democrat and Chronicle [Rochester NY]

May 17, 2021
By Sean Lahman
A local man who says he was falsely accused of sexually abusing a teenager in his care has dropped a defamation suit he filed against his accuser.
That man, Daniel Charcholla, will continue to pursue his suit against his accuser's former lawyers and WHAM-TV (Channel 13) in Rochester, which aired two stories based on the accusations.
In a legal action commenced in 2019, a man identified by his initials, J.O., alleged that Charcholla had physically and sexually abused him in the early 1980s when he was in his teens.
At the time J.O., an orphan, said he was living in a group home run by DePaul Mental Health Services. Charcholla worked for DePaul, which was then affiliated with the Diocese of Rochester.
"This defamation suit is not a direct response to the allegations in the CVA claim," said Charcholla's attorney, Aaron Gavenda. "It is to say that the claims made by Channel 13 and the Herman Law Firm were false allegations that went beyond what was in the complaint. They branded my client a sexual predator without him having his day in court."
Gavenda said that his client has suffered reputational harm and significant emotional and physical distress. Charcholla has retired from his position as recreation director at DePaul, Gavenda said, but had spent 40 years working with children.
"These organizations that he worked for had many fail-safes in place," Gavenda said. "If there were any basis to the allegations they would have come out."
It was the first time locally that someone named as an alleged abuser in a Child Victims Act lawsuit has pushed back legally in this way, and likely is one of the few such instances anywhere in the state.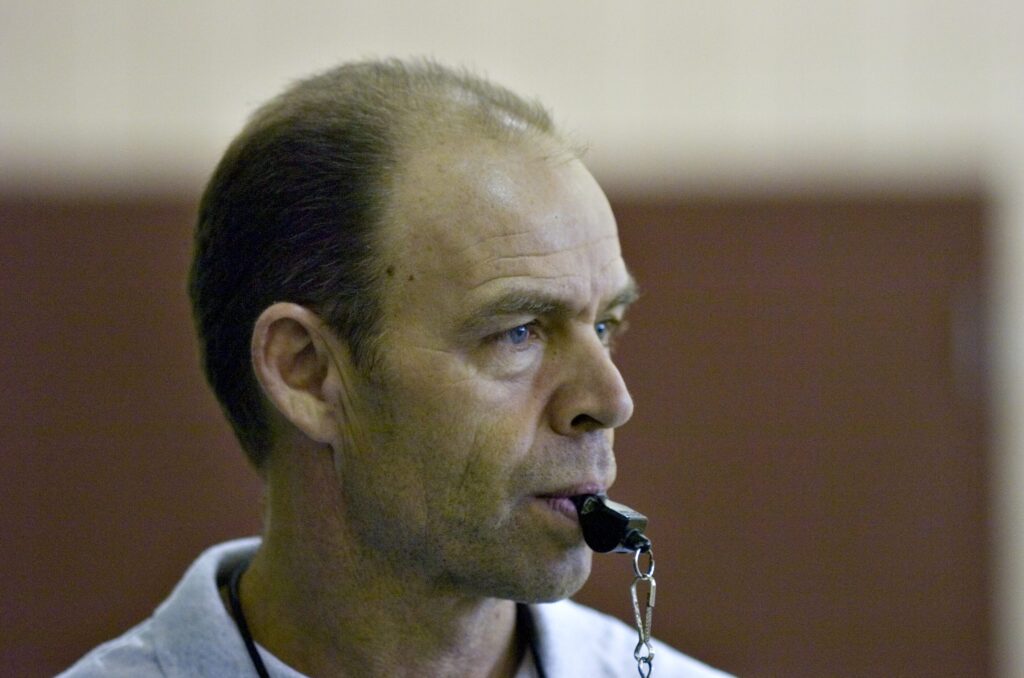 In his legal filing, Charcholla said none of the allegations against him "were true in any regard." The suit seeks unspecified damages.
Charcholla's lawsuit said Herman Law, the New York City firm that represented J.O., and WHAM-TV had been negligent in publicizing accusations that were "patently false."
WHAM aired an initial story on J.O.'s lawsuit and then a second piece in which he repeated his accusations in detail, on camera with his face obscured.
The man identied as J.O. replaced Herman Law with a new set of lawyers last July. His new attorney did not respond to a request for comment on his client being dismissed from the defamation suit.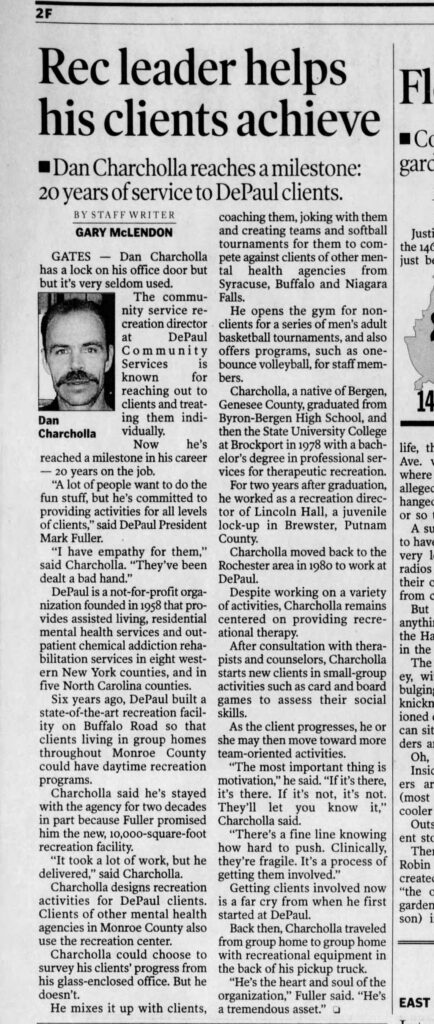 Allegations of abuse
In court papers, the accuser said he was forced to engage in sex acts, tied up, beaten and sodomized with a baseball bat, pierced with dirty needles and kidnapped and held at Charcholla's home for a week filled with sexual abuse.
He said a second staff member also sexually abused him at one point. Officials at DePaul never investigated his injuries and did not allow him to file a formal complaint, the man alleges.
The plaintiff said he was hospitalized twice as a result of the abuse; the second time after he attempted suicide.
The CVA suit named DePaul and the Diocese of Rochester as defendants. That's currently on hold because of the diocese's ongoing bankruptcy case.
J.O. and his lawyers filed a separate lawsuit against the diocese and St. Joseph's Villa, where he had lived as a child. That suit claimed J.O. had been sexually abused by a priest, the late Rev. Austin Hanna.
Since J.O. filed his legal actions, three other men have filed suits accusing Hanna of abusing them at St. Joseph's Villa. No other legal actions have been filed against Charcholla.
Sean Lahman is a watchdog reporter for the Democrat & Chronicle, part of the USA Today Network.  Contact him at slahman@gannett.com and follow him on Twitter @seanlahman.
https://www.democratandchronicle.com/story/news/2021/05/17/dan-charcolla-drops-defamation-suit-against-accuser-alleging-abuse/5055519001/