DUBLIN (IRELAND)
Hot Press [Dublin, Ireland]

May 24, 2021
By Kate Brayden
Cork-based musician Leah Sohotra was emotionally impacted by the publication of the Commission of Investigation's report in January 2021, after her mother experienced a similar, unbearable fate in New York following sexual assault.
Folk musician Leah Sohotra's own story is tightly bound to that of the survivors of Ireland's horrific Mother & Baby Homes. The Commission of Investigation's report on the homes for unmarried mothers was published on January 12th, 2021. The five-year report found that around 9,000 children died in 18 different homes, where girls as young as 12 were admitted over seven decades. It also found evidence of physical abuse, issues relating to burials of babies, and the facilitation of "illegal registrations of birth" as a result of forced adoption.
Met with heartbreak and frustration by survivors' groups who insist that the report barely scratched the surface, they are now calling for criminal probes into the activities of the institutions and financial compensation from the Catholic Church. Leah's own mother endured harrowing sexual abuse from a young age in before an unbearably traumatic incident led her to be sent to a Mother and Baby Home in 1968, where she gave birth to Leah's older sister – who was taken from her arms.
"I read the report with utter despair," Leah says, her voice full of emotion. "It feels as though the whole country is in mourning. It's better to hear younger generations be shocked by the findings, but when the nation as a whole behave as though they have collective amnesia, I just feel incredulous. It's that same sense of complacency that led to the population following orders out of fear of social ostracism and retribution from the Catholic Church. Those who were marginalised were abandoned."
"When my mother was 15, she was the survivor of a gang rape," Leah explains, recounting the damaging incident that reportedly took place near Saratoga, New York. "She didn't understand that you could become pregnant outside of marriage – that was the level of ignorance surrounding what was going on. She was in a Catholic school at the time, and another student had to explain the pregnancy to her because she had no idea that sexual assault could result in this consequence."
"Her family didn't want anybody to know about the episode and chose to put her into a Catholic home for unwed mothers when she was in her second trimester. There, she was told that the pregnancy was her fault and that she needed to serve penance, but would never be truly absolved of her sin."
"My mother claims to be the survivor of incest as well, because her father, a monster in her life, apparently victimised her sexually as a child," Leah says. "She had my sister under brutal circumstances, and wasn't even allowed to hold her before she was placed in foster care. My older sister was adopted, but not before spending years in care, where she experienced her own trauma. She and my mother got in touch in the late '80s, and became part of our lives again."
According to Leah, her grandfather had a disturbing impact on his family's future, allegedly sexually abusing others in his inner circle at later points in time. His reported acts erase the musician's ability to recount memories of her past with fondness, but she believes that silence only further perpetuates the overall problem. Sadly, his supposed abuse has resulted in a permanent fracture in the psyche of Leah's mother, whose mistreatment has never allowed her to live freely.
"My grandpa would pick her up from the Mother and Baby Home on weekends and take her to the greyhound races as a 'treat'," Leah remarks.
"Imagine being victimised by the patriarch of your family and then have them act ashamed of you – it's horrific. The long term damage it did to my mother is irrevocable, she struggles with severe complex PTSD and personality disorders. The trauma ends up being cyclical, because she couldn't care for herself or us in certain ways when raising us alone in her 40s. She was always healing."
"From what she told me about the experience of giving birth in that place, the approaches taken seemed designed to humiliate and inflict pain on these women," Leah posits.
"She was told things like; 'You weren't screaming like that when you were having sex', endlessly taunted and forcibly shaved. My mother was a very devout Catholic, and truly thought they were going to cleanse and redeem her. It was a lifeline for her regardless of the fact that she'd been badly hurt by it."
Leah's own song 'Tuam', dedicated to those who survived the Mother and Baby Homes, expresses her anger and sense of mourning at the dehumanisation of the women and children who were made to feel totally expendable in society.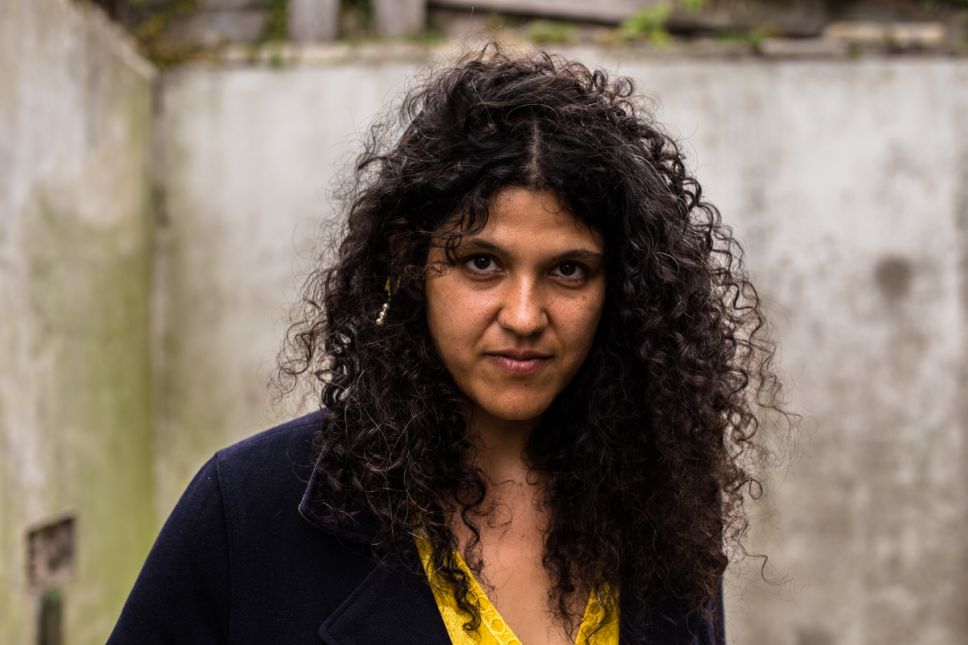 Written after excavations of the Galway mass grave site in 2017 showed "significant quantities of human remains" in a 20-chamber underground structure, Catherine Corless carried out tireless work to discover the birth certificates of 796 infants linked to the Bon Secours home. The historian was repeatedly ignored by those in high political and religious positions when attempting to make the findings public.
Upon its initial 2018 release, Leah stated that 'Tuam' was curated in loving memory of anyone who has been "unceremoniously buried, in one way or another, by corrupt institutions that fed off them".
"I remember 'Tuam' at an event a few years ago, and an older man approached me and said that he remembered the Magdalene women being part of a parade. The nostalgia and dissociation with which he spoke about it was actually horrific for me to listen to, there was a complete lack of empathy," Leah says. "I decided that if I'm going to contribute a voice to this particular struggle, it's important that I'm honest about what happened…not just to my mother, but to me as well."
"When survivors of exploitation and sexual abuse unite and refuse to be silenced, they reclaim their power. The Catholic Church cannot avoid accountability. At this point, financial compensation can never repay the damage that was done, but maybe that's the best form of retribution at this time. Nothing can fix the cyclical pain that it inflicts on the person who experienced it and their family, as well as the generations that come afterward.
"They profited from pain – it was slavery."
https://www.hotpress.com/music/nothing-can-fix-the-cyclical-pain-inflicted-on-women-who-experienced-mother-and-baby-homes-folk-act-leah-sohotra-recounts-her-familys-trauma-22853739