STEUBENVILLE (OH)
Herald-Star [Steubenville OH]

May 14, 2021
By Linda Harris
A priest-turned-activist was in Steubenville Thursday to lobby for Bishop Jeffrey Monforton to release "any and all" records in his possession about Kenneth Bonadies, a disgraced former priest who once taught at Catholic Central High School.
The Archdiocese of Hartford recently agreed to a settlement in the low six figures with a Connecticut man who'd accused Bonadies of sexually abusing him more than 100 times over a four-year period in the 1980s when he was teaching at a school in Manchester, Conn.
"We know he had a checkered career," said Robert M. Hoatson, co-founder and president of the nonprofit Road to Recovery charity.
"He worked here (in Steubenville) until 1976, then all of a sudden he was 'on leave.' In the Catholic code, that means he was sent to a rehabilitation center."
Hoatson said Bonadies, a Hartford native, was ordained in Steubenville in 1965 and served in the Diocese of Steubenville from 1967-1976. He said his goal is to find out "what damage (Bonadies) did here in Steubenville."
"It's clear to us this man is a dangerous pedophiliac and we're not getting all the info about him," he said, adding, "There's got to be more victims. Pedophiliacs don't have just one victim."
Hoatson and Mitchell Garabedian, the Boston attorney who represented the Hartford victim, say they "want to see those records, that's the only way victims can heal. (The diocese) needs to be open, honest and transparent."
Garabedian said Monforton is the only one with access to the records that could tell them what, if anything, happened while Bonadies was assigned to the Steubenville diocese.
"The records will tell us what the diocese knew, when they knew it and which supervisors knew about it," Garabedian said.
But a spokesman for the diocese said they have "no idea what (Hoatson) is talking about, referring to secret files."
"(Bonadies) was placed on our clergy abuse list May 7, the day Hartford Diocese notified us about the clergy abuse settlement in their archdiocese," he said. "There are no credible allegations against Father Bonadies while he was in our diocese" but the diocese is continuing to check records.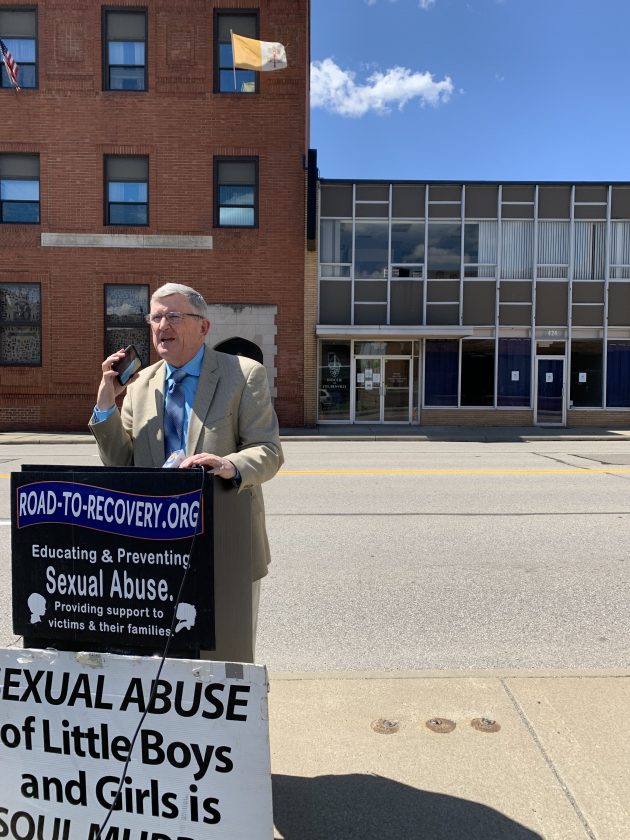 https://www.heraldstaronline.com/news/local-news/2021/05/records-on-former-priest-sought/