DENVER (CO)
Colorado Politics [Denver CO]

June 23, 2021
By Michael Karlik
When a bipartisan majority of state lawmakers voted in the final days of the legislative session to give survivors of past childhood sex abuse access to the justice system, a small group of people quietly celebrated the accomplishment: the former Colorado legislators who watched their similar effort go down in flames 15 years ago.
"I do applaud the people who really worked on it," said Alice Madden, the House majority leader in 2006 and a Democrat from Boulder. "I'm sad there were not champions prior to this."
At the time, Madden was one of the sponsors of an effort to abolish the civil statute of limitations — the time window in which victims could file a lawsuit — for child sexual abuse. Until the recent law change, survivors generally had six years after they turned 18 to sue their perpetrator and only two years to sue an institution. The legislation came after The Denver Post reported in 2005 on the men who came forward about their molestations at the hands of Catholic clergy from decades in the past.
The following year, survivors and their legislative allies sought to eliminate the statute of limitations going forward to aid future victims, and create a one-year "lookback window" for current victims to file lawsuits, even though their deadlines may have long since passed. The House of Representatives and the Senate could not agree on a version, and the proposal was lost for 15 years.
But in 2021, the General Assembly succeeded on both fronts.
"The situation has not gotten better. It's actually proved to be worse than we thought in 2006," said former Senate President Joan Fitz-Gerald, D-Coal Creek Canyon. "This is long overdue."
She got the inspiration for a lookback window after seeing California enact a similar policy in 2003, and joined with Madden to sponsor that proposal. Eventually, she combined the lookback window with legislation from Rep. Gwyn Green, D-Golden, and Sen. Ron Tupa, D-Boulder, to also extend the statute of limitations for the future.
"Obviously, it was a different political climate in spring 2006," said Tupa. "That said, it's needed reform legislation: The three-year look-back window for claims going back 60+ years is an improvement on my earlier legislation's one-year lookback window for claims going back 35 years, and the damage caps are higher and better."
Gov. Jared Polis has already signed Senate Bill 73, which scraps the legal deadline to file lawsuits for childhood sex abuse and a range of other sexual misconduct. He has not yet taken action on Senate Bill 88, which would open a three-year lookback window for legal action against public and private organizations that harbored abusers. The sponsors this year drafted the lookback window to create a new legal claim, as opposed to reviving past claims, in an attempt to comply with the state constitution.
Jeb Barrett, the Denver leader of the Survivors Network of those Abused by Priests and himself a survivor of clergy sexual abuse, drew a clear contrast between this year's bills and those from 15 years ago.
"I was shocked last year and this year that suddenly the opponents brought up constitutional issues, because that was not addressed back in 2005 and 2006," he said.
In 2006, the Catholic Church publicly and vehemently opposed the lookback window and the elimination of the civil statute of limitations. Then-Archbishop Charles J. Chaput characterized the bills as targeting the church, and criticized the legislative sponsors personally in the pages of the Denver Catholic Register, the weekly publication of the Archdiocese of Denver.
"Some of the worst anti-Catholics are angry, disaffected Catholics," he said. Fitz-Gerald, Madden and Green were all Catholic or formerly Catholic.
Green died in September 2018. Ian Silverii, her legislative aide between 2007 and 2009, said Green's legacy lives on in SB 73 and SB 88, given that she advocated for victim protections in 2006 and again on her own in 2008.
"Her idea was once a controversial one, and to see it finally pass, and with overwhelming bipartisan majorities no less, is a testament to her foresight, her vision and her values," Silverii said.
Barrett observed that the Catholic Church this year was not the same object of attention as in 2006, even though Attorney General Phil Weiser's office released a report in December finding at least 52 priests had abused at least 212 children in Colorado since 1950.
The survivors who testified before the General Assembly, by contrast, were victimized in a variety of contexts, Barrett said, with only a few reporting Catholic clergy molestation.
"Last time, there seemed to be a sense that this was an anti-Catholic Church bill. And maybe it's because I was in the Catholic Church at the time and I was more in touch with all of that communication," said Annmarie Jensen, the former lobbyist for the Colorado Coalition Against Sexual Assault. "I didn't see the media hype that there was last time."
Opponents and supporters of SB88 acknowledged during its consideration that there would be a likely court challenge, if Polis were to sign it into law. The $5 million price tag to the state during the current and upcoming fiscal years also made some people wonder how many estimated abuse cases there were among publicly-run programs.
But Fitz-Gerald maintained she "would not want it to be on my conscience" to turn down the victims even with those uncertainties.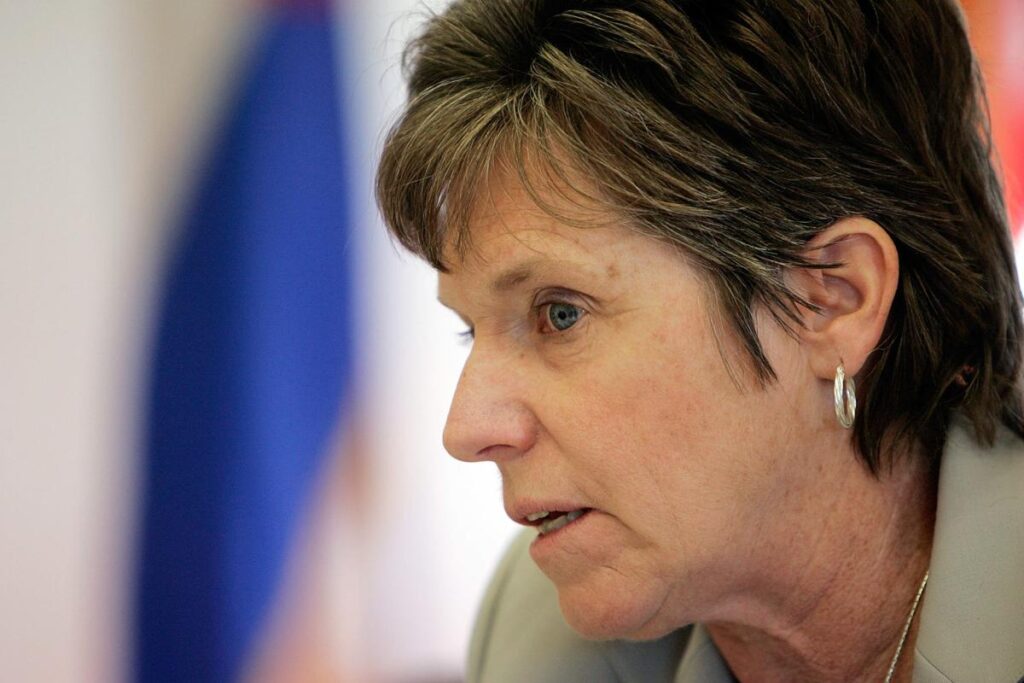 Aside from compensating people for their injuries, allowing civil lawsuits also serves to uncover what organizational leaders knew about predatory behavior, and what they did or did not do about it.
Madden said that her brother received a settlement check within the past year from the church, related to attempted clergy abuse when he was a teenager. She said his life changed as the result of one malicious actor within his Catholic school.
"Since 2006, think how many people had to continue to suffer because the legislature would not address this. But I want all of them to think about what they did by not addressing this issue," Madden said. At the time, she hoped the General Assembly would try to pass the victim rights legislation again within another five years.
"I'm a sideline character in this tragedy," she added. "I hope people get peace."
Rep. Mike Lynch of Wellington was the only Republican member to support the measure, while Democratic Reps. Kerry Tipper of Lakewood and Adrienne Benavidez of Adams County voted against it.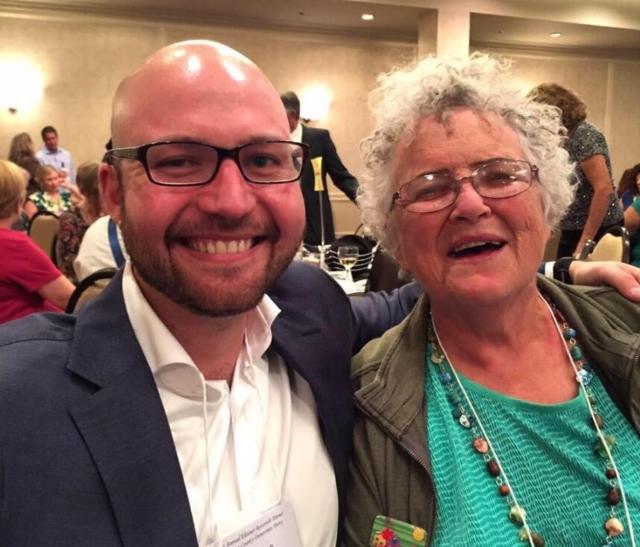 Michael Karlik, Colorado Politics
https://www.coloradopolitics.com/legislature/15-years-after-failed-effort-former-legislators-relieved-at-passage-of-sex-abuse-bill/article_cfc59514-d3a5-11eb-9faf-670119b548e5.html