NEWRY (UNITED KINGDOM)
BBC [London, England]

June 22, 2021
A man abused for years by a paedophile priest at a County Down school is to receive a six-figure sum in damages, the High Court has been told.
Tony Gribben, 61, sued the trustees and board of governors at St Colman's College in Newry and the Diocese of Dromore.
He took the lawsuit over the sexual and physical assaults suffered at the hands of the late Father Malachy Finnegan.
The pay-out to Mr Gribben forms part of a settlement.
A personal apology will also be issued on behalf of the leader of the Catholic Church in Ireland under the terms of the agreement.
Outside the court, Mr Gribben said that for the apology to be meaningful, the Church must "acknowledge it was more concerned about protecting its reputation than safeguarding children from the actions of predatory paedophiles like Finnegan".
"The diocese needs to be completely transparent in cooperating with a long overdue investigation on its failings."
Mr Gribben claimed for negligence and failures to protect him from Finnegan's alleged "industrial-scale abuse" while he was a pupil at the school from 1970 to 1977.
In court on Monday his barrister announced that a resolution has been reached in the action.
"The defendants (will) pay the plaintiff's solicitors a six-figure sum within a defined period," she said.
She also disclosed that the diocese is to provide her client with a personal, written apology from Archbishop Eamon Martin within three weeks.
The letter will "recognise the pain, suffering, hurt and distress" Mr Gribben experienced during his time at St Colman's, as well as the subsequent affect on him.
He is then to meet the archbishop and the safeguarding director for the diocese to discuss his experiences.
Finnegan taught and worked at St Colman's College from 1967 to 1987, spending the last decade as the school's president.
He went on to serve as a parish priest in Clonduff, County Down.
The priest, who died in 2002, was accused of a long campaign of child sexual abuse, but was never prosecuted or questioned by police about claims made against him.
In 2018 it emerged that the Diocese of Dromore had settled a claim made by one of his victims.
At that stage the board of governors at St Colman's condemned the physical, sexual and emotional abuse inflicted by Finnegan while working there.
The priest's image was also removed from the school's photographs.
At the time the Police Service of Northern Ireland (PSNI) set up a team of detectives to investigate Finnegan's activities.
Nine people were said to have been interviewed under caution, but no direction was made to prosecute anyone.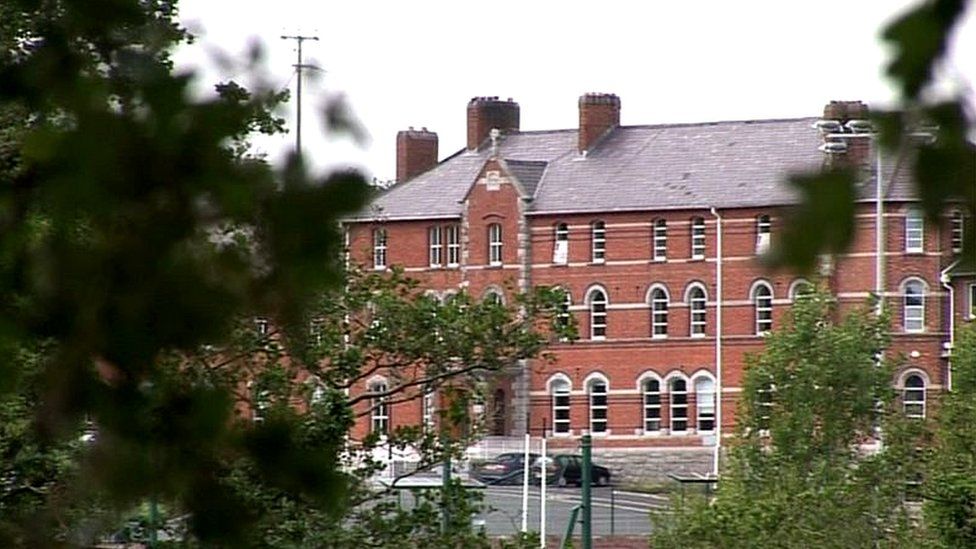 https://www.bbc.com/news/uk-northern-ireland-57560162