BYDGOSZCZ (POLAND)
The Tablet [Market Harborough, England]

June 7, 2021
By Jonathan Luxmoore
Another Polish bishop has been sanctioned by the Vatican and ordered to withdraw from public life, for covering up sexual abuse of minors by clergy in the predominantly Catholic country.
"Acting on the basis of Canon Law provisions and Pope Francis' motu proprio Vos estis lux mundi, the Holy See conducted proceedings, following formal reports, into reported negligence by Bishop Tadeusz Rakoczy," Poland's southern Krakow Archdiocese said in a weekend communique.
"As a result of the completed investigation, it has decided to ban him from participating in any public celebrations or meetings, to order him to lead a life of penance and prayer, and to prohibit his attending bishops' conferences plenaries."
The disciplining of 83-year-old Rakoczy, who retired as bishop of Bielsko-Zywiec in 2013, is the latest blow to hit Poland's bishops, several of whom were accused in 2019 and 2020 TV documentaries of violating Polish law and Vatican guidelines by brushing aside abuse complaints.
On 12 May, the Pope accepted the resignation of Bishop Jan Tyrawa of Bydgoszcz, amid similar cover-up claims, while in March the Vatican forbade Archbishop Slawoj Glodz of Gdansk and Bishop Edward Janiak of Kalisz, both of whom resigned in 2020, from participating in "public religious celebrations or lay meetings", and ordered them to pay compensation to abuse victims.
Several other bishops are also under investigation, including a Krakow auxiliary, Bishop Jan Szkodon, who was suspended in February 2020 following media accusations he abused an under-age girl. In November, retired Cardinal Henryk Gulbinowicz (1923-2020) was barred from using episcopal insignia and denied the right to a cathedral funeral after being similarly implicated in abuse.
Poland's TVN-24 channel reported in March that retired Cardinal Stanislaw Dziwisz of Krakow, who served for 39 years as secretary to St John Paul II, and two other bishops from the Bielsko-Zywiec diocese, could also face jail after being accused of ignoring abuse by a Polish state commission on paedophilia.
Poland's Catholic Wiez bimonthly said Bishop Rakoczy had failed to observe Church guidelines requiring abuse to be reported to the Vatican's Congregation for the Doctrine of Faih, and from 2017 to secular prosecutors. It added that he had taken no action against one accused priest, who had later molested another victim, and said Vatican investigations had been requested by his successor, Bishop Roman Pindel.
The Bielsko-Zywiec diocese said it had accepted the Holy See's ruling on Bishop Rakoczy, who is also required to pay an "appropriate amount" to the Polish Church's St Joseph Foundation, set up in 2019 to fund preventive activities and assistance to abuse victims.
The Polish Church's child protection delegate, Archbishop Wojciech Polak of Gniezno, confirmed he was ready to pass information about child abuse accusations against priests, in line with current law, to the Polish state commission. However, he added that he had "serious doubts" about the commission's demand for access to Church files and in view of their "sensitive personal data", had requested "appropriate instructions" from the Vatican.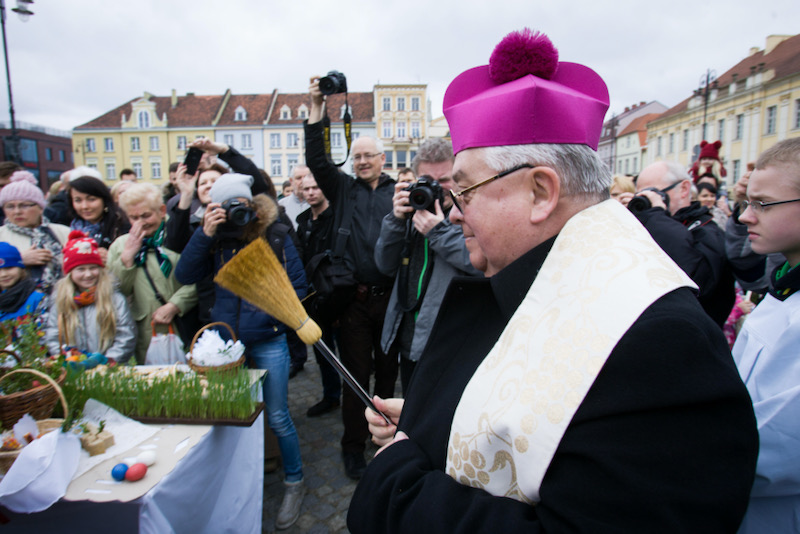 https://www.thetablet.co.uk/news/14203/polish-bishop-sanctioned-in-new-abuse-scandal