BELFAST (UNITED KINGDOM)
The Irish News [Belfast, Northern Ireland]

June 25, 2021
By Connla Young
A CO Down man preyed on by paedophile priest Malachy Finegan has opened up on the experience he suffered just days after it emerged he is to receive a six-figure-sum in damages.
Tony Gribben launched legal action over physical and sexual abuse he suffered at the hands of the priest while a pupil at St Colman's College in Newry, which he attended between 1970-1977.
Mr Gribben had taken legal action against the trustees of St Colman's College and the Diocese of Dromore.
As part of a the settlement the 61-year-old will also receive a personal apology to be issued on behalf of Archbishop Eamon Martin, the leader of the Catholic Church in Ireland.
He is also due to meet the senior cleric in the coming weeks.
His solicitor, Kevin Winters, of KRW Law, said: "We have secured an apology and a meeting with the Archbishop in Tony's case but for this to have any real impact we are going to need clarity into why exactly Finegan was not reported to the authorities in 1994.
"We need transparency on the diocesan material and documents which will help provide answers for the many survivors and victims of Malachy Finegan.
"This is an opportunity for the church to front up on its handling of the Finegan affair. I hope it's taken."
Mr Gribben was physically abused from the age of 11 and was later sexually molested by Finegan who taught at the school from 1967 and was president from 1976 to 1987.
Finegan, who died in 2002, was also a parish priest of Clonduff in Hilltown in Co Down, where it is alleged he carried out further serious sexual abuse.
In the past concerns have been raised that he may have been an RUC informer.
At least 12 young boys are thought to have been sexually abused while he was at St Colman's, while many more were physically assaulted
Mr Gribben, who is originally from Cabra, near Newry, and now lives in Turin in Italy, said he has several questions for Archbishop Martin about how the Finegan issue was handled.
Speaking to the Irish News last night Mr Gribben said wider society as well as the church must also take responsibility for everything that went on.
"First of all we had a secrecy and silence from the church," he said.
"Also, I feel our communities played a part in this.
"For some reason our communities understand. They know that something is not quite correct, maybe (they are) frightened of knowing the detail.
"I think this is essentially part of a Catholic culture that by putting your head in the sand that things will go away and in fact things just get worse for the children and they are exposed to predators like Finegan."
Mr Gribben said the recent refusal by Pope Francis to accept the resignation of a German cardinal over the way the church handled the abuse scandal in that country "is an important policy statement" from the Vatican.
In the letter the Pope said "the politics of the ostrich leads nowhere, and the crisis must be addressed by our paschal faith".
"It sends a message down to dioceses and parishes in Ireland that we …have to start confronting truths and that can only happen through leadership from within our own communities," he said.
"It takes leadership for them to come forward to say 'OK, it's time to start asking questions in order to redeem ourselves, to redeem all of ourselves."
He described the impact of the abuse and said he felt that "part of my childhood had just been eliminated".
"I can remember the three letter word joy, I remember it jumped out at me from a dictionary and I thought, 'where did my joy go, my sense of joy?
Mr Gribben said that if the church is "serious about addressing this issue" it should get behind establishing an independently managed centre "to support survivors of clerical sex abuse".
A spokesman for the Diocese of Dromore said it has "apologised and apologises once more unreservedly for the hurt and damage caused to victims of Fr Finegan.
"The Diocese of Dromore finds such behaviour towards children and vulnerable people abhorrent, inexcusable and indefensible, and is fully committed to achieving and maintaining best practice in the area of safeguarding young people and vulnerable adults," he said.
He added that the "legacy of abuse is not time limited" and also urged others who may have also been victims of Finegan to come forward.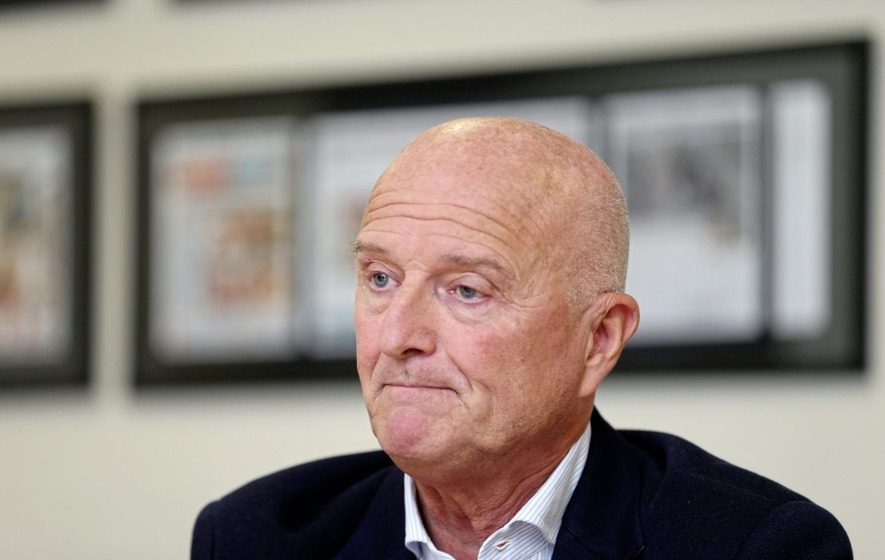 https://www.irishnews.com/news/northernirelandnews/2021/06/25/news/victim-of-paedophile-priest-malachy-finegan-says-part-of-my-childhood-had-just-been-eliminated-2366470/