IRON MOUNTAIN (MI)
Iron Mountain Daily News [Iron Mountain MI]

July 15, 2021
By Brian Christensen
IRON MOUNTAIN — A former Upper Peninsula priest convicted of sexually abusing teenagers in the 1980s will serve at least eight years in prison.
Gary Jacobs, 75, was sentenced Tuesday in Dickinson County Circuit Court for second-degree criminal sexual conduct and could spend as many as 15 years in prison, the maximum for the felony offense.
Jacobs pleaded guilty to the charge in May in addition to four counts of criminal sexual conduct in Ontonagon County in April. The pleas were part of an agreement spanning both counties.
Jacobs previously had been sentenced to eight to 15 years in prison Ontonagon County in May and will serve his sentences concurrently.
Additionally, Jacobs will be subject to lifetime sex offender registration and be electronically monitored the remainder of his life.
Jacobs was arrested January 2020 in Albuquerque, N.M., after an investigation by the Michigan Attorney General's Clergy Abuse Investigation team. The Dickinson County incident took place between March 1 and April 30 of 1984 while Jacobs served as a priest under the Catholic Diocese of Marquette.
Defense attorney Sarah Henderson said while representing Jacobs she found him to be a kind, compassionate, generous and thoughtful man who is remorseful for his crimes.
"There is a tendency in the public discourse to paint individuals in the position like Gary Jacobs is in as monsters or irredeemable people who should be sequestered for the rest of their lives in a prison setting," Henderson said. "But Gary Jacobs is not a monster and he is not irredeemable."
Henderson said Jacobs had in the late 1980s sought treatment for alcoholism and later was able to come to terms with his sexual identity as a gay man.
"That was not something he could have done at that time he was part of the Catholic Church structure," Henderson said.
With the treatment Jacobs received, he was able to recover from alcohol use and live as an openly gay man in a committed, monogamous relationship with his husband, Henderson said.
"He has redeemed himself," Henderson said. "Redeemed himself in a way that has allowed him to bear good fruit for 35 years."
Henderson acknowledged the harm Jacobs' victims "undeniably suffered," adding the plea agreement punished him accordingly for his crimes and recognized his redemption. She asked 41st Circuit Judge Christopher Ninomiya to follow the agreement.
Assistant Attorney General Danielle Russo Bennetts credited Jacobs for seeking treatment for alcoholism but disagreed with Henderson's observations on his character.
Russo Bennetts cited messages Jacobs sent to his supporters after his Ontonagon County sentencing where he reportedly claimed his accusers were lying or exaggerating, orchestrated by the prosecution.
"You can't have it both ways," Russo Bennetts said. "You cannot call these victims liars, gross exaggerations, you cannot challenge the truth of their pain when you claim you don't even remember some of the pain you put them through."
Russo Bennetts recognized Jacobs may seem a different person to his supporters than his victims, many of whom she said have had multiple failed relationships, struggled with alcohol use and described themselves as prisoners of his assaults.
"(Jacobs) is a monster to them," Russo Bennetts said, later adding while Jacobs was able to move on with his life, his victims "did not have that luxury."
Jacobs chose not to address the court, saying he had done so when sentenced in Ontonagon County. "I do not suggest that my alcoholism is the cause of my sexual sins, but I do say that it helped weaken my conscience and allow me to behave in such a terrible fashion," Jacobs said at his previous sentencing, adding he hoped his victims would one day find peace and forgiveness in their hearts.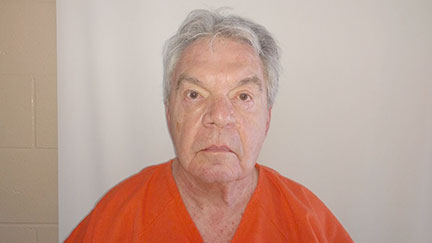 Before imposing Jacobs' sentence, Ninomiya said to call the case disturbing would be a gross understatement.
"Mr. Jacobs, you were placed in a position of trust and faith," Ninomiya said. "There are certain positions in our society that are held inherently to a higher standard. Being a Catholic priest is one of those positions."
Ninomiya also said Jacobs' alcohol use did not justify or excuse his crimes. "There are many alcoholics that are not pedophiles," Ninomiya said.
"You are a truly sick individual who made the conscious choice to rape and molest young boys in our communities. You did it repeatedly to numerous victims throughout the Upper Peninsula," he said.
Ninomiya noted Jacobs' supporters stated in letters he was a changed man vilified by the media who deserved leniency and compassion.
"A senior Catholic priest from the Diocese of Marquette had the audacity to write that the tragedy in all of this is that you're a very different person now," Ninomiya said. "With all due respect to that priest, the real tragedy in this, Mr. Jacobs, is all of the victims' lives that have been ruined and their families that have suffered. It is the generational and constant anguish and pain that you have so selfishly inflicted."
"It is crystal clear to this court that you are a monster," Ninomiya said.
Ninomiya read excerpts from statements provided by a number of Jacobs' victims and commended them for coming forward.
"There is nothing that the justice system can do to make you each whole again," Ninomiya said. "We can only hold this sexual deviant accountable within the limits of the law, and that is what I intend to do."
Ninomiya sentenced Jacobs in accordance with the plea agreement, as deviating would have allowed Jacobs to exercise his right to withdraw his plea and proceed to trial.
"I am not going to force the victims into a jury trial that may include further embarrassing or humiliating testimony," Ninomiya said. "The court believes that enough damage has already been done."
https://www.ironmountaindailynews.com/news/local-news/2021/07/former-priest-gets-prison-for-sex-abuse/