WARSAW (POLAND)
Catholic Herald [London, England]

July 1, 2021
Over the course of eighteen months, from July 2018 to December 2020, the Catholic Church in Poland recorded 368 allegations of sexual abuse of minors, with accusations going as far back as 1958.
The nation's Catholic bishops presented the figures at a press conference on Monday. It was the second report on abuse cases released by the Bishops' Conference, with the first detailing 382 cases reported between January 1990 and June 2018. Monday's report reflects new allegations since then.
At Monday's press briefing, the Conference's coordinator for the protection of children and young people, Adam Zak, said, "We have a wave of revelations. This is a continuous wave, you can see that this is not a downward trend, but there are consistently quite high figures."
The cases reported between 2018 and 2020 involved 292 priests and religious, with 58 having more than one allegation against them. Half of the cases involved minors under age 15, and half above the age of 15; for both age groups incidents were approximately evenly split between male and female victims.
The bishops reported that 86% of cases involving minors under the age of 15 had been reported to secular law enforcement authorities, while only 20% of cases involving those over age 15 were reported. Of cases not referred to civil authorities, some involved accused priests who were deceased, while others were determined to be false or unfounded. Several cases were in the preliminary stages of investigation at the time the report was compiled.
Overall, the bishops stated that of the 368 cases reported during the time period, 144 had been substantiated; 38 were rejected as unreliable; and 186 were still under investigation.
"I would like to address all those who have been wronged and scandalised by the evil in the church," said Archbishop Wojciech Polak of Gniezno, the Primate of Poland. "I would like to ask for forgiveness once again."
The Church in Poland has been hard hit by the abuse scandal, with four bishops sanctioned by the Vatican in the past year, and two others forced to resign. The most recent, Bishop Zbigniew Kiernikowski, resigned on Monday, after being accused of negligence in the handling of a case of a priest who had abused a minor in his former diocese.
Other investigations into bishops' handling of abuse cases are ongoing. On Saturday, the Apostolic Nunciature in Poland announced that Cardinal Angelo Bagnasco, the Archbishop emeritus of Genoa, had been in Poland from June 17-26 to investigate allegations that Cardinal Stanislaw Dziwisz, the former personal secretary of Pope John Paul II, had been negligent in his handling of cases of clerical sexual abuse.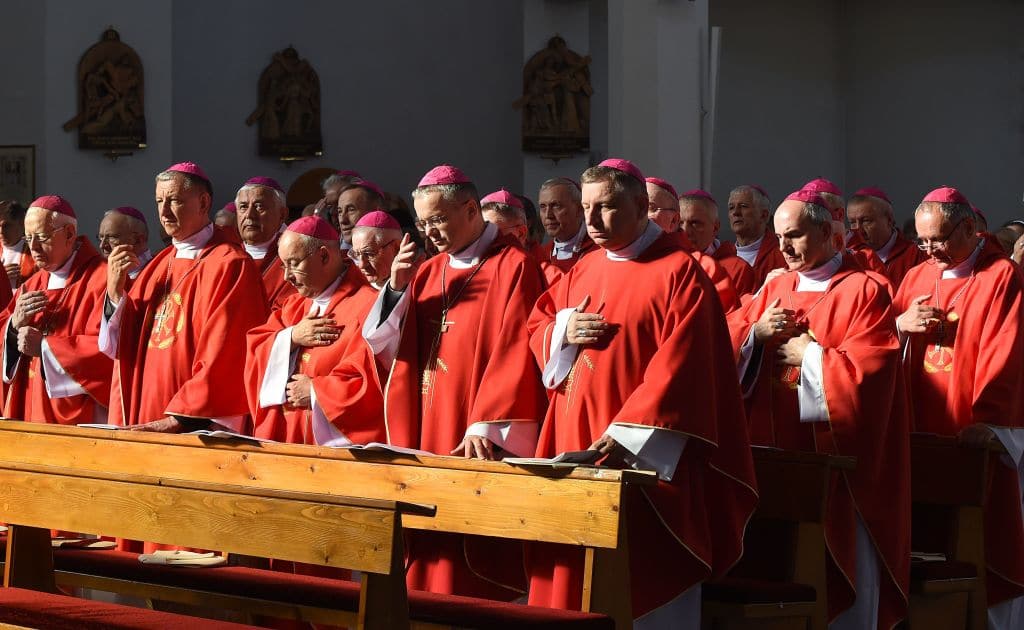 https://catholicherald.co.uk/polands-bishops-release-data-on-allegations-of-clerical-sexual-abuse/