HERMITAGE (PA)
New Castle News [New Castle PA]

August 4, 2021
By Eric Poole
HERMITAGE — A former youth pastor at Grace Chapel Community Church is accused of possessing child pornography and sexually assaulting children during his time at the church.
Mark Willian Heotzler, 29, of 1480 Hollywell Ave., Chambersburg, Franklin County, was charged with a total of 53 counts of sex crimes against minors. State police said in a criminal complaint filed Tuesday that Heotzler had 10 victims, all younger than 18.
Criminal documents associated with the case do not list an attorney for Heotzler.
Heotzler's LinkedIn page indicates that he has worked at Grace Chapel Community Church since 2014. He is not listed on the church's website as a current staff member.
Grace Chapel Community Church Lead Pastor Aaron Lego submitted a statement in response to an inquiry by The Herald:
"Grace Chapel Community Church is and has been cooperating fully with an active and ongoing criminal investigation with state law enforcement. Mark Heotzler worked at Grace Chapel as youth minister from May 2014 to April of 2019. In light of the ongoing criminal investigation, Grace Chapel is unable to advance more details at the present time. Saddened by these charges, Grace Chapel remains deeply concerned for all those affected and remains committed to working through this difficult time, confident that God's grace will sustain us."
Police said Heotzler is accused of crimes between 2015 and 2021, when he allegedly made sexual advances toward minors and sent inappropriate images by text and over social media to people younger than 18.
In the criminal complaint, police said Heotzler made sexual contact with a 15-year-old boy and had the child remove all of his clothing and ride on Heotzler's back.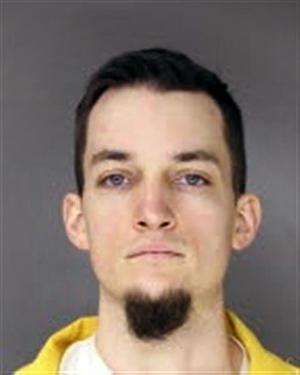 State police from Mercer and Franklin counties cooperated on the investigation. In the criminal complaint, police said the crimes are believed to have taken place at Hoetzler's residence on East State Street in Jefferson Township.
The township is located in the 35-3-01 judicial district, under District Judge Dan Davis. State police initially filed the charges against Heotzler with Davis' office, but he transferred the case to the 35-3-02 district, under District Judge D. Neil McEwen.
Staff at Davis' court said the judge recused himself because of a potential conflict of interest. The Grace Chapel Community Church lists Davis on its website as a church elder.
As of May, Heotzler is a registered sex offender in Pennsylvania with a guilty plea March 4 to unlawful obscene contact with a minor. Judge Todd M. Sponseller sentenced Heotzler to 3 to 23 months in Franklin County Jail, where he continues to be held.
On Tuesday in Mercer County, Heotzler was charged with four counts each of digitally photographing children performing sex acts, child pornography; three counts of criminal solicitation to digitally photograph children performing sex acts; 10 counts of dissemination of images showing sex acts with minors; 11 counts of unlawful contact with a minor (exchange obscene materials) and corruption of minors; seven counts of unlawful contact with a minor (sexual abuse of children), and single counts of sexual assault by a volunteer or employee of a non-profit, corruption of minors by an adult 18 or older and indecent assault of a person younger than 16.
The court has not yet scheduled an arraignment or preliminary hearing.
NOTE: Suspects are to be considered innocent until proven guilty in a court of law.
https://www.ncnewsonline.com/news/local_news/ex-youth-pastor-facing-53-sex-charges/article_da4b72c7-b45f-5786-a42c-2a37fa8ba70c.html