ALBANY (NY)
New York Daily News

August 13, 2021
By RODNEYSE BICHOTTE HERMELYN
Two years ago on the floor of the state Assembly, I bared my soul about being a sex abuse survivor to help the Legislature to pass the Child Victims Act. I had no inkling that our governor, who signed the bill into law, would himself be exposed as a perpetrator of sexual harassment and accused of unlawfully touching an aide.
During this historical reckoning, we must not forget that this reported sexual misconduct happened in New York's highest office, under a governor who cast himself as a champion for women's rights. The calls for reform will fall flat if we don't enact systemic legal change.
Before Cuomo steps down, thousands of survivors of sexual abuse are going to lose their chance to seek justice, with the Child Victims Act's one-year lookback window (which was extended to a second year during COVID) expiring this weekend.
For survivors of sex abuse, it is a nightmare for which there will soon be no legal recourse. As I recovered from a car accident that left me bedridden at age 10, I became a victim of repeated sex abuses by a pastor entrusted with my care. It pains me to think that someone in a similar position will no longer be able to seek any semblance of justice after the day comes to a close.
Statutes of limitations are not uniform across states. They are created and applied selectively based on the type of crime, who was involved, when the crime occurred and what exceptions apply (evidence like DNA or use of deadly weapons may be considered). One reason statutes were put in place is to discourage convictions based on witness testimony, which is known to be less reliable with time.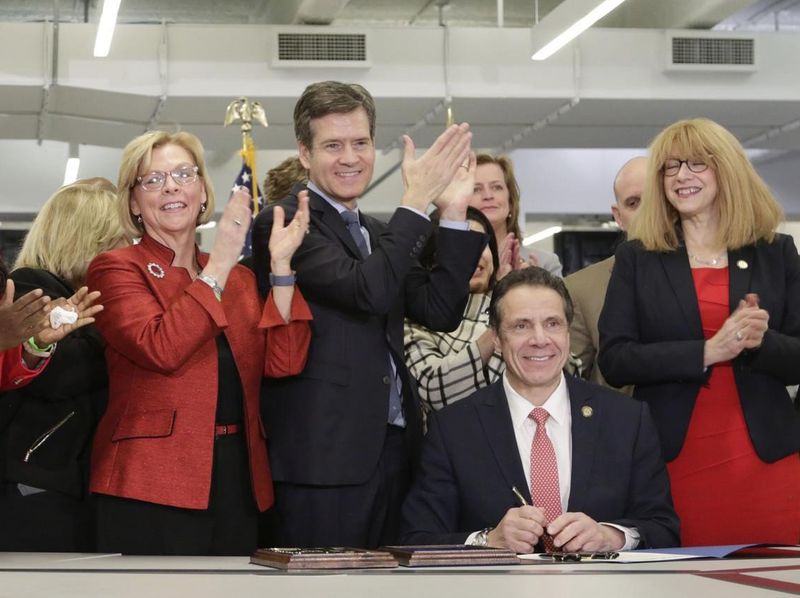 But with the collection of DNA evidence and the prominence of digital communication now seen in courts, laws on statutes of limitations are evolving around the country. It's time we recognize what these innovations mean for our legal system. Moreover, it's time we show victims, who are most often women, that we value them. And that starts, amongst many other ways, by not allowing sexual abuse perpetrators to walk free due to archaic laws.
New York is behind. The Vermont state legislature passed a bill permanently removing the statute of limitations for child sex abuse claims and expanding the eligibility for adult victims to file claims. And, over the last several years, a total of 15 other states have amended or changed their laws to enable victims of childhood sexual abuse to bring lawsuits.
Many of those states, including neighboring New Jersey, also make new accommodations for adult survivors of sexual abuse. New York's Adult Survivors Act, which would have opened a one-year civil lookback window for all non-minor victims of sex crimes, passed the Senate but stalled in the Assembly this year. Why does our state grant a longer statute of limitations for judgments and collection of debts and rent than it does for victims of sex crimes? It remains an open question and the likely answer leaves us with some unfortunate truths to contend with.
The attorney general's report made clear that Cuomo's behavior created a toxic culture in the workplace. He will be gone, but victims that suffered through institutionalized sexual harassment will be left with little justice.
Over many generations, sex abuse has been protected by public and private institutions that have silently, and in some cases overtly, facilitated the worst kinds of crimes. As we reckon with Cuomo's harassment and alleged groping, it's clear that there's no logical reason not to further extend a provision that has helped more than 9,000 victims pursue justice in the courts. The number of claims has skyrocketed by over a quarter in just over three weeks, as victims clamor to file claims before the deadline.
Not only should we further extend the window, but we must entirely eliminate the statute of limitations on sexual assault allegations, and let claims rise or fall on their merits, not based on arbitrary timetables. Women, as we saw in the recent alarming events, are often not believed. Changing these laws will give countless unheard survivors an opportunity for due process, and for the facts to be heard.
With a woman in command, will we be able to pass legislation that eliminates statutes on child sex abuse cases once and for all? And, can we finally pass the Adult Survivors Act? Under the Hochul administration, I am optimistic for reform. But we need everyone who publicly condemned Cuomo to speak up for this too.
Bichotte Hermelyn is the chair of the Brooklyn Democratic Party, and represents Flatbush, East Flatbush, Midwood and Ditmas Park in the state Assembly.
https://www.nydailynews.com/opinion/ny-oped-gov-cuomo-sex-crimes-victims-and-ny-20210813-e2qsdup35bdfpkfuufxxdiquwi-story.html