BELFAST (UNITED KINGDOM)
Belfast Telegraph [Belfast, Northern Ireland]

August 28, 2021
By Claire McNeilly
A specially commissioned report aimed at paving the way for an independent investigation into Northern Ireland's mother and baby homes scandal will be presented to the Executive next month.
Human rights experts Phil Scraton and Dr Maeve O'Rourke, along with senior social worker Deirdre Mahon, were appointed earlier this year to establish the terms of reference for the victim-centred probe.
The delivery of their report is likely to be a further boost to the victims' campaign for a full public inquiry into systematic abuse at homes and Magdalene laundries between 1922 and 1990.
It follows the publication of a damning study carried out by Queen's and Ulster University.
Speaking on behalf of Birth Mothers and Their Children for Justice, the largest group of birth mothers here, solicitor Claire McKeegan said it was time for an inquiry.
"The campaign for truth and justice for these women and their children has been all too long," she said.
"They carry shame from Church and state who judged and abused them when they were at their most vulnerable and needed their help. A full root and branch statutory inquiry must get to the bottom of how these women were abused, suffered forced adoptions and trafficking babies out of the jurisdiction.
"They were silenced about the crimes perpetrated on them. The inquiry must have the power to compel those responsible to disclose all of the relevant documents and give evidence."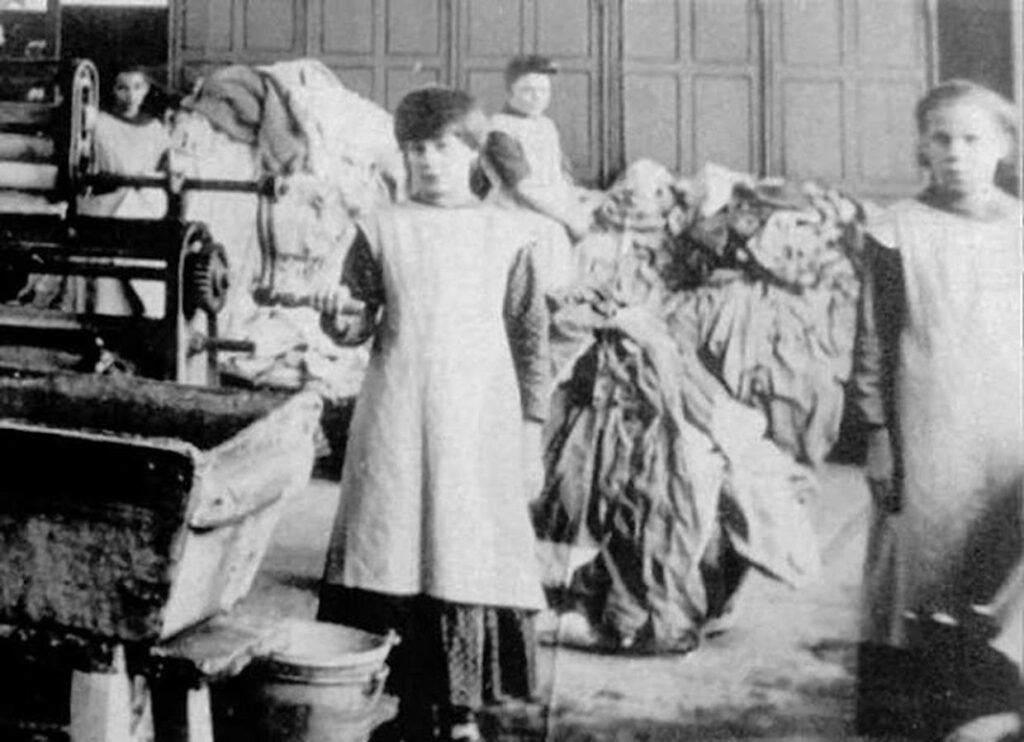 Ms McKeegan said she was disappointed that her communication with statutory bodies has thus far gone unacknowledged.
"We have written to all of the relevant statutory agencies and asked for undertakings to confirm the documents are secure and have yet to receive any acknowledgment," she said.
"Almost every family in Northern Ireland is impacted by these cruel institutions and the life of secrecy and confusion and shame that followed.
"The time has come for the Churches and state to take over that shame and apologise for the lives that were ruined and the trauma that has been perpetrated on young women and babies."
The findings of a report published in January found that 10,500 women went through mother and baby homes in Northern Ireland, while 3,000 were admitted into Magdalene laundries.
These homes housed women and girls who became pregnant outside marriage; laundries were Catholic-run workhouses that operated across Ireland.
The last mother and baby institution closed in 1990, the last Magdalene laundry in 1984.
The report concluded that the number of women in mother and baby homes may well have been higher than 10,500 but that records were incomplete. Around a third of women admitted to the homes were aged under 19 and most were aged between 20 and 29. The youngest was 12, and the oldest 44.
Some were victims of sexual crime, including rape and incest.
Entrants peaked in the late 1960s and early 1970s, before a rapid reduction in the 1980s.
There was stigma attached to pregnancy outside of marriage and therefore women and girls were admitted by families, doctors, priests and state agencies.
Many women and girls were separated from their children by placing them in children's homes, fostering or adoption.
https://www.belfasttelegraph.co.uk/news/northern-ireland/new-report-on-mother-and-baby-homes-will-add-to-pressure-for-public-inquiry-40795994.html