PHILADELPHIA (PA)
Tribune-Review [Pittsburgh PA]

August 16, 2021
By Jay Sefton
Had I been sexually abused by Father Thomas Smith 20 miles east in New Jersey, 20 miles south in Delaware or 80 miles north in New York, I would have had the opportunity to seek justice. I could have held Catholic Church officials accountable for protecting a known pedophile instead of the children they promise to protect. I would not be writing this.
However, I was abused in Pennsylvania. Because of that geographical detail, I, and other victims of childhood sexual abuse, have had to endure nearly two decades of revictimization by church officials and Pennsylvania lawmakers who refuse to reform the state's statute of limitations.
As for Father Smith — Tom Smith now — who knows where he is? Maybe he is reading this while scouting out his next victim. Does Republican Senate Majority Leader Kim Ward know where Smith is?
Ward has picked up where retired Sen. Joe Scarnati left off — viciously denying justice to victims of childhood sexual abuse, while simultaneously refusing to protect Pennsylvania's children from predators like Smith. Pennsylvania House Bill 951, legislation which would give victims a two-year window to sue their alleged abusers, passed the House and out of the Senate Judiciary Committee with plenty of support.
Ward's efforts to block the legislation have hijacked a dual path to justice. She has firmly placed herself on the side of pedophiles and those who protect them, and delivered another resounding victory to seasoned child abusers, giving them three carefree years to rape, molest and prey upon children in Pennsylvania.
In 1985, when I was 13, Smith cast me as Jesus in a Passion Play he directed at Annunciation B.V.M. in Havertown as a way of satisfying his "depraved and sadistic" sexual desires, as detailed in a 423-page grand jury report about the Archdiocese of Philadelphia in 2005. I was one of many kids he cast as Jesus, and one of thousands he came in contact with between 1973 and 2007 when he was laicized.
Since then, numerous grand jury reports detailing the horrors of the Pennsylvania Catholic Church's child sex trafficking ring, which spans decades, moved several other states to take legislative action. Yet somehow the incomprehensible volume and harrowing nature of the abuse still fails to move some Pennsylvania lawmakers.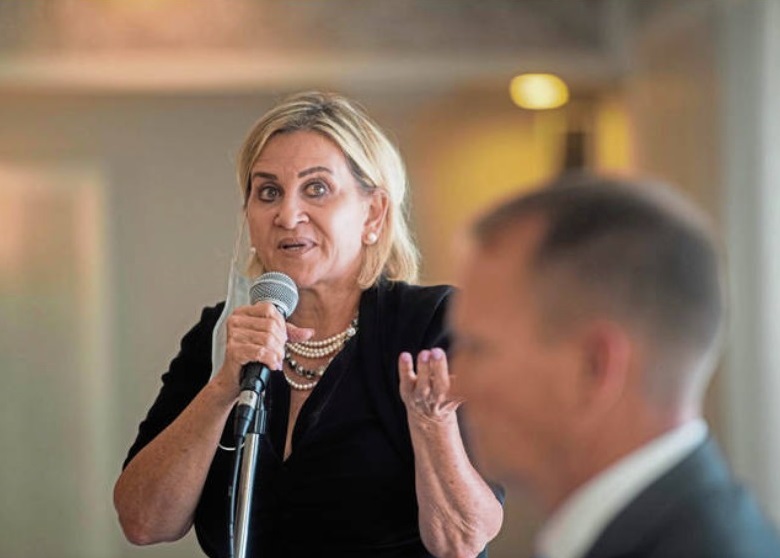 Ward will try to convince us she is on the right side of history. She will say she is giving victims the best legal path for justice. She will tell us it is about the Constitution and its remedies clause. She will conceal the truth about how the Catholic Church has successfully lobbied Republican lawmakers. She will tell us just how wrong we have gotten it and how we don't understand how the government works. She will even try to gaslight us and cast herself as the victim. Her actions betray her words and the truth.
It is time for Pennsylvania lawmakers who continue to block a dual path to justice, and refuse to protect their own children, to own that they just aren't that concerned about adults who rape and sexually assault children.
In the Bible, Paul's letter to Titus has a remedies clause of its own for these lawmakers: "They profess to know God, but they deny him by their works. They are detestable, disobedient, unfit for any good work."
Jay Sefton is a licensed mental health counselor practicing in Easthampton, Mass.
https://triblive.com/opinion/jay-sefton-pa-lawmakers-must-stop-denying-justice-to-abuse-victims/