COXSACKIE (NY)
The Register Star [Hudson NY]

August 24, 2021
By Sam Raudins
COXSACKIE — A priest accused of sexual abuse under the Child Victims Act formerly was assigned to a Coxsackie church, the Roman Catholic Diocese of Albany said.
The diocese released a statement Aug. 21 announcing that the Rev. Gregory Weider, 84, is on administrative leave following an allegation of sexual abuse. Weider had retired from full-time ministry in 2010 but had been working as Sacramental Minister at Sacred Heart in Margaretville and its mission, St. Anne's in
Andes.
Weider had worked at St. Mary's in Coxsackie from October 1977 to March 1982, the diocese said. He was ordained in 1963.
St. Mary's declined to comment on the matter.
Weider also served at Blessed Sacrament, Mohawk; St. Anthony, Schenectady; St. Agnes, Cohoes; St. Thomas the Apostle, Delmar; Holy Cross, Albany; Sacred Heart, Watervliet; and Holy Trinity, Schaghticoke, which was the merger of St. John the Baptist and Our Lady of Mount Carmel, Johnsonville, and St. Monica, Valley Falls.
He also served as diocesan chaplain for scouting; assistant national chaplain for scouting; chaplain at Samaritan Hospital in Troy, with residence at Our Lady of Victory, and chaplain at St. Mary's Hospital, Amsterdam.
Weider's leave became effective Aug. 14 and was handed down by Bishop Edward B. Scharfenberger. During his leave, Weider "will not publicly officiate at sacraments, wear clerical garb or present himself as a priest," according to the statement.
"The Albany Diocese urges anyone who as a child was sexually abused by a Catholic priest or deacon to report the matter to a law enforcement agency or to the Diocese," the statement reads.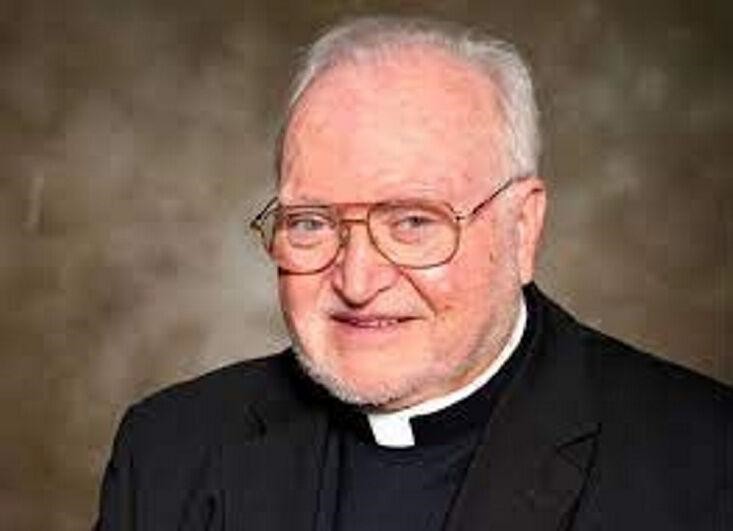 The announcement comes about a month after a New York City law firm introduced an updated public database with 13 new alleged perpetrators accused of child sexual abuse in the Roman Catholic Diocese of Albany filed under the Child Victims Act this year.
Signed into law Jan. 28, 2019, the Child Victims Act gave survivors of child sexual abuse a vehicle to file civil lawsuits against their abusers for incidents that happened before age 18. Cases had to be filed before the lookback window closed Aug. 13.
"We are still reviewing these cases, though we cannot comment on anything in litigation," Albany Diocese Director of Communications Mary DeTurris Poust said in a statement July 23. "Bishop Scharfenberger and the Roman Catholic Diocese of Albany take all allegations of abuse seriously and remain committed to uncovering the truth without fear or favor. Our first concern is for survivors, and we stand ready to accompany them, support them, and assist them."
Thousands of clergymen who served in parishes across the state have been named in more than 3,300 lawsuits involving the Catholic Church, its affiliated organizations and employees since Aug. 14, 2019. The complaints allege abuse by more than 1,700 individuals, including cardinals, bishops, priests, members of religious orders and lay staff.
More than 8% of complaints involved the Albany Diocese.
https://www.hudsonvalley360.com/news/greenecounty/priest-accused-of-sex-abuse-worked-in-coxsackie/article_c8b57e56-1c76-514a-b087-f664e59bffc4.html