JASIKAN (GHANA)
MyJoyOnline [Accra, Ghana]

September 19, 2021
By Peter Senoo
The Catholic Bishops Conference in the Jasikan Diocese of the Oti Region has engaged parents and stakeholders in fishing and cocoa-growing communities in the diocese on ending child labour and abuse.
The church as part of its corporate social responsibility has set up a committee that is mandated to ensure the protection of child rights and elimination of any existing form of child labour and abuse in the diocese.
The Jasikan diocese of the Catholic Church covers almost the entire Oti region.
Speaking at the ceremony, the regional director for social welfare, Innocent Agbolosu explained the position of the law on parental responsibility to children.
"According to the United Nation's Convention on the rights of the child, child protection is safeguarding of children from violence, exploitation, abuse and neglect. This definition places responsibility on state parties to this convention to formulate programmes, policies and laws to protect children within their areas of jurisdiction. In addition, families, communities, even individuals must take practical steps to protect children from harm and exploitation."
Mr. Agbolosu also mentioned some circumstances that can put children at risk of abuse.
"Some of us just give birth to children and we leave them to take care of themselves. It is a common practice to see a man marrying four, five wives and every woman is left to take care of her child. Worst of all, you see some of these children taking care of themselves. So even during school hours, they are busy. The law is saying that everybody who has a child has the responsibility to take care of him or her."
The chief fisherman, Daniel Vadze from Tapa-Abotoase, said the number of cases of child labour on the lake is reducing, but the punishment regime for those who traffic and use children on the lake is not potent enough.
He also alleged the absence of any education infrastructure on the island is to blame for the use of children on the lake.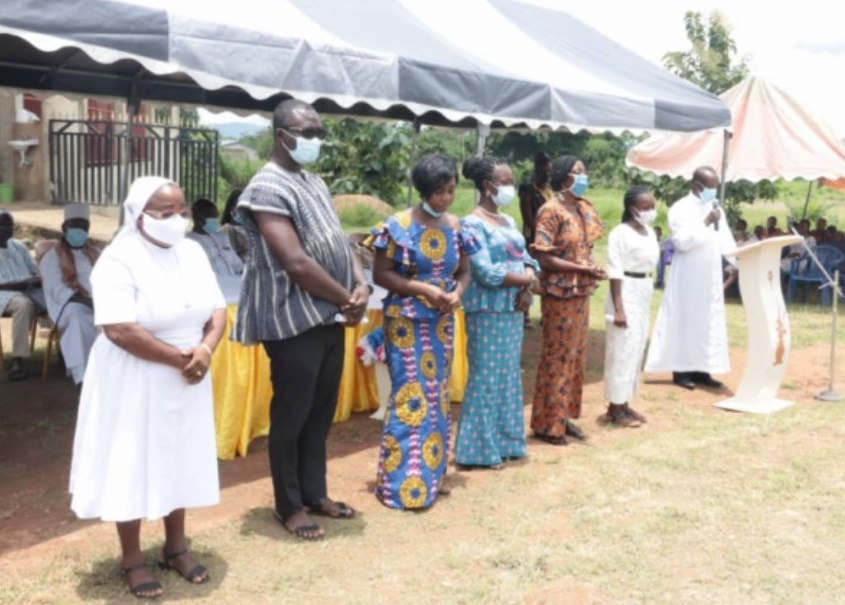 According to COCOBOD in the Jasikan district, there are incidents of child labour on the various cocoa farms but tha has been reduced to the barest minimum due to various interventions made by the office towards reducing the menace.
Rev Father Pius Biamse, speaking to JoyNews on behalf of the diocese said the initiative is just one of the social interventions from the church aimed at raising responsible adults.
"It is our own future. If the children are not doing well now, how will our future be? As we can see the school dropouts, the number of girls in the Junior High School level is dwindling, so we need to do something."
He added that, the church is also concerned about the recent crimes and murders involving children, hence the need to guide and secure them for the future.
"The recent killing like what happened in Kasoa, (where, sic) adolescents kill their own kind. We know that our children are also exposed. They learn a lot from the internet and mostly what they learn is bad."
https://www.myjoyonline.com/child-labour-catholic-bishops-conference-in-jasikan-diocese-dialogue-with-stakeholders/